There were more than 11.7 million TFSA holders in 2014, according to the latest statistics available from the Canada Revenue Agency (CRA).
Slowly but surely, more and more Canadians are opening a TFSA to supercharge their savings (the 2017 TFSA contribution limit is set at $5,500).
The TFSA is very flexible. Unlike an RRSP, there are no withdrawal limits, making the tax-free savings account the perfect place for short- and medium-term savings goals, such as an emergency fund, a wedding, or a trip. It can also be used to save for retirement.
The TFSA is tax sheltered, meaning you don't have to pay taxes on any capital gains, interest income, or dividend income earned. The ability to shield your investments from the CRA can translate into huge savings down the road.
Consider the following example: You're 26, live in Alberta, and decide to put $5,500 in a TFSA annually (it's worth noting that up until this point, you'll have accumulated $52,000 in TFSA contribution room). The infographic below shows how much you'd make over 10 years in a TFSA vs. a non-registered account. Not only do you lose the money you pay in taxes, but you also lose the ability for that money to be invested and compounded, which adds up to another $1,404.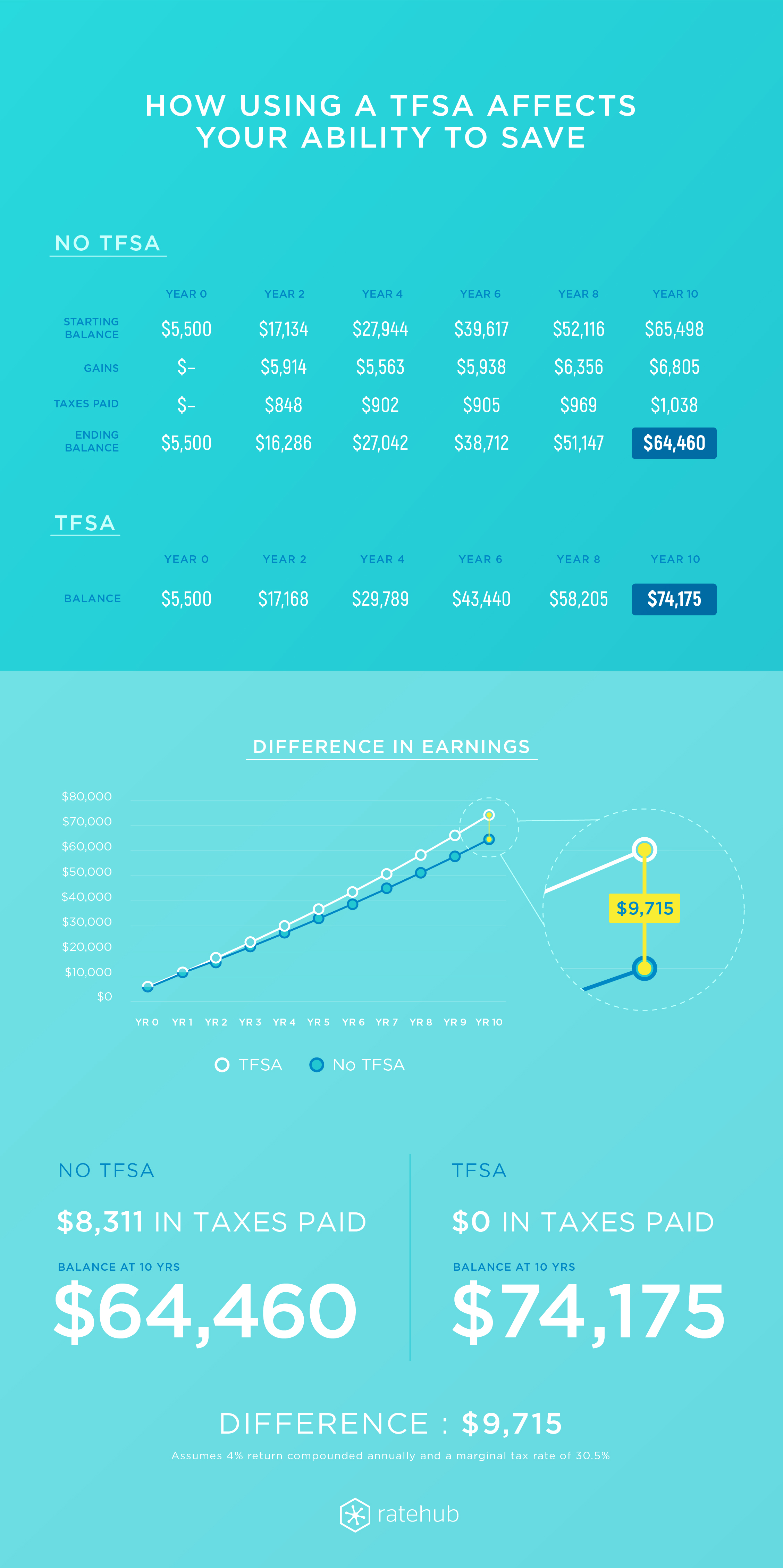 RateHub.ca is a website that compares mortgage rates, credit cards, high-interest savings accounts, chequing accounts, and insurance with the goal to empower Canadians to search smarter and save money.
---
MORE ABOUT TFSA: