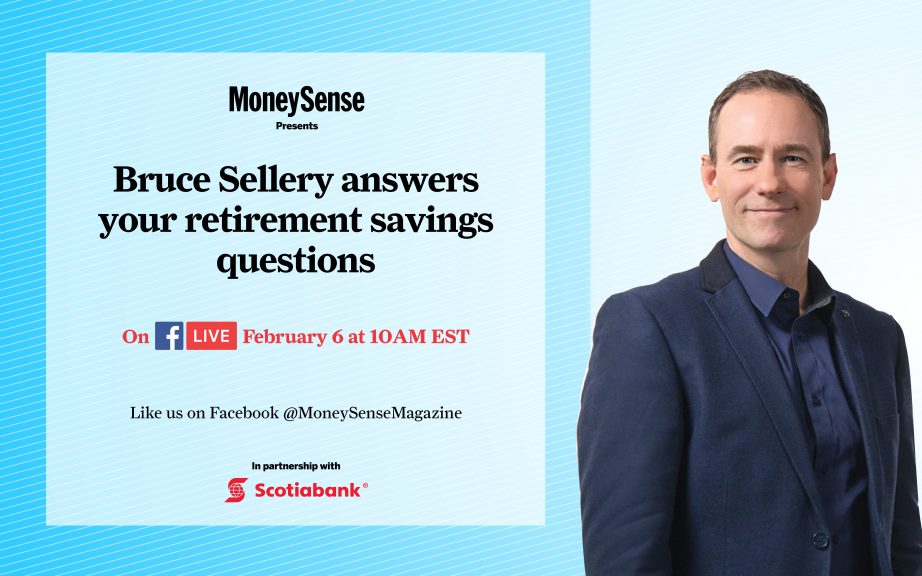 Personal finance expert Bruce Sellery will be answering your questions about retirement savings on Facebook Live. Tune in at 10 AM EST on February 6 to learn the steps to retiring rich, how to rock your RRSP and more. Leave a retirement question during the livestream and Bruce might just answer it for you. Plus if you post a retirement question during the Facebook Live event and Bruce answers it, you will receive a copy of his book for FREE. Contest rules and regulations here.
Plus, you can send a question for him to answer in advance.
Follow us on Facebook: @MoneySenseMagazine
Set a reminder to watch the live video on Facebook here.
Leave your retirement question for Bruce »