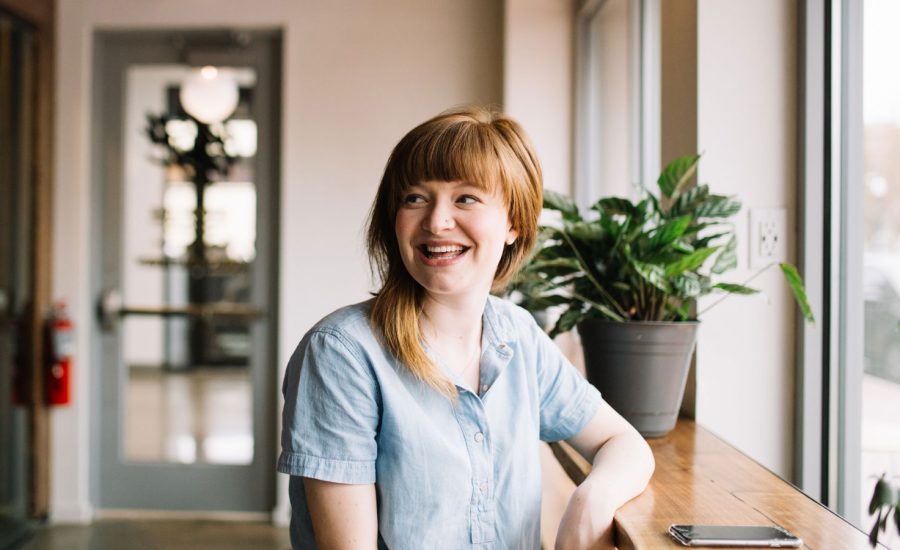 If you've ever carried a balance on your credit card, you've seen interest charges appear on your bill. You've likely heard it before, but the best practice is to pay off your credit card on time and in full, every month, to avoid interest charges. That said, many Canadians do carry a balance, incurring interest every single day. Many accept it and move on, but it's important to know interest works. Beyond satisfying your curiosity, understanding credit card interest can help you make informed financial decisions, so let's dig into the numbers.
Find your next credit card*
See cards tailored for you from over 12 banks and card issuers
No impact to your credit score
Get an answer in under 60 seconds
You will be leaving MoneySense. Just close the tab to return.
What is APR?
When you get a credit card, you're advised of an interest rate—it's usually around 20%. This rate is actually the "annual percentage rate," often referred to as the APR. The amount of daily interest is different from the APR, which is the annual rate. To calculate your average daily interest rate, you'll simply divide the APR of your card by 365, or 366 during a leap year.
20% (APR) ÷ 365 (days in the year) = average daily interest rate
In this example, the daily rate would be 0.054% (20% ÷ 365).
How credit card interest is calculated
An average daily interest rate doesn't seem like much. But if you don't pay your entire statement balance by the due date, you're charged interest on the unpaid amount. Some lenders, like CIBC, calculate credit card interest using your average daily balance. Here's how it is calculated:
Add the balances for each day together and divide it by the number of days in your statement period. This is your average daily balance.
Multiply the APR by the number of days in the calendar year to get your daily interest rate.
Then multiply your average daily balance (step 1) by the daily interest rate (step 2), and multiply this total by the number of days in the statement period.
The total amount of interest you owe is added to your account at the end of the statement period.
For example, let's say you have an average daily balance of $500 with an APR of 20%. Your daily interest rate would be 20% divided by 365 days, giving you about 0.054%. To find how much interest you owe each day, multiply 0.054% by $500, which gives you $0.274. To get your total interest charges for the month, multiply your $0.274 by the number of days in your statement period, let's say 30 days. This gives you $8.22.
What to know about balance transfer credit cards
A balance transfer credit card is a card that has a lower-than-average interest rate and may also run promotional offers for those wanting to move debt from a (higher-interest) credit card. The idea behind this card type is that by transferring debt you can slow down the interest accumulation which will give you time to pay it down. Let's take a closer look.
Balance transfer promotions
Many cards run balance transfer promotions which are designed to buy you some time to pay down debt. Balance transfer offers have three elements: The time limit, the promotional interest rate and the transfer fee.
As an example, the CIBC Select Visa* currently has a promotion that gives you 10 months you'll accumulate 0% interest on your money transferred. You will have to pay a 1% of the amount you move. This is called a balance transfer fee. Additionally, this offer stipulates that you can transfer up to 50% of your credit limit. For more info, click here.
Regular interest
Most credit cards have an interest rate of around 20% but balance transfer cards offer a lower interest rate. For example, the CIBC Select Visa* has an APR of 13.99%, with an annual fee of $29.
Let's use an outstanding debt of $1,000 as an example. If you transferred this debt to the CIBC Select Visa, you'd pay a $10 transfer fee but then you would not accumulate interest for a full 10 months. After that time, you would be charged the lower 13.99% rate on any outstanding money. If you still owed the full $1,000, you'd owe $11.46 after 30 days (about 0.038% ($0.38) daily rate), a savings of $4.87 (as compared to a card with an interest rate of 20%).
How to use a balance transfer offer to lower credit card interest payments
Moving debt to a balance transfer credit works in two ways.
First, if there's a low- or no-interest promotion it gives you time to pay down the principal without compounding so much interest.
Second, when the promotion ends, the debt is charged at a lower interest rate.
We've looked at, here, how debt works over the course of a month, but what about over a longer term? It's not pretty.
Taking from the example above, if you owed the $1,000 on a regular credit card with a 20% interest rate and you only paid the minimum each month, it would take you 14.7 years to pay off. By that time, you'd have paid more than the principal in interest charges ($1,464.60, to be exact).
Using a balance transfer credit card can be the leg up you need to get on top of your credit card debt.
Credit card interest can seem really complicated, and that makes many of us shy away from the topic. But understanding how it works is an important tool in making sound financial choices, like how to choose a credit card based on APR. Even a slight adjustment in interest can have a big impact down the road, which is why balance transfer credit cards are so useful.
What does the * mean?
If a link has an asterisk (*) at the end of it, that means it's an affiliate link and can sometimes result in a payment to MoneySense (owned by Ratehub Inc.) which helps our website stay free to our users. It's important to note that our editorial content will never be impacted by these links. We are committed to looking at all available products in the market, and where a product ranks in our article or whether or not it's included in the first place is never driven by compensation. For more details read our MoneySense Monetization policy.