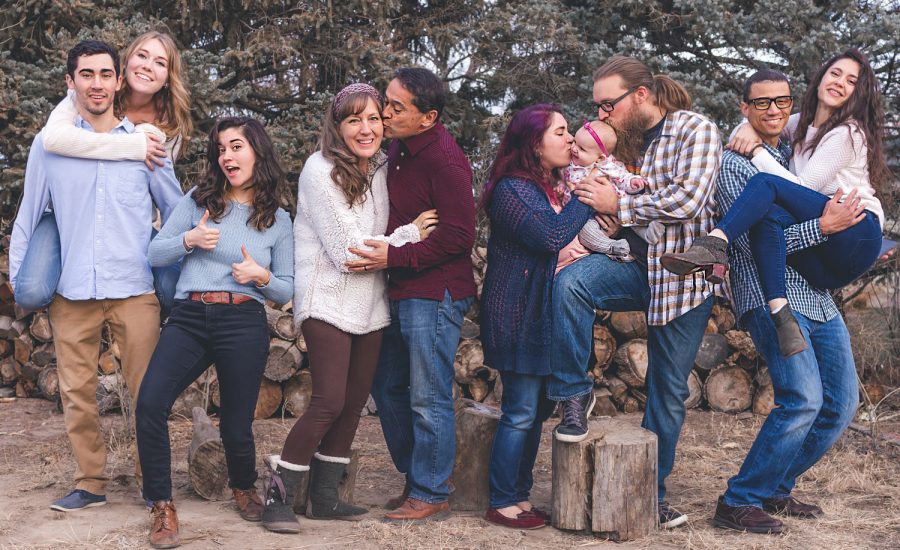 A family life insurance plan is anything but a letdown. While it's not as shiny as a new boat nor as thrilling as a Costa Rican vacation, it offers invaluable peace of mind—because you know your loved ones will have what they need to afford life's expenses when you're no longer able to provide for them.
How life insurance helps families
From missing a loved one to various financial impacts, even young families aren't immune to the after-effects of death. "When someone passes away and they don't have life insurance, [the family's] savings get eroded and their long-term financial goals get wiped out," says Lee Browning, a founding partner and senior advisor at Southlake Wealth & Estate Group in Richmond Hill, Ont. "I need to know I did my job [as a provider] so that doesn't happen."
While Browning's day-to-day work is all about balancing dollars and cents, he recognizes his job has a greater purpose: to make the right recommendations so his clients have financial support when they truly need it. A family protection plan is invaluable to many of Browning's clients, including a young couple he worked with in 2014. After meeting them, he processed their application immediately and they were approved for a life insurance policy with super-preferred status. In other words, they had glowing bills of health and, as a result, were able to qualify for low, affordable premiums to protect their family of four, which includes two sons. "I never procrastinate with protection when young children are involved," he says.
A year later, the father was diagnosed with an aggressive cancer, and he passed away within two months. Because of the family's planning, Browning was able to deliver the insurance benefit the family needed. With this money in hand, the mother could take a leave of absence to heal herself and her children, without carrying the weight of financial stressors.
Age can play a factor in your premiums. Find out how. 
---
Compare personalized quotes from some of Canada's top life insurance providers*
---
What is family life insurance?
Family insurance doesn't have an industry-wide definition like, say, term or whole life insurance does. Instead, it's a provider-created package; therefore, it varies from one company or broker to another, and comparing packages isn't straightforward. But in broad terms, family insurance is a package of different types of life insurance to cover a family (and generational wealth) for life. For instance, you may choose a package that includes term insurance until retirement with added-on child riders, as well as riders for critical illness and disability. (Find out if critical illness insurance is worth it.). Or it could be a package that includes term insurance to age 65 in addition to a whole life policy to cover funeral expenses. Another option? Create a package with whole life, critical illness, disability, a child rider, plus another whole policy to cover estate-transfer costs. Below, we list the different types of life insurance coverage and how they might fit into a plan for your family. 
Here is how to choose the best life insurance in Canada for you and your family.
How to choose the best life insurance for your family
Once you embrace the importance of securing a family life insurance plan, there's quite a lot to learn—including popular industry lingo and the policies that match them. Here's a cheat sheet to understanding the basics: 
Term Insurance
What it is: Just like its name, term life insurance offers coverage for a fixed term (length of time). Terms can be as little as five years or as long as 100 years.
Who it's best for: When you're on a budget and you want affordable coverage for your family in the event of death.
Consider this: "It's like renting a home," says Browning. "For as long as you're making a payment, you have coverage. When you stop paying premiums, you lose the policy." 
Average cost: For a 30-year-old, non-smoking male who lives in Ontario, premiums start as low as $9 per month or $100 per year for $100,000 of coverage over a 10-year term. For a 20-year term, premiums are as low as $11 per month or $125 per year. (Males tend to have shorter lifespans, so their premiums are usually more expensive than females.)
For more on term life insurance, check out this explainer.
Whole Life Participating Insurance
What it is: A type of permanent insurance with a fixed premium that collects dividends. Think of it as an investment account in addition to a family life insurance plan. An additional thing to note: the premiums are invested on your behalf by the insurance company. 
Who it's best for: When you've maxed out your tax-free savings accounts (such as RRSPs and TFSAs) and you need somewhere to hold and grow wealth that will be paid out to your family as a tax-free death benefit. (P.S. It's a great option for estate planning.) 
Consider this: Try to start by your mid- to late 30s, so you can take advantage of lower premiums that reflect your age and good state of health. "By the time you're in your 60s, you can go on a premium vacation, which is when your dividends can pay for your premiums," says Browning. 
Average cost: For a 30-year-old, non-smoking male living in Ontario, premiums start as low as $58 per month or $642 per year for $100,000 of coverage.
Term-to-100 insurance
What it is: Only available in Canada, this is a type of permanent insurance with no investment component. Think of it as term insurance for a lifetime term. However, unlike term insurance, it doesn't expire and it has a 100 percent chance of being paid out upon your death.
Who it's best for: When you're looking for affordable permanent coverage with a dependable fixed payment.
Consider this: When buying any permanent policy, you're securing a tax-free benefit that can help offset the taxes payable on your RRSP after your death.
Average cost: For a 30-year-old, non-smoking male living in Ontario, the premium starts as low as $54 per month or $594 per year per $100,000 of coverage.
---
Compare personalized quotes from some of Canada's top life insurance providers*
---
What is a child term rider? Do you need one?
A child term rider (CTR) is an affordable add-on to your policy that provides life insurance coverage for your little one. "It's a very inexpensive way to have protection so that parents won't have to pay out of pocket for final expenses," explains Browning.
There is, however, another good reason to invest in a CTR. Many insurers offer the opportunity to convert a CTR into standalone term life insurance later in life, so you'll be giving your children a financial head start. For example, you could start off paying $2.50 per month for $10,000 of coverage; then, when your child turns 25, that same policy can be exchanged for a policy at a value of $250,000.
In place of a CTR, Browning suggests a permanent policy that doubles as a savings account for you children. With the benefit of tax-deferred dividends, there's an opportunity to build extra cash flow for funding everything from university tuition to a down payment for your child's first home.
How to save money on family life insurance
Term insurance is often the best and most affordable life insurance for young families. And the younger and healthier you are when you get it, the lower your premiums will be. (Other factors come into play, too.) However, Browning says there's more to consider than your bottom line. It's also about winning the most benefits from your premium—and for your family—in the future. Here's his topline advice:
Avoid joint policies
"Especially for younger couples who are healthy and approved for super-preferred status, you can often get a discount on two individual policies," says Browning. For example, a joint policy worth $500,000 could increase to $1,000,000 when a couple insures themselves as individuals, and yet the total premium remains the same. He adds, "If one partner all of a sudden has a health issue and they're tied to a joint policy, at renewal the premium will go up for both of them." With individual plans, only one policy will be subject to a price hike.
Look for the best features
For example, you may only be able to afford a term policy, but in a few years you may have enough in your budget for a permanent policy. "That's when you want to ask about a convertible option with no medical evidence," says Browning. In other words, you can change your policy to a permanent policy without having to undergo a medical exam. This way, you secure potential savings for the future, because you'll be eligible for the lower premiums and preferred status from when you were younger and healthier. 
Don't undervalue how much coverage your family needs
"In most cases, we find people underestimate their debt obligations," says Browning. "They factor in mortgage, but they don't factor in costs such as daycare or the loss of a pension plan." With a larger policy, you can save your family from potential financial turmoil, which is more valuable than saving a few dollars every month. "The ballpark policy is usually worth 10 to 12 times your annual income," he adds.
How much insurance do you need? Check this chart to find out.
What does the * mean?
If a link has an asterisk (*) at the end of it, that means it's an affiliate link and can sometimes result in a payment to MoneySense (owned by Ratehub Inc.) which helps our website stay free to our users. It's important to note that our editorial content will never be impacted by these links. We are committed to looking at all available products in the market, and where a product ranks in our article or whether or not it's included in the first place is never driven by compensation. For more details read our MoneySense Monetization policy.