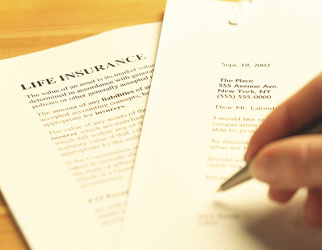 Q: I am a single, 70-year-old with a reasonable mortgage of $115,000. I have no family and no dependants. I find that the life insurance on my mortgage is too expensive. Do I need mortgage life insurance anyway? What for?—Katerina
A: I'm glad that you noticed the life insurance you're paying on your mortgage, Katerina. Many people don't even know if their mortgage is insured or not in the first place. Click on your mortgage when online banking or check your most recent mortgage statement and you will most likely notice a reference to your mortgage being protected or insured or potentially not protected or not insured.
This insurance coverage is typically a combination of life insurance and disability insurance. In the event of death, the life insurance component of the policy pays off the outstanding mortgage. In the event of disability, the disability insurance component of the policy makes your regular payments.
Banks are prohibited from selling most types of insurance in their branches other than life and disability insurance on credit products. The Canadian government has purposely done this to encourage competition in the insurance industry (primarily to ensure low premiums) as well as to avoid tied selling (needing to buy insurance in order to get approved for a mortgage).
When you sign the multitude of papers the bank puts in front of you to get a mortgage, the financial adviser may ask you to initial a document to either insure or not insure your mortgage. My guess, Katerina, is that you initialed that "yes," you wanted mortgage life insurance, also known as mortgage protection insurance.
A number of years back, I got a mortgage and specifically opted out of mortgage life insurance. Not long after, I realized that my mortgage was "protected" with mortgage insurance that I had said no to in the first place. So sometimes, you end up with mortgage life insurance even when you don't want it!
Katerina, mortgage life insurance is more expensive than most group or individual insurance coverage. So you're probably right—it is likely pretty expensive compared to other insurance alternatives.
Sometimes mortgage life insurance is a good idea. For example, if you have a condition or illness that might make it difficult or impossible to get life or disability insurance separate from your mortgage.