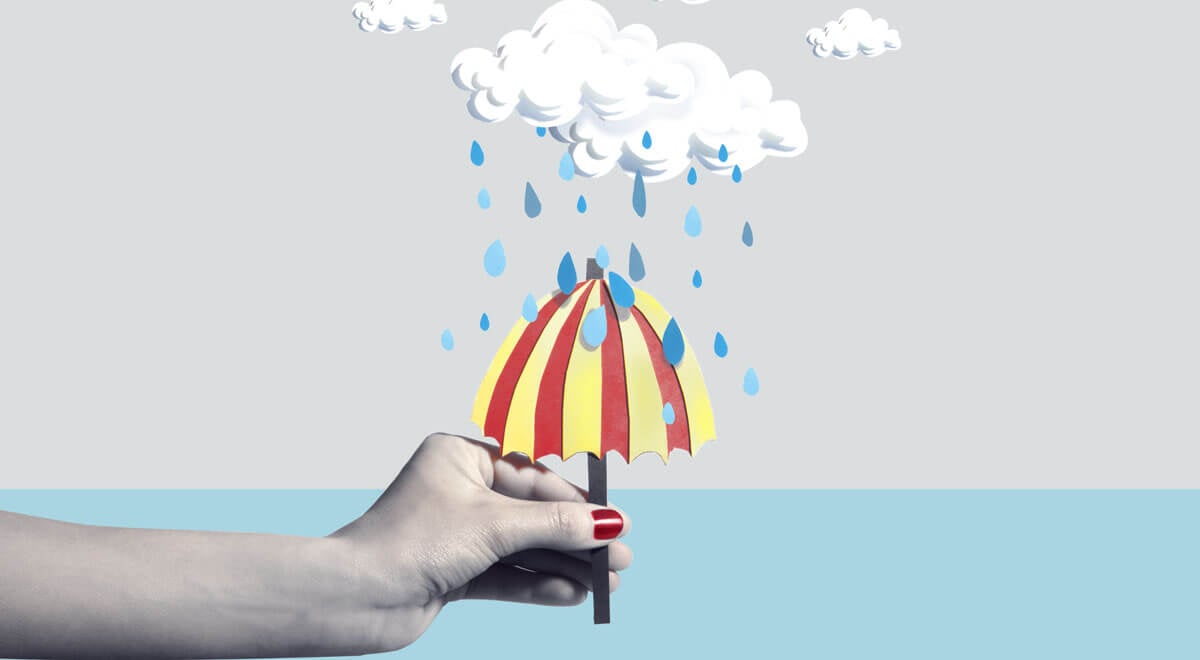 Disability insurance can be a tricky topic. And if you're not reading the fine print, you could be relying on inaccurate myths when making the key decision of deciding how much you'll need. Luckily insurEye, a Canadian insurance education site, has compiled a list of several disability myths that need to be busted. We've picked seven that we think are most prevalent and need the most clarity.
---
Compare life insurance quotes from some of Canada's top providers*
---
1. MYTH: I do not need disability insurance; the chances of something happening to me are very low.
FACT: The chances of getting disabled are much higher than chances of getting into a car accident or having your house burned down. There is a 25% chance that a 20-year-old person will be disabled during his/her career. I am sure you have home insurance. What is the justification for not having disability insurance?
2. MYTH: My insurance at work covers me should something happen to me.
FACT: It depends on what protection is in place. If your employer has Workers' Compensation in place, you are offered that if you are injured in the course of your work. But you need to know, that the chances of getting disabled at work typically are lower than outside of work—your employer wants to minimize chances of you being disabled. Some sources indicate that as many of 90% of disability cases originate from outside of your workplace. If your employer also has a group disability policy in place, it covers you outside of work, but this coverage ends when you leave your employer.
3. MYTH: Workers' compensation always pays in full for your disability.
FACT: That is not always true. First, your company should have WSIB coverage, but that might not always be the case with smaller companies or start-ups.  Workers' Compensation can cover only a part of your earnings prior to the accident and some additional medical expenses, including prescription drugs, medical treatments, chiropractic, physiotherapy, rehabilitation and training.
4. MYTH: The more disability policies you have the better—should something happen to you because you will be able to cash out all of them.
FACT: Your disability policies are linked to your income, meaning that the value you can get from all of them is capped and will not provide you with a luxury existence. Unlike critical illness insurance policies, disability insurance policies are not "stackable." Usually, you will be covered for a certain percentage of your income, such as 50% to 70%.
5. MYTH: If I have a group disability insurance policy at work, I do not need an individual disability policy.
FACT: Although it is a great protection mechanism, you need to understand its exact conditions, what the coverage provides and the percent of your salary it covers. Many companies would also have Workers' Compensation in place; that is another security net. Nevertheless, you need to remember that if you lose or change your job, you will not be protected—that's where individual disability insurance kicks in.
6. MYTH: Disability insurance works similarly to life insurance—once you are disabled, you will get a lump sum.
FACT: Disability insurance is different from life insurance. It does not pay a one-time lump sum but offers regular payments while you are disabled, substituting your income or a part of it depending on the policy you have.
7. MYTH: If I become disabled, my disability payments start immediately.
FACT: Many disability contracts do not get paid out within the initial 120 days, since the company needs to decide on each case.
These facts originally appeared on InsurEye. Check out the entire list of 111 Insurance Myths.
---
Read more:
What does the * mean?
If a link has an asterisk (*) at the end of it, that means it's an affiliate link and can sometimes result in a payment to MoneySense (owned by Ratehub Inc.) which helps our website stay free to our users. It's important to note that our editorial content will never be impacted by these links. We are committed to looking at all available products in the market, and where a product ranks in our article or whether or not it's included in the first place is never driven by compensation. For more details read our MoneySense Monetization policy.