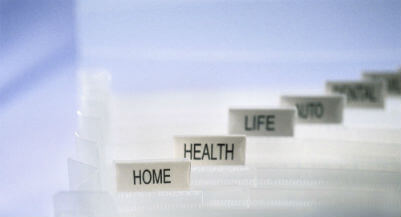 Q: I just went on long-term disability but I'm worried. I didn't get mortgage insurance, can I still get this type of insurance?
— D. Evans, Ontario 
---
Steve Garganis, mortgage broker and editor of CanadaMortgageNews.ca:

The answer is probably not.  However, to be sure, check with your insurance provider.   
Sadly, your situation is another person's lesson.  For those that are about to get a mortgage, here's a tip:  Take the mortgage insurance offered when their mortgage is arranged.  It's not the cheapest, but it's easier to get approved. But don't stop there. Next, speak to an insurance advisor to see if you qualify for cheaper coverage. Once you qualify for more cost-effective insurance coverage, cancel the mortgage provider's insurance. Most insurance providers allow you to cancel and get your money back within 30 days.
Get personalized quotes from Canada's top life insurance providers.
All for free with ratehub.ca. Let's get started.*
This will open a new tab. Just close the tab to return to MoneySense.
The good news, if you discover during the course of applying for term life or disability insurance that you have a previously unknown condition, at least you will have coverage with your mortgage provider. Insurance can be tricky. It's always best to speak with an insurance advisor.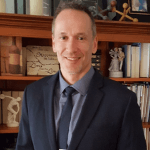 Steve Garganis is a mortgage broker at Mortgage Intelligence and editor of CanadaMortgageNews.ca. 
---
Robert McLister, mortgage planner at intelliMortgage and founder of RateSpy:  
Creditor life insurance, which pays off your mortgage if you die, may still be available if you meet the insurer's guidelines. But depending on your needs, you may be better off with term life insurance. Consult both an independent insurance agent and a major creditor life provider to compare the premiums, the periodic premium increases and the coverage differences.
Disability insurance may be tougher to come by, depending on your ailment. At the very least, it would not cover any claims related to a pre-existing condition.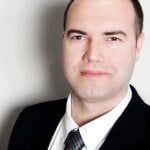 Robert McLister is a mortgage planner at intelliMortgage and founder of RateSpy. 

---
Romana King, senior editor and real estate specialist at MoneySense:

It sounds like you've had a bit of a rough go as of late. As a result, it sounds like you're preparing for the worst, while hoping for the best. 
While I'm not a mortgage or insurance specialist, I am under the impression that mortgage life insurance offered by lenders is often not the most cost-effective option. However, it does have it's place in the market. That's because bank-sponsored mortgage life insurance (also known as mortgage protection insurance) is really a combination of life insurance and disability insurance. In the event of death, the life insurance component of the policy pays off the outstanding mortgage. In the event of disability, the disability insurance component of the policy makes your regular payments.
Regardless of where you get insurance, however, there will be limitations. Most insurance coverages will not cover pre-existing conditions. So, if your health worsens and prevents you from returning to work, you may find yourself unprotected, even if you did end up purchasing disability insurance; that's because your disability would be considered a pre-existing condition, under current insurance coverage.
But to truly find out if you can get coverage, I would strongly suggest you talk to an independent life and disability insurance advisor. By explaining your situation, they may have options and answers that can help.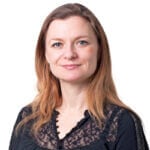 Romana King is the senior editor and real estate specialist at MoneySense. She is also a licensed real estate sales agent. Follow her on Twitter (@RKHomeowner) or on Facebook. If you have real estate concerns or questions, please email Romana directly at [email protected] or call her on her direct line at 416-764-1382.
Ask a Real Estate Expert: Ask our experts your property or real estate question »
---
Read more from Romana King at Home Owner on Facebook »