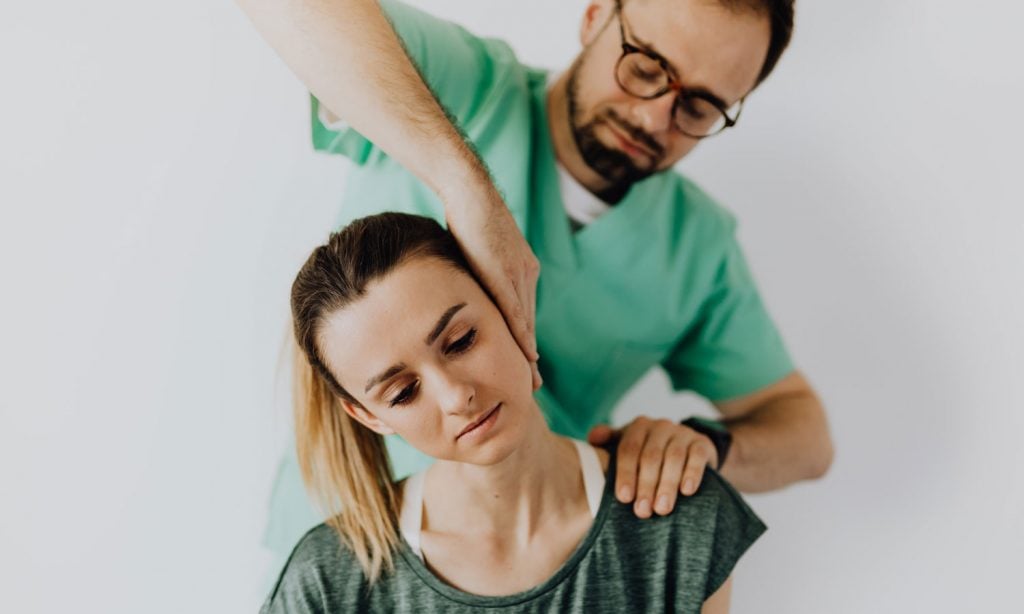 Short-term disability (STD) insurance is a term you may have encountered while filling out employee paperwork when you start a job. But what exactly does it do? It provides income for someone over a short period of time if they can't work because they're ill or injured, have been in an accident, or are in the hospital. 
What is short-term disability insurance?
STD insurance is commonly offered by employers as part of their benefits package, providing from several weeks to around six months of coverage. It's different from employment insurance, but we'll talk about that later. Once your short-term disability claim is approved, STD insurance will replace some of your income for up to 26 weeks. After that time, if you're still unable to work, you might switch to long-term disability insurance or another form of disability benefit. The main difference between the two is time: Short-term disability is usually measured in weeks or months; long-term disability is measured in years. 
Get personalized quotes from Canada's top life insurance providers.
All for free with ratehub.ca. Let's get started.*
This will open a new tab. Just close the tab to return to MoneySense.
Although your employer may offer STD insurance, you can also buy your own disability insurance from a life insurance broker. When deciding on a STD insurance policy, it's a good idea to figure out how much of your regular income you'll need to replace. Review your group employee benefits plan to see how much coverage you'll get. Most companies list their employee benefits—including insurance coverages and limits—on the company intranet, but speak with human resources or your boss if you have questions. Ask for a copy and a walkthrough of the coverage if you need it. If your company covers a significant portion of your pay (say, over 50%), you might have enough coverage, depending on your circumstances. If they cover less or not enough to meet your basic necessities (food, shelter, medication), you might want to consider buying a supplementary private disability plan as a top-up.  (Our guide to finding the best life insurance in Canada.)
Keep in mind that most STD insurance plans have a cap on the total monthly amount they pay out. So, while they may pay 50% to 70% of your salary, it may be capped at $2,000 to $3,000 a month. That may not be enough to meet your basic needs. (This article can help determine what your life insurance needs would be.)
If you don't have an employer package or if you're self-employed, you can buy a STD insurance plan through an insurance broker or through a professional organization, says Brian Loewen, vice-president of Non-Par Insurance Solutions at Canada Life. Employers, he explains, usually offer group benefits for staff, including overall disability insurance versus short- and long-term disability insurance. "You can tailor the coverage. When it's an employer-sponsored plan, the employer decides the benefits they're going to offer. Purchasing insurance on your own is typically a little more expensive, because you don't have the savings that come with insuring a large group." (Find out if critical illness insurance is worth it for you.)
What short-term disability insurance covers
With STD insurance, if you're sick or injured and unable to work, you file a claim with your insurance provider and/or employer for approval. Once approved, only then can you access the benefits—that is, the money that replaces your income. According to Loewen, it's key that the illness or disability for which you're filing your claim is preventing you from working. 
Some issues may not be approved for short-term disability leave. One example is stress, but anxiety or depression as a result of stress may be approved, depending on the policy and the insurance provider. Pregnancy is typically not covered by short-term disability, but if you have to stop working due to medical complications as a result of pregnancy before you go on parental leave, you might qualify for STD. 
Get personalized quotes from Canada's top life insurance providers.
All for free with ratehub.ca. Let's get started.*
This will open a new tab. Just close the tab to return to MoneySense.
How to file a claim for short-term disability
Like any insurance claim, applying for short-term disability benefits is a process that involves paperwork. First, you may need to use up all of your sick and vacation days. The forms may vary from employer to employer and insurance provider to insurance provider, but it can look something like this: 
Notice of claim

Doctor's report

Employer's report
The reports will outline the full claim: what happened, a diagnosis, treatment recommendations, the impact that the illness or incident has had on your ability to work, and a confirmation that you're applying for short-term disability. You then submit your claim to the insurance company and wait to hear if you're approved or denied. 
If you're approved, the benefits will kick in as soon as possible. As mentioned, if you haven't already used up your vacation and sick days, you may have to use those first before your STD insurance payments kick in. 
As part of getting short-term disability coverage, you may have to report to the insurance company or submit to an exam by a medical professional of their choosing. It all depends on your employer, the insurer and the policy. (Do you need a physical for a life insurance policy? This article finds out.)
Another part of this process is your transition back to work. You, your doctor and your employer are to ensure you can return to work safely. That includes having a work environment that fosters your continued health. This will look different for everyone—for some, it might mean immediately resuming full-time status, while others may come back on a part-time basis first. 
EI vs. short-term disability
Now it's time to talk about how EI and STD work together. In short, they generally don't. You can't receive EI and STD benefits at the same time. If you lose your job, you can transition from short-term disability benefits paid by your former employer to EI. And yes, it is possible to be terminated from your job while on short-term disability. Should that happen, it's a good idea to meet with an employment lawyer if you think you may have been terminated as a result of your illness or disability—as opposed to, say, company-wide layoffs.
Get personalized quotes from Canada's top life insurance providers.
All for free with ratehub.ca. Let's get started.*
This will open a new tab. Just close the tab to return to MoneySense.
Do you owe taxes on short-term disability benefits?
It depends on your plan. If you have group benefits or if your employer pays the premiums, the benefits are taxed as income. If you're self-employed and have a private policy, then it's not taxed as income. (Is life insurance taxable? We explain when it is and when it's not.)
What happens when short-term disability insurance runs out?
If you aren't medically ready to return to work but your STD insurance has run out, this is when you would consider long-term disability. Whatever you decide, make sure you understand what's in your insurance policy and what it covers. That way, you can recover stress-free.