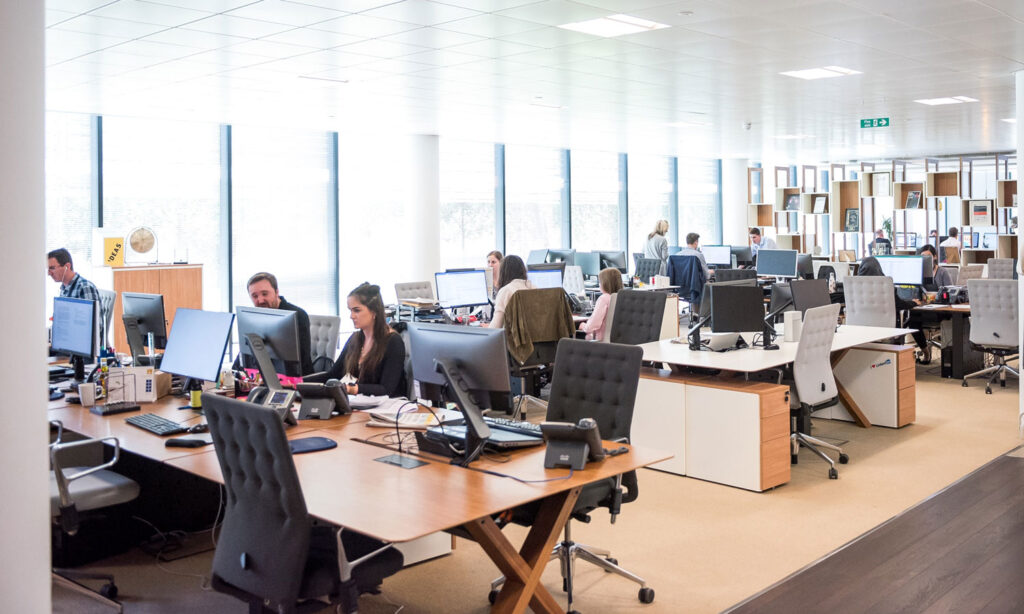 A life insurance broker gets paid to provide you with the best life insurance coverage for your needs. But how does the process work? To answer that, we've outlined what insurance brokers do, how insurance brokers get paid (by you and/or the provider?), and how to spot a great broker, so you can end up with a policy tailored to your needs (instead of your broker's commission).
Get personalized quotes from Canada's top life insurance providers.
All for free with ratehub.ca. Let's get started.*
This will open a new tab. Just close the tab to return to MoneySense.
What life insurance brokers do
Insurance brokers sell and package life insurance, living benefits and wealth-related products. These can include life insurance products (like term and whole life insurance) and living benefit products (like disability, critical illness, long-term care, individual, health and dental insurance). Life insurance brokers can also sell wealth products, like segregated funds and annuities.
In addition to selling these products, brokers are required to follow industry guidelines set by provincial insurance counsels and expected to follow guidelines set by industry organizations like the Canadian Life and Health Insurance Association (CLHIA). Brokers have a professional obligation to constantly keep up with the industry. "Insurance brokers are continuously improving their skillsets through training and education," says Gurbinder Amar, a business development executive at IDC Worldsource Insurance Network Inc. in Vancouver, who trains insurance brokers. "This is required not only to maintain their licenses, but for any designations they may hold that are industry related." This training can involve product and concept training, analysis, sales skills and more.
Get personalized quotes from Canada's top life insurance providers.
All for free with ratehub.ca. Let's get started.*
This will open a new tab. Just close the tab to return to MoneySense.
How brokers determine the life insurance products they offer
You know how a travel agent has access to different hotels and airlines. Well, it's kind of the same with insurance brokers and insurance providers. Their questions are about finding out what your needs are; based on the answers you provide, they'll match you with a policy. Your broker is required to use analytical tools—such as "fact finders" and "needs analysis"—in collaboration with you to find the best policies and insurance products, says Amar. Basically, what is discovered through these processes will help a broker determine the best options and possible alternatives for the client.
The good, the bad and the neutral: The broker/provider relationship, explained
The question on the tip of every skeptic's tongue: Are brokers in the insurance company's pocket? The short answer: No.
"An insurance broker can sell the products of insurance providers that they have contracts with," explains Amar. "They are compensated on the products that are sold, and the amount of compensation is usually very similar on the type of product sold at the different insurance providers." He puts it this way: "If a term product is sold at company X, the broker would roughly receive the same compensation for a term product sold through company Y."
Amar says this helps prevent biases toward any insurance providers. "This would be similar to how a mortgage broker works. They have the ability to sell mortgage and other credit products from various lenders, and provide the clients with the best solution. The compensation would be similar based on the product sold across the various lenders."
But what if the best product isn't with one of the broker's partners? "If an insurance broker finds there is a more suitable product for their client, they can and do create contracts with other insurance providers through their managing general agency [MGA]," says Amar. "MGA's usually have access to all providers who operate in the brokerage environment."
To ensure brokers act in a client's best interests, the Canadian Council of Insurance Regulators and the Canadian Insurance Services Regulatory Organizations created the Guidance Conduct of Insurance Business and Fair Treatment of Customers, which brokers are to follow.
How life insurance brokers get paid
How much do life insurance brokers make? There's no clear-cut answer. Like most jobs, it varies based on a variety of factors. First, insurance brokers are self-employed, so they do not make a standardized salary, and their income depends on the size of their business—even at a brokerage. "On the brokerage side, it's commission only, so you don't see salary and pay based on seniority," says Amar. "That being said, there are some semi-captive agencies out there—where, usually, you can only sell that agency's products—that will offer a small base salary or some upfront wages, but that does not occur on the brokerage side." As for the rates for commission, they vary from product to product, so it depends what they're selling. On investment products, the commission can range from 0% to 5%, at the top end of the deposit. For life and living benefit products, the first year commission (FYC) usually ranges from 40% to 60% of the annual premium, depending on the type of product.

So, when does the company pay the broker and when does a customer pay a broker? The customer doesn't pay directly; rather, the provider does, once the policy has been medically and financially underwritten and the policyholder pays their first premium, Amar says. "At this point, the insurance provider will release the compensation to the advisor."
In general, a whole-life policy pays the broker much more than a term policy. For a breakdown of what the commission looks like, LSM Insurance has some great numbers. (For their full chart, including 100 and universal commission rates, visit lsminsurance.ca.)
| Life insurance product | Coverage | First year commission | Example of a low premium | FYC Value | Policy Bonus Value | Total Commission |
| --- | --- | --- | --- | --- | --- | --- |
| 10-year term | $200,000 | 40% | $208.70 | $83.48 | $100.18 | $183.66 |
| 20-year term | $200,000 | 45% | $306.00 | $137.70 | $165.24 | $302.94 |
| Whole | $200,000 | 55% | $1,794 | $986.70 | $1,184.04 | $2,170.74 |
"The bonus which in this case translates to 120% can vary, in some cases it might be even 0%," says Amar. "This bonus is usually something that is negotiated based upon the amount of production the advisor does, the size of his book of business, [and so on]." He adds that the bonus can be a wide range, if it's applicable.
(How much does life insurance cost in Canada? We break it down.)
A good pitch vs. a good policy: How to spot the difference
According to Amar, the best way you, as a customer, can determine this is to ask yourself, "Does this life insurance product address my needs and wants?" If the answer is yes, then the insurance broker has done their job.
And if the broker is following protocols and communicating with you effectively, that's a good sign, too. "There could be multiple solutions for a particular need or scenario, and the broker will provide options that address those in different ways and show the pros and cons of those choices."
Get personalized quotes from Canada's top life insurance providers.
All for free with ratehub.ca. Let's get started.*
This will open a new tab. Just close the tab to return to MoneySense.
Do you need an insurance broker?
You can buy life insurance directly from an insurance provider, but why not shop around? "I would highly recommend using a broker, as they're not limited to any one product provider," says Amar. "However, I truly believe that addressing a need that provides financial security to you, your family or your business takes priority regardless of the label attached to it or the source that it comes from."
When you do shop around, also ensure that the rates are coming from a licensed provider. However, getting a quote from too many providers could raise a red flag. It's similar to how your credit score is affected when you apply for more than one credit card at a time. But Amar doesn't recommend shying away from comparing quotes to get the best offer, as well as better ratings for certain conditions. (Our guide to finding the best life insurance in Canada.)
Tips to make sure you're treated fairly
Look at the whole package, so to speak. "Insurance brokers usually have access to […] pricing for a number of products from various providers," says Amar. "The client can always ask for a survey, if possible, or have the broker provide options with several insurance providers."
Amar cautions, however, that cost isn't the only thing to consider. "Cost should not always be a factor, as there may be a valid reason to go with a slightly higher-priced insurance provider and your insurance broker can provide you with that particular reasoning. And, like any other industry, it never hurts to get a second opinion."
Signs of a good life insurance broker
So, how do you know if you've found a gem? Insurance sales aren't the only thing they care about. "One of my mentors in the business once said that you should show the client how much you care before you show them how much you know," says Amar. Unlike banks and financial institutions, insurance brokers work on a relationship model rather than a transactional model—clients can end up becoming long-term relationships. "A good insurance broker will make sure to spend the time and energy to find out your needs and wants, and to find solutions that help address those items."