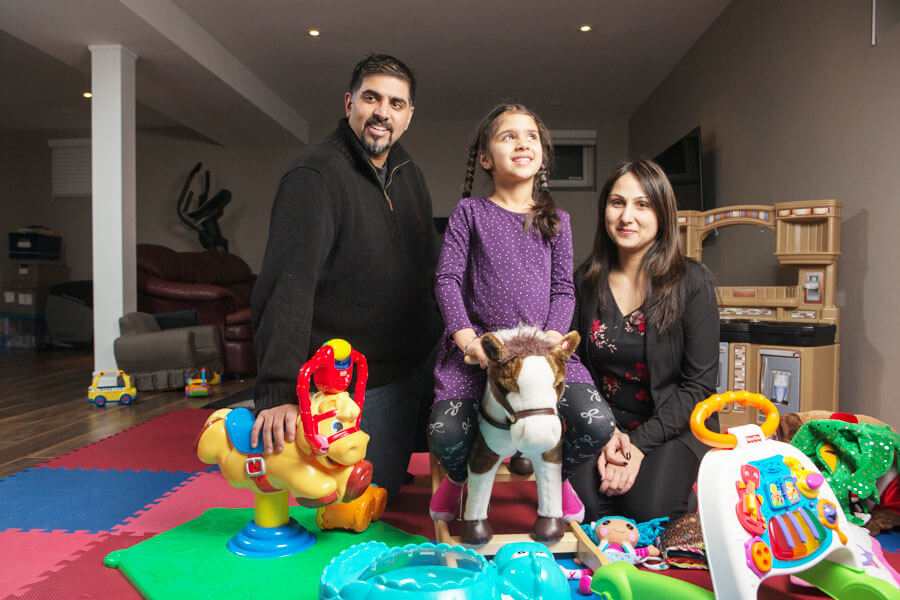 In our April 2016 issue of MoneySense, we introduced you to Sammu and Mandy Dhaliwall, a young married couple with three kids from Brampton, Ont. They are trying to juggle RRSPs, TFSAs paying down their $350,000 mortgage as well as their $90,000 home equity line of credit. Throughout the year, we'll be giving them a financial challenge every four weeks to help them get their finances in tip top shape. Make sure to follow along!
Get personalized quotes from Canada's top life insurance providers.
All for free with ratehub.ca. Let's get started.*
This will open a new tab. Just close the tab to return to MoneySense.
Challenge No. 2
Sammu and Mandy were asked to get all the details of their life insurance and disability insurance coverage. With a young family that includes three kids under the age of five, it's important to keep these policies up to date with changing circumstances. Here's what they found.