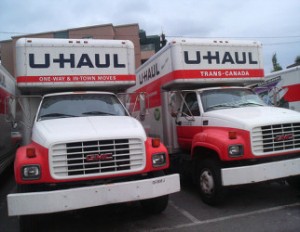 Damaged heirlooms, stolen goods, movers who refuse to unload the truck unless they're given extra cash on the spot. These are just a few of the dangers you can encounter when hiring movers. Here's what you need to do to protect yourself:
Do your research
Find out what kind of reputation a moving company has before you hire it. Ask friends which companies they've used. But don't trust Internet reviews. They could be written by someone from the moving company or a competitor. Call the Canadian Association of Movers or your local Better Business Bureau to find out if there have been complaints. Beware of companies with many unresolved grievances.
Get it in writing
Get estimates from three companies, but don't necessarily go with the cheapest one. A mover with a lowball offer may charge more at the end of the job. Once you select a mover, get everything in writing — the dates, the cost, and the names of any subcontractors. Legislation varies from province to province, but in general, the final cost must stay within 10% or 20% of the estimate.
Insure your stuff. Check if your home­owners insurance covers your goods during transit. If not, consider buying extra insurance — called "replacement value protection" — from your mover. If you don't, your mover will only pay 60 cents a pound on damaged goods.

Stay on guard
Don't leave your purse or other valuables lying around during loading and unloading. When the movers are finished unloading, check the truck to make sure it's empty. And if you have incredibly valuable things—say, an antique coin collection or a computer with your life's work on it — move it yourself.