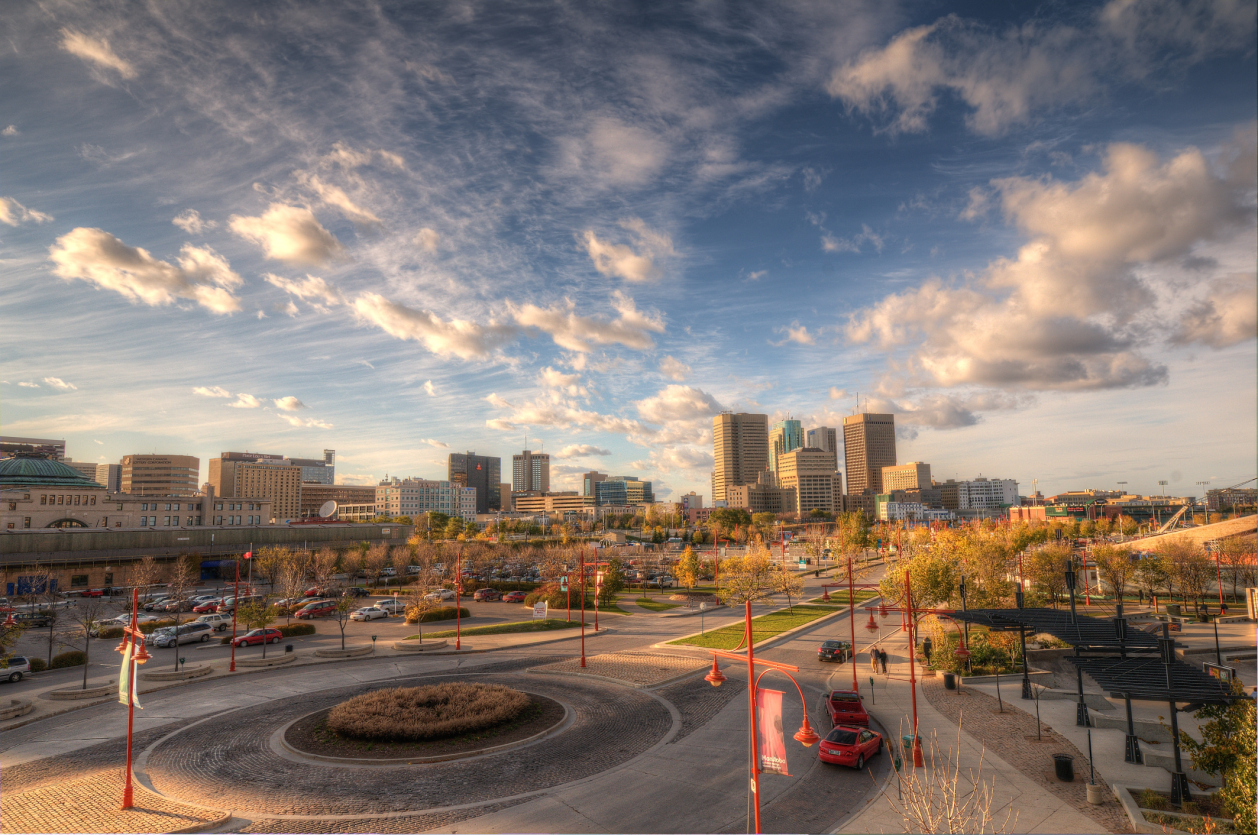 Winnipeggers know a thing or two about what it means to be flat. The city is surrounded by prairies and sits at the bottom of the Red River Valley, a flood plain with an extremely uniform topography. Perhaps the only thing flatter than the landscape has been the housing market.
Last year home prices in Canada's eighth largest city barely budged, up a little over 1%. But that might be changing. A mild winter has meant an early start to the spring rush. "Coming off a flat market it's nice to see again," says Laurel Freis, a Re/Max realtor based in the city, noting that many of the homes for sale lately have been going above asking. If that continues it could push the average price for a single family home above $300,000. Even if it does there's still plenty of desirable properties available well below that price point.
While Winnipeg hasn't been part of the real estate frenzy that's driven up prices in other Western Canadian cities, Freis notes that it also should insulate it from the price drops some of those same cities are experiencing, particularly in the higher priced homes. "We may stay flat, but [prices] don't go down," she says.
Photo gallery: Top 25 Winnipeg neighbourhoods to buy in »
Winnipeg at a glance…
| | CITY | TOP 25 |
| --- | --- | --- |
| Average Neighbourhood Price | $325,615 | $273,872 |
| Min | $65,000 | $164,641 |
| Max | $718,456 | $375,537 |
| Below $500K | 95% | 100% |
| Average 1-Year Return | 1% | 4% |
| Average 5-Year Return | 23% | 27% |
| Average Realtor Grade (Out Of 5) | ★★★ | ★★★½ |
Top 5 neighourhoods
Realtors' bet
St. Vital/River Heights
It's a tie. Realtors are split between St. Vital in the southeast and River Heights in the southwest quadrant of Winnipeg. There is a $100,000 difference between these neighbourhoods, with River Heights being the more expensive of the two. While both areas are cheaper relative to some of the surrounding areas, prices in River Heights cost almost 20% more than a single family detached home in the city.
Top 25 neighbourhoods
*NR=Not rated
Click here to see the full rankings for all 200+ Winnipeg neighbourhoods.
SOURCES: WinnipegREALTORS®, Re/Max