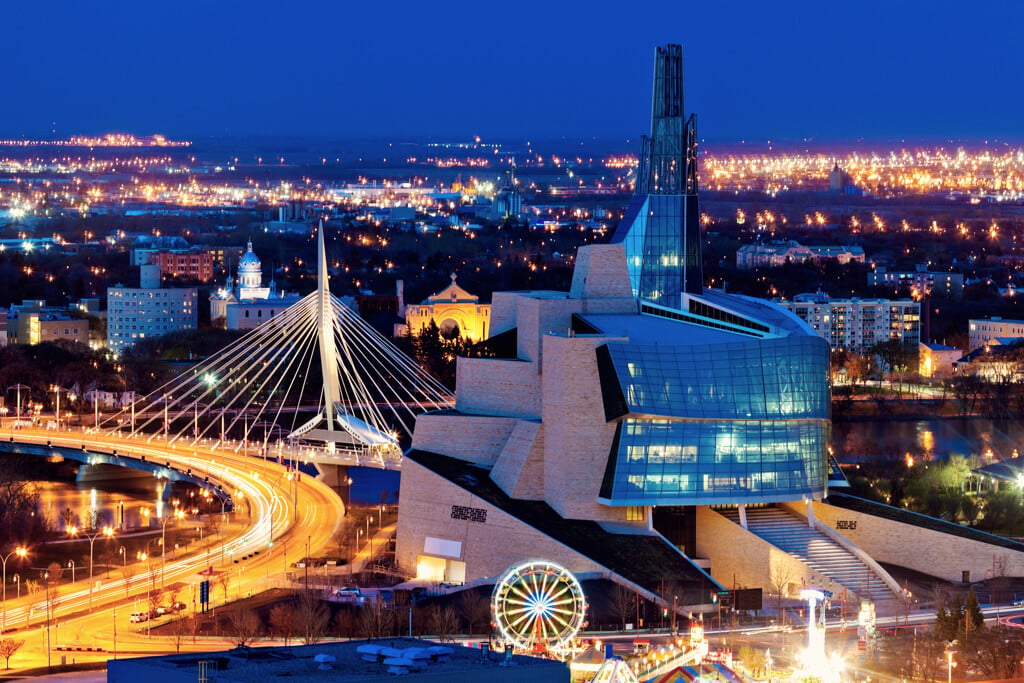 C I T Y   D E T A I L S
While lots of attention is paid to the prices on the west coast and in the GTA, Winnipeggers are no strangers to quickly appreciating housing prices. Over the last five years home prices in some neighbourhoods have shot up almost 40%. In the last year alone sale prices in some of the more popular neighbourhoods have increased by almost 20%.
While not all communities are appreciating at the same pace, Winnipeggers feel fairly certain that the city will continue to grow. One reason is Mayor Brian Bowman's commitment to the creation of innovative urban projects.
Bowman's drive was prompted by this year's Federal Liberal Budget that promised to implement an $11-million fund to help cities nurture innovation. While the city is still putting together its own committee—including hiring its first chief of innovation—it appears that there's optimism regarding the cities continued growth, and this could contribute to a steady and stable housing market. Scroll down to see the top 25 neighbourhoods in Winnipeg ranked.
Winnipeg at a glance…
| | City | Top 25 |
| --- | --- | --- |
| Average Neighbourhood Price | $329,688 | $279,670 |
| Median | $318,090 | $261,330 |
| Max | $1,226,500 | $409,081 |
| Min | $123,667 | $172,227 |
| Below $500K | 90% | 100% |
| Average 1-year return | 2.9% | 5.8% |
| Average 3-year return | 6.2% | 11.5% |
| Average 5-year return | 16.0% | 23.1% |
| Realtor grade (out of 5) | ★★★½ | ★★★½ |
Winnipeg's top 5 neighbourhoods
1. Charleswood
Charleswood offers that idyllic 'small town in a big city' neighbourhood option. "It's not typical," says Laurel Freis, a realtor with Re/Max Executives Realty. "The roads have ditches so you feel like you're driving in the country." Perhaps this is why the neighbourhood has a reputation for being very, very safe. There's a good mix of older homes and brand-new builds, says Freis. As well, it has a great bus service and lots of mom-and-pop shops and restaurants.
2. R17
Native Winnipeggers may laugh at the suggestion that the rural community of St.-Pierre-Jolys is a good place to buy, but the reality is rural communities are growing in demand in this Manitoba city. This village south of Winnipeg is home to just over 1,000 residents and is just 45 minutes from Winnipeg's city centre. "It's too far for most," explains Linda van den Broek, a realtor with Re/Max. "Most people who live here would rather not travel more than 20 minutes to and from work." Homes are older with most built in the late '70s and early '80s, but the lots are massive which means ample parking and options for workshops and play toys.
Photo gallery: Top 25 Winnipeg neighbourhoods »
3. R19
With street names like Miss Ellie's Drive and Night Swimming, it's hard not to fall under the spell of homes listed along the western shore of Lake Winnipeg. The popularity of this area is not for residential homes but for cottages, explains van den Broek.
4. Westdale
Westdale is a community on the outer edge of Charleswood that has experienced some new developments in recent years. "The brand-new housing is spectacular," says Freis, "but it backs onto low-income housing. This makes it a harder sell, sometimes." For those looking for a good starter home, Westdale offers lots of options, all of which are in close proximity to stores and transit lines.
5. Fort Rouge
Fort Rouge has grown in popularity over the years for those who covet century-old homes that are literally a stone's throw from downtown Winnipeg. Even better is that these small, quaint homes are a short walk to the major commercial spots on Churchill Drive and the really cool stores on Osborne Street, making it a trendy spot to live and play. But expect bidding wars as the popularity of this neighbourhood has grown exponentially over the last few years.
Realtor pick: North Hill Park
Those who live in Winnipeg's north side know that for buyers hunting a high-end home in a community focused on family living, Glengarry ticks all the boxes. "It's more of an established neighbourhood for executives and double-income families," says van den Broek. Most homes were built in the 1980s and 1990s, but there are newer developments as well. However, the real charm of this neighbourhood is that it's not a cookie-cutter community. "All the homes were custom built and each one is different. Plus, there are lots of brick homes on large 70 x 150 lots with beautiful mature trees."
Photo gallery: Top 25 Winnipeg neighbourhoods »
Where they land on a map
Tap or click to see where to find the top five Winnipeg neighbourhoods and this year's realtor pick.
✪

Realtor pick
Top 25 Winnipeg neighbourhoods ranked
Click here to see the full ranking of Winnipeg neighbourhoods.