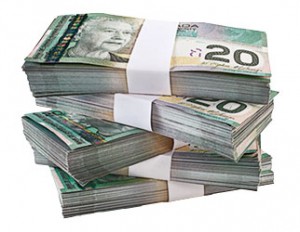 •Do we even need cash anymore? Wired contributing editor David Wolman spent one year living without physical currency to find out. He details his findings in a new book, "The End of Money." Wolman is not alone in his thinking. A new Leger Marketing survey for PayPal suggests the idea of a cashless society is gaining considerable momentum in Canada. The pollster found 71% of respondents are comfortable with never having to handle cash to make a purchase, up 27% from 2011. A  full quarter already go more than a week without using cash.
•Canada's housing market is cooling off, according to a new Scotiabank real estate report. Despite a nearly 2% price drop in the first quarter, the country continues to outperform other developed nations, it said.
• "There are very few free lunches in finance, or in life." That's just one piece of advice in a letter from Russ Koesterich, CFA, to his 7-year-old son. Read the full letter here.