Sixty-seven per cent of high net worth Canadians (those with $500,000 or more in  investable assets) with a mortgage have the cash to pay off their home—in full—but don't, according to a new survey for mortgage provider Investors Group.
Their reasons for holding on to the mortgage vary, including tax planning and income-generating rental properties. In Canada, mortgage interest on rental properties is tax deductible.
---
Try our Mortgage Payment Schedule Calculator
---
"The notion that a mortgage is used only when funds aren't available to pay cash for your home doesn't ring true for many wealthy Canadians," Peter Veselinovich, vice-president of banking and mortgage operations at Investors Group, said in a press release Wednesday.
In all one-fifth of high net worth Canadians have a mortgage, at an average size of $157,000. Thirty-three per cent own more than one property, more than half of them own a recreation property and 42% own at least one investment property.
Also noteworthy is that more than one-quarter of mortgage holders in this high net worth group has no plans to pay off the mortgage before retirement.
---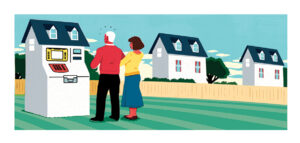 Home equity: A retirement fallback plan
A paid-for home is your safety net. What's the best way to tap into your home equity?
---
"Cashing in investments to pay off your mortgage before retirement could trigger capital gains. That would mean additional taxes and less money to invest," Veselinovich said. "Retirees in this financial demographic who are not concerned about meeting their mortgage payments see a tax advantage to maintaining a low-interest mortgage on their homes."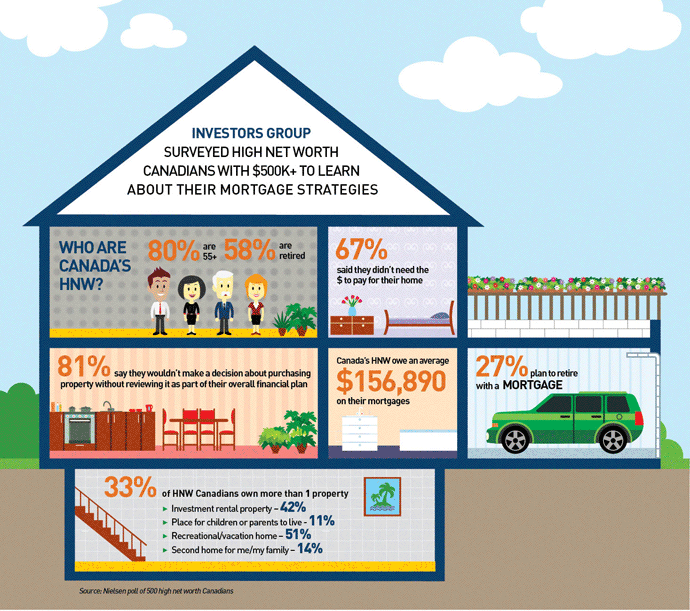 Data was collected using computer assisted web interviewing (CAWI) via Harris/Decima's proprietary online panel. Overall, 1,009 general population completes were collected nationally between April 2 and April 12, 2014. In addition, 500 completes were collected from high net worth individuals, defined as those with household investable assets (excluding property) of more than $500,000. For the general population sample, quotas were set by gender, age and region. The general population data were weighted in tabulation to replicate actual population distribution by age and gender within region according to the 2011 Census data.