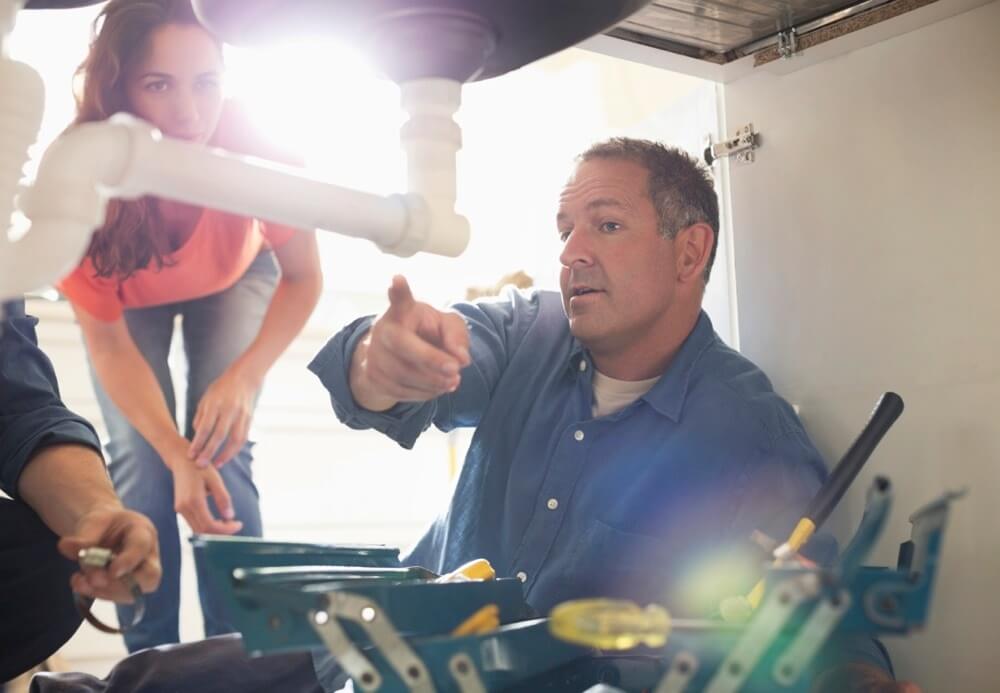 Do you have pretty bright orange and bright blue pipes running through your home? If so, you may be handing over some hefty cash to a plumber in the near future—if you haven't already.
Homes built between 1995 and 2007 often used a then-new type of plumbing commonly known as Kitec. Marketed as a corrosion-resistant alternative to copper pipes and fittings, Kitec took the residential building industry by storm, until in 2005 the product was recalled. It had a tendency to corrode at an accelerated rate. These days it's no longer manufactured.
(Bright orange and bright blue were the most common colours, but Kitec piping also came in red, dark blue, gray and black.)
But the problems don't stop there. Apparently, Kitec plumbing not only corrodes quickly, it also flat out fails. And these leaks and bursts, which result in flooding, increase over time. The only real solution? To replace all the Kitec plumbing with copper pipes—a resolution that requires access behind walls and through floors.
If you're home or condo was built after 1997 and before 2007, consider exploring the pipes around your hot water heater (or if you leave in a condo, in the mechanical room where the pipe connects to or exits from the walls). You can also examine pipes beneath kitchen sinks or bathroom vanities. Typically, a Kitec pipe will be marked with one of about 10 different brand names, including Kitec and PlumbBetter. Also, all visible fittings should be stamped with Kitec or KTC.
One final spot to check would be on your home's electrical panel doors. Many professional plumbers would've added a sticker to the electrical panel stating that Kitec piping was used in the home and that the electrical system cannot be grounded to it. Find the sticker and you'll need to make plans for pipe remediation.
Related content –> The right flooring for your basement
–> Tips for replacing windows
–> Home renovations that pay off
–> When is it time to replace the furnace?
–> 5 tips for getting rid of vermin
Buying a home built between 1997 and 2007
At one point in time the mention of knob-and-tube wiring sent potential buyers running. These days not so much. While replacing knob-and-tube can be expensive, it's also considered a standard upgrade for most older homes.