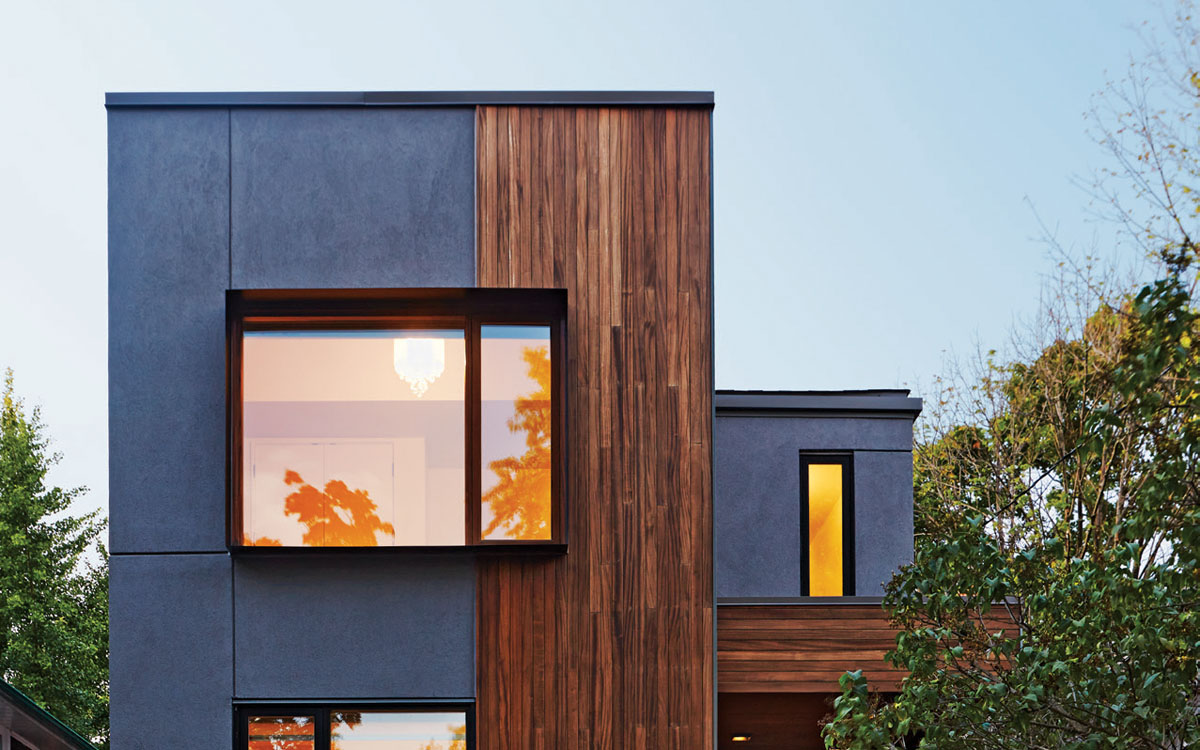 A home's curb appeal can make or break a possible sale, but not all landscape and outdoor projects are worth investing in. "Steer clear of renovation projects that appeal to a small number of buyers, as this could substantially lower the resale value of your home," says Pervan. For instance, an in-ground swimming pool might be an attractive feature for some, but many home buyers see it as a hassle, at best, or even a possible money-pit. Instead, focus on updating the exterior rather than adding expensive features.
The projects you choose can also vary dramatically when it comes to a return on your investment. For instance, adding a deck can provide a 75% return, while a patio offers only a 30% to 60% return.
Roof
The roof is arguably the most important component of your home. So spending $11,000 to re-shingle a 1,600-square foot roof every two or three decades is acceptable. Which is why Kevin Barwin was very unhappy when he had to replace his Ottawa home's roof after just 12 years. Barwin had initially paid to install organic asphalt roofing shingles manufactured by an Alberta company that came with a 20-year warranty. But just over a decade after installation Barwin was forced to replace his roof. The shingles had begun to leak, fall apart and break down. To prevent further damage, he paid out-of-pocket for a replacement then spent the next decade in court trying to get reimbursed. To avoid Barwin's experience, purchase roofing tiles that not only have a warranty, but a long, established track record. "Roofing installers and manufacturers go in and out of business all the time," says Pervan, "Pick companies that are established with a long history of competent installation and decent products."
Also, strip away the old roof. "It costs a bit more but will definitely prolong the life of your new shingles," says Pervan. Finally, opt for a longer warranty of 25 or 30 years, It adds about $300 to $500 to your total cost—but provides more peace of mind.
Pro tip: Want a cost-effective roofwith a 50-year warranty? Go with metal.
Siding
Siding can be a quick, cost-efficient and durable way to update your home's curb appeal and, on average, offers a 77% return on your investment.
Pro tip: Many fibre cement board manufacturers offer a prefinished board, so painting is unnecessary. Plus these products come with a 20- or 25-year warranty and require little more than an annual power washing for maintenance.
[ Splurge! ] Solar panels
Elon Musk's Solar City just launched a tempered glass roofing shingle that doubles as a solar panel. These panels are stronger and more durablethan clay or slate (or just about any other roofing material), but no solid pricing has been released for the solar panel roof tiles, as yet.
[ Splurge! ] Front door
Entry doors are the punch to your appeal. Fibreglass doors offer an 82% return on investment and are usually cheaper but more expensive to install. Expect to pay at least $1,000 for installation of a basic steel door and about $2,000 for a fibreglass or standard wood door. Prices on custom wood doors vary considerably, but expect to pay $5,000, installed.
Top basement & garage upgrades »