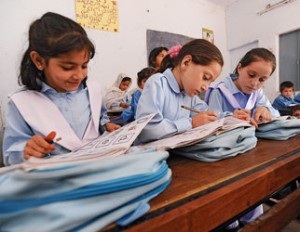 We asked all 100 organizations to tell us how they made a difference in 2010. Fifty-eight of them responded
ANIMAL SERVICES
British Columbia Society for the Prevention of Cruelty to Animals
We investigated a record 7,147 complaints of animal cruelty. We provided medical care and shelter to 34,000 animals. We constructed a LEED-accredited community animal centre in Maple Ridge, B.C and we expanded the humane education and advocacy programs across British Columbia.
CULTURE, ARTS AND RESEARCH ENVIRONMENT
Canadian Wildlife Federation
We launched an endangered species program to help the more than 600 listed at-risk species in Canada. We also launched Walk for Wildlife, a pilot project intended to get families outdoors together during National Wildlife Week. Plus, we trained 1,197 educators in Wild Education, a workshop to bring conservation education into schools.
Nature Conservancy Of Canada
With 85% of donations going directly to land conservation, we protected more than 30,437 acres of ecologically sensitive land across the country. Working to conserve the most biologically diverse regions in Canada, we preserved habitat for almost 80 species at risk.
FUNDRAISING ORGANIZATIONS
BC Cancer Foundation
We raise funds for the BC Cancer Agency, which supports cancer research and enhancements to patient care. We raised total revenues of $32.7 million for the fiscal year ending March 31, 2010. We continue to fund more cancer research in B.C. than any other charitable organization.
Canadian UNICEF Committee
We are the world's leading child-focused humanitarian and development agency. Through innovative programs and advocacy, we save children's lives in virtually every country in the world. We raised over $300 million for Haiti, which will create long-lasting change for children.
Salvation Army Territorial Headquarters for Canada & Bermuda
Over 1.6 million people were helped through the Salvation Army's ministries across Canada. We provided 6,370 beds to vulnerable men, women and families. We served 2.8 million meals and 2,817 individuals completed our addictions programs.
United Way of Greater Toronto
We maintained member agency funding right through the recession—we knew how crucial this was to their ability to meet community needs. We released new research in our ongoing effort to build evidence-based strategies for changing community conditions. We opened three service hubs in neighbourhoods without access to resources, and we continued to build resident capacity and local leadership.
United Way of the Alberta Capital Region
We bring business, government, labour, social agencies and citizens together to identify and focus on our community's most pressing social issues. Together we generated more than $21 million to support more than 100 agencies and initiatives, producing positive change for tens of thousands of people in our local area.
United Way of the Lower Mainland
We fund a network of about 160 organ- izations delivering more than 500 pre-vention-based programs and initiatives. We created a partnership to establish B.C.'s first 211 service, and developed the United Way Public Policy Institute— another first for B.C.
United Way Ottawa
We achieved measurable results in improving conditions for youth, seniors, new-comers and people with disabilities—helping them all make a full contribution to society. Together with our community partners, we moved 46 homeless youth into stable housing, provided support to 651 seniors, and helped 230 new- comers to Canada secure skills-appropriate employment so they could reach their full potential.
Vancouver Foundation
We developed a new strategic plan for 2011-2014, including a new mission and a vision, and we created a new IT plan to replace outdated software. Our investments performed well in 2010. Returns of 9% (well above benchmark) enabled us to increase distributions in 2011. Increased media hits (from 135 to 200 in 2010) point to a higher public profile.
HEALTH/HEALTH SERVICES
Alzheimer Society of Canada
We developed and released information about the incidence, prevalence and economic impact of Alzheimer's disease in a new report called Rising Tide: The Impact of Dementia on Canadian Society. This has already become a landmark document and it helped inform the federal budget as well as election platforms for the 2011 spring federal election.
Canadian Breast Cancer Foundation
Over $27 million was invested in research grants, fellowship grants, and breast health education and risk reduction programs. Our work included funding digital mammography equipment in B.C., a mobile screening education program in Atlantic Canada, and advocacy initiatives to lower eligibility for the breast screening program to age 40 in Ontario.
Canadian Cancer Society (Quebec Division)
In 2010, we helped 4,500 people financially, we answered 6,000 requests for material assistance, and we held 62 support groups across the province. Our Cancer Information Service answered over 16,000 calls, and we supported 58 research projects in Quebec for $7.5 million.
Canadian Cancer Society Alberta/N.W.T. Division
With our volunteers, we raised over $15 million. This allowed us to fund gold-standard research and help over 13,000 people living with cancer with practical support like financial aid, information, rides to treatment, as well as volunteer-led emotional assistance.
Canadian Cancer Society British Columbia and Yukon Division
With our 17,000 volunteers and revenues exceeding $34 million, we reached 20,300 people with support programs and 35,000 people with prevention initiatives. We funded 12 gold-standard cancer research projects in British Columbia and sig- ned an agreement with the University of British Columbia to establish a Centre for Cancer Prevention.
Canadian Cancer Society Ontario Division
We funded $20 million worth of leading-edge research and drove 13,000 patients to treatment appointments. We answered 23,000 questions about cancer and provided peer support to 2,200 patients, caregivers and survivors. We also engaged hundreds of thousands of Ontarians with life-saving smoking cessation support, cancer screening awareness and advocacy for healthy policies.
Heart And Stroke Foundation (Alberta, N.W.T. & Nunavut division and Ontario division)
The federal Heart and Stroke Federation funded more than 1,500 cardiovascular researchers. We co-hosted the first Canadian Stroke Congress in Quebec City with more than 1,000 participants. We provided 10,000 CPR Anytime kits to train 10,000 volunteers in CPR at the 2010 Olympic and Paralympic games. Thirty lives were saved as a result of the Automatic External Defibrillators we deployed in public community centres across Canada.
Heart And Stroke Foundation of British Columbia and Yukon
Our B.C. Stroke Strategy was adopted by both the provincial government and health authorities. The foundation has been the catalyst for significant improvements in stroke care in our province.
Kidney Foundation of Canada
We reduced the burden of kidney disease by funding and stimulating innovative research (over $4 million in 2010), providing education and support (including new online resources), promoting access to quality health care (including improvements to access and transplantation) and promoting kidney health and organ donation (including a targeted screening program).
Multiple Sclerosis Society of Canada (national and Ontario divisions)
We called on governments for action, funded research and developed new information resources for CCSVI—a new Multiple Sclerosis treatment theory. In addition, we funded life-changing services in communities across Canada while directing millions of dollars to other promising areas of research.
HOSPITAL FOUNDATIONS
Alberta Children's Hospital Foundation
We opened Rotary/Flames House, Alberta's first pediatric hospice. Our organiza- tion recruited a world-renowned neuro- logist and scientist, plus a rising star in mental health research. We opened Canada's first pediatric brain stimulation lab. In addition, we funded advances in blood and marrow transplants and child- hood cancer.
Calgary Health Trust
The Southern Alberta Institute of Urology, a Daryl (Doc) Seaman and W. Brett Wilson Initiative, is a 40,000-square-foot one-stop-shop for the treatment of a myriad of urological concerns. The medical struc- ture was built entirely through philan- thropy, thanks to funds from a multitude of donors.
Hamilton Health Sciences Foundation
We invested more than $8.2 million in our six hospitals and cancer centre. We disbursed more than $500,000 in support of cancer research and education. We also funded a research chair in pediatric neuromuscular disorders, purchased a 3D echo-cardiography machine, and supported an art therapy program for dementia patients. Finally, we funded a range of equipment across all of our sites and completed a palliative care family room.
IWK Health Centre Charitable Foundation
We launched a new website, worked on building our social media network, and executed a Maritime-wide brand campaign with the DNK Health Centre. Our 26th telethon raised a record-breaking $5.4 million. The first "Bust A Move for Breast Health" with the QEII Foundation raised over $1.1 million. We received the largest estate gift ever in support of priority equipment.
London Health Sciences Foundation
Last year we disbursed over $36 million for research, education and patient-care initiatives, advanced medical equipment and new facilities. We also opened five fully donor- funded research and training centres housed in our London Regional Cancer Program and the Lindros Legacy Research building.
Montreal Heart Institute Foundation
We raise and manage funds to support research, patient care, training, prevention and technological development to promote the excellence of the Institute. Our 2010-11 contributions totalled $18.5 million. The funds are raised through different activities, such as the capital campaign, mailing, bequests and events.
Ottawa Hospital Foundation
We raised $3.5 million for the purchase and installation of a "cyber-knife." We camp-aigned for cancer research and opened a new Centre for Innovative Cancer Research. We established Canada's first chair in men's health, with donations totalling $1.8 million. We also received more than $6 million in revenue from bequests—with most of those donors being former patients at our hospital.
Princess Margaret Hospital Foundation
We successfully raised $69.9 million net to help conquer cancer. The money was raised through major and planned giving, direct mail, special events, lotteries, The Ride to Conquer Cancer and The Weekend to End Women's Cancers. All in all, we raised $1.3 million in net fundraising revenue per employee.
QEII Health Sciences Centre Foundation
We completed a $4.3-million commitment to our new emergency and trauma centre and continued to fund patient-care equipment purchases, medical research and the development of a comprehensive breast health system. With the IWK Foundation, we launched the "Bust a Move for Breast Health" event and raised over $1.1 million net for new mammography equipment.
SickKids Foundation (Hospital for Sick Children Foundation)
We invested $52.5 million in children's health, we realized a 41.6% increase in our endowment fund, and we reduced our cost ratio by 20%. We also launched a $200-million fundraising campaign to secure public support for the Research & Learning Tower, bringing together more than 2,000 scientists and staff working at the Research Institute.
Sir Mortimer B. Davis Jewish General Hospital Foundation
We successfully concluded a $200-million capital campaign and introduced new events—resulting in $2 million in new dollars. The organization completed a new strategic plan and prepared a forthcoming capital campaign with the goal of raising $250 million, to be launched this fall.
St. Michael's Hospital Foundation
In 2010-11, we raised $27 million to support the most urgent priorities for patient care, research and education. These priorities included equipment and renovations critical to supporting patient care, as well as raising funds to support the creation of endowed chairs in women's health and therapeutic endoscopy.
Sunnybrook Health Sciences Centre Foundation
Using $27 million contributed by donors, along with government funding, we ope-ned Canada's most advanced maternity ward, which treats more critically premature babies than any other hospital in Ontario. Our donors also funded a new cardiac procedure, available nowhere else in the world, to unblock permanently clogged arteries, a previously untreatable and life-threatening condition.
Toronto General & Western Hospital Foundation
We have made grants in excess of $54 million to our primary grantees, the Toronto General Hospital and the Toronto Western Hospital, in support of patient care, teaching, building, renovation, education, equipment and research.
University Hospital Foundation
We started the joint prostate capital campaign to raise $30 million for prostate research, equipment and a clinic. We distributed over $9.3 million for approved priorities at the University of Alberta Hospital and Mazankowski Alberta Heart Institute. All general and administrative costs are paid by investment income, so no portion of a donor's money is used for general and administrative expenses. Our special events and home lotteries, while expensive to run, netted the foundation $3.3 million in new revenue.
VGH & UBC Hospital Foundation
In the fiscal year ending March 31, 2010, we raised around $30 million for health-care research to combat diseases and find cures. We also funded important medical equipment and patient-care services and we improved and refurbished hospital buildings.
INTERNATIONAL AID AND DEVELOPMENT
Aga Khan Foundation Canada
We initiated two major new programs in collaboration with CIDA, adding enterprise development in Mozambique and flood reconstruction in Pakistan to its portfolio. These programs, and dozens of others, are funded in part by the contributions of Canadians participating in the World Partnership Walk.
Canadian Feed The Children
We created sustainable improvements in the livelihoods, health and education of the world's most vulnerable children through programs delivered by long-established local partners. Our programs include health and nutrition clinics (Haiti), community gardens and agricultural training (Ghana, Ethiopia), HIV/AIDS home-based care (Uganda), aboriginal nutrition (Canada), and shelter and nutrition for street children (Bolivia).
Chalice (Canada)
We spent $15.8 million directly on programs. We sponsored 4,040 new children in 48 sites, we supported 3,100 families during the Haiti and Chile emergencies, and we supported 38 community and emergency projects. We also introduced supporters to sponsor sites through mission trips. Finally, we built the capacity of overseas partners through 68 workshops, and distributed $590,000 from gift sales for essential community needs.
Christian Children's Fund of Canada
Working to fight poverty, we assist children through education, by creating sustainable livelihoods for families, supporting gender and child protection, offering health and nutrition programs, and building stronger communities. This past year more than 165 classrooms were built, more than 250,000 children received medicine and 3,134 women received small business loans. We also managed advocacy projects which taught communities to promote the rights of girls and of children.
Compassion Canada
Over 80,000 school-aged children in poverty were sponsored through our child development program. Mothers and infants received care, young men and women developed leadership skills while attending university and over $5 million went to community development with a particular emphasis on Haiti. All done in Jesus's name.
Doctors Without Borders Canada (Médecins Sans Frontières Canada)
We supported medical programs world- wide. The Haiti earthquake was our largest ever emergency intervention. Flooding in Pakistan, lead poisoning in Nigeria and cholera in Haiti required intensive responses. We outperformed on most indicators, sending 252 Canadians to MSF projects internationally and spending 16 cents to raise a dollar, with 18% of expenses going to overhead.
Plan International Canada
Our year-over-year revenue growth was 8%, and we maintained a five-year average expense ratio of 21%. We provided on-the-ground support for the Haiti earthquake and the Pakistan floods, with a special focus on child-friendly spaces. Plan successfully worked with NGO partners to make maternal-child health the focus of the 2010 G8 Summit.
Samaritan's Purse Canada
We shared the love of Jesus Christ in the developing world by providing over 10,000 transitional homes in post-earthquake Haiti. We provided food, water, medical aid (including cholera treatment) to thousands of Haitians, as well as 25,000 household water filters, which provide safe water to more than 175,000 people in Africa, Latin America and Asia.
World Vision Canada
We provided 350,448 people with hygiene kits and household items as part of the Haiti earthquake response. In 2010 we also pioneered new hand-held scanner technology that makes aid distribution 75% quicker, we helped over 500,000 children become sponsored, and we implemented HIV/AIDS programming into 75% of community development programs. World Vision Canada won the 2009 and 2010 Voluntary Sector Reporting Awards for Excellence in Financial Reporting Transparency.
RELIGION
Crossroads Christian Communications
We accepted applicants for spring intern-ships and partnered with gospel singers the Gaithers for A Special Time of Giving Thanks broadcast on our program 100 Huntley Street. Crossroads Founder David Mainse did a 150-community tour. Our viewers donated over $750,000 for Haiti in the first 30 days after the earthquake.
SOCIAL SERVICES
Calgary Inter-Faith Food Bank Society
Our volunteers distributed $20.5 million worth of food to 140,442 Calgarians through our emergency food hampers program. Through our Hampers for Homeless program, 15,604 people with inadequate housing were given food. Ninety- five Calgary charities and 26 food banks in Alberta, Yukon and N.W.T. received food through our BP Food Link and regional food distribution programs.
Children's Wish Foundation Of Canada
We granted more wishes to Canadian children with life-threatening illnesses than any previous year in our history and we received a record number of new wish referrals.
Covenant House Toronto
We provided some 4,000 youth with services, including shelter, food, clothing, counselling, education, health care and employment assistance. We raised revenue from private sources totalling $13.3 million, or 87% of total revenue. Our organization received the top award for excellence in financial reporting transparency among Ontario charities for the second year.
President's Choice Children's Charity
We granted $10.1 million to more than 1,900 Canadian families. Grants typically supported the purchase of assistive devices, vehicle adaptations, developmental and physical therapy, camp tuition, home improvements and respite care. We also awarded $2.6 million to Breakfast for Learning to provide 2,300 direct child nutrition grants, and 2,700 programs received educational materials.
Second Harvest Food Support Committee
We distributed almost 6.5 million pounds of food that otherwise would have gone to waste, providing more than 16,000 meals a day for people in need. We also delivered an environmental benefit by preventing over three million pounds of greenhouse gases from entering the atmosphere.
Tim Horton Children's Foundation
We served more than 14,000 economically disadvantaged children and youth at our camps. Children attended camp from all across North America and learned to overcome challenges and develop teamwork and leadership skills. They returned home with greater self-confidence and optimism for their future.
WarAmps (War Amputations Of Canada)
We provided Canadian war, civilian and child amputees with services such as funding for artificial limbs, information, counselling, regional seminars and other assistive programs. Our organization enrolled 600 new amputees, held six regional child amputee seminars and reached 25,000 schoolchildren with the Playsafe message. Plus we returned 14,000 sets of lost keys to Canadians.
Young Life Of Canada
We completed a three-year growth plan, which increased the mission's outreach by approximately 90%. New Young Life work began in several communities, and more teens participated in weekly local clubs and at Rock Ridge Canyon camps than ever before.
(Research by Anique Wallace)