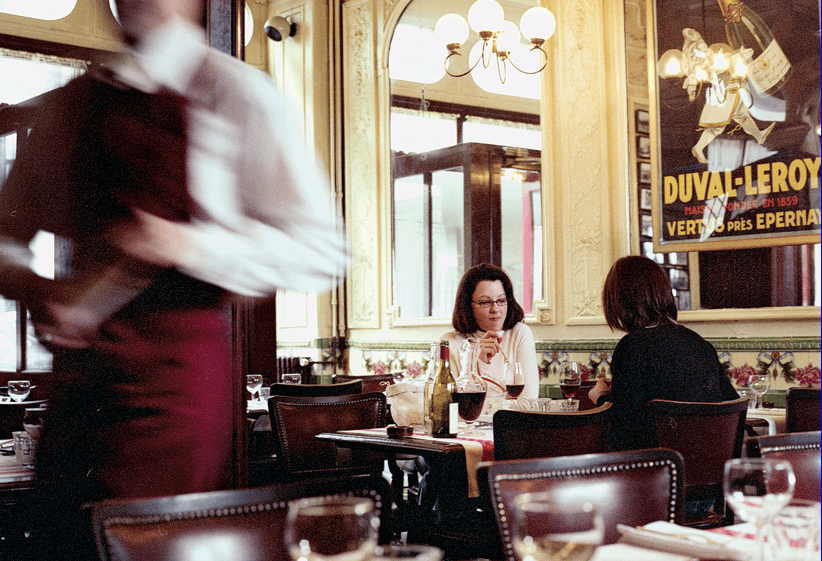 1. I'm pulling in six figures. While wages are relatively low, the average server can turn 20 tables during a busy shift, which can mean hundreds of dollars in cash tips, even after bartenders and kitchen staff are given their cut. "The pay can vary but I know that there are servers, especially in New York City, who make more than $100,000 a year working at an upscale restaurant," says New York City-based waiter and The Bitchy Waiter blogger Darron Cardosa.
2. Order the cheapest wine. Most people order the second-cheapest bottle so "it's not uncommon for restaurants to mark up that particular wine by an extra few dollars just because it's so popular," Cardosa says. He also suggests ordering a bottle that's served by the glass and asking for a free taste in advance.
3. I eat food off your plate. Heard horror stories of waiters spitting in your food? Relax, it's way more likely they'll be eating it themselves. "I've snuck a few fries off a plate before serving my table," one server confessed to Women's Day. Just think of it as quality control.
4. Avoid restaurant week. Many cities host food festivals with special fixed-price menus at participating establishments and while prices are enticing, it's not worth it. Selection is limited and portions are smaller. "It really is about getting as many people in and out as possible," says Cardosa. "The server is not excited to be there because they're not making as much as they normally would." For the best experience, head out early on a Friday or Tuesday night, when staff and stock rooms are freshest.
5. Ask questions at your own peril. Asking a waiter what he or she recommends will likely result in a vote for the $32 sea bass. Even if you don't order it, it'll make the $15 pasta dish seem reasonably priced. And "Catch of the Day?" Whatever it is, it's up to 10 days old. Commercial fisheries operate and store fish for days at sea before making landfall.