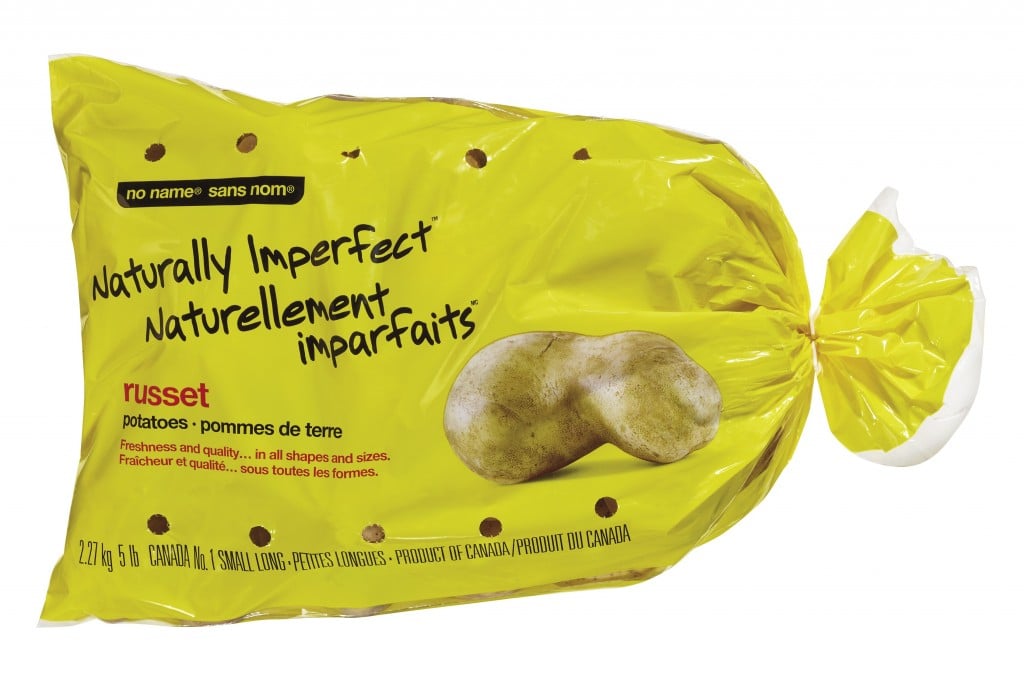 Loblaw's new line is practically imperfect in every way.
The retailer is jumping on the ugly produce bandwagon with the launch of a No Name Naturally Imperfect line of fruit and vegetables.
Starting with potatoes and apples, customers can purchase smaller, misshapen produce at Real Canadian Superstores and No Frills locations in Ontario, and some Maxi stores in Quebec.
The imperfect produce costs up to 30% less than traditional items in the produce section, according to a Loblaw press statement.
Fruit and veggies in the program were previously used in juices, sauces, soups, or may have not have been harvested due to their small size.
"We often focus too much on the look of produce rather than the taste," said Ian Gordon, senior VP, Loblaw Brands in a release. "Once you peel or cut an apple you can't tell it once had a blemish or was misshapen."
While the discounts of the produce will benefit consumers, Loblaw says the program will also help farmers have a market for the smaller, misshapen fruit they would otherwise throw away.
Loblaw is looking at rolling out the Naturally Imperfect brand nationally by the end of the year, with an expanded assortment of items available.
Ugly produce took centre stage last year when Intermarche, France's third-largest supermarket held a successful campaign where it devoted floor space to ugly produce marked down 30%. Likewise, in Lisbon, the Ugly Fruit co-operative sells produce other retailers pass up.
Closer to home, Montreal-based Second Life has rescued 956 pounds of ugly fruits and vegetables refused by grocers. The company made arrangements with 12 producers in the Montreal region to collect strangely-shaped produce.
And Calgary's Red Hat Co-operative markets its less-than-perfect produce as "The Misfits" and started selling it at discounted prices at some Sobeys and Co-op stores in Alberta.
Article originally published on Canadian Grocer.