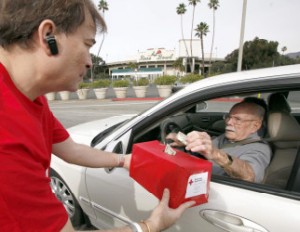 The idea of creating a ratings system for charities first occurred to me while eating curried shrimp and eggplant with my uncle Art at a Chinese restaurant in Toronto's Yorkville district. As rain poured down outside, we got into a deep discussion about which charities most deserve your money. My uncle, a retired professor who lives in Buffalo, N.Y., donates around $8,000 a year to human rights groups, poverty advocates and environmental organizations, but he worries about how his money is used. Like many donors, he's happy to give generously if his money is actually helping people­—but he has no guarantees that it is.
Recent studies and newspaper headlines are enough to give any donor doubts. In 2008 the Hospital for Sick Children Foundation was criticized for giving former president Michael O'Mahoney a lavish $2.1-million golden parachute. A Toronto Star investigation in 2002 revealed that almost one in six Canadian charities was spending more money on running the organization than on the actual charitable work. Data from five American states shows that less than half the money collected by for-profit contract fundraisers actually reaches the charities. Meanwhile a 2003 study by Harvard Business Review and McKinsey & Co. found that non-profits in the U.S. could free up $100 billion a year by changing operating practices to become more efficient.
My family has strong ties to the non-profit sector, so I know that many organizations are lean and well-run, constantly stretching their limited dollars to push important causes forward. But a few bad apples can taint the barrel, and it's tough to find out which apples are bad. The Canadian government tries to regulate charities through its tax collection arm, the Canada Revenue Agency (CRA), but with only 270 staffers overseeing 85,000 charities—and a mandate that's more concerned with tax evasion than charitable program outcomes—mismanaged organizations and outright scams can and do slip through the cracks.
To me, it seems that part of the solution is to give potential donors more information so they can judge the charities for themselves. If an independent third party could delve into the charities' financials and come up with a fair and easy-to-use ratings system, Canadians would be more likely to direct the $14 billion that they donate every year to the charities that most deserve their money. That's why we have decided to attempt what many say is impossible: establish the country's first ever grading system for Canada's 100 largest charities. We know that such a system is controversial and doomed to be incomplete, but having some information is better than none—and the key financial indicators can be telling.
For instance, we think it's useful to know how much of your money is absorbed by overhead, and how much goes directly to the cause. We understand that charities need to spend some of the money they receive on things like accountants and offices for support staff—but if a charity is spending more on such things than the cause itself, we think there's some explaining to do. We also think it's helpful to get an idea of how much a charity is spending to raise each additional dollar in its fundraising efforts. Imagine if you donated $10,000 to a charity, only to find out that all of your money was used to air annoying hospital lottery TV ads, rather than helping people. In our rating system, we also keep an eye out for charities that don't seem to need your money, because they never use it. Believe it or not, some charities already have years of reserves in their vaults. Do you really want to add another $1,000 to a growing pile of dusty, unused money? Finally we look for red flags such as poor governance and secretive charities that won't divulge what they do with your money, even when donors ask.
There are many other important things you need to know before giving to a charity, such as how valid its mission is and how successful it is at accomplishing its goals. But such factors are difficult to measure through hard numbers, so we weren't able to incorporate them directly into our rating system. Instead, we did the best we could with the data currently available through the CRA's 2008 charity information filings to come up with what we call the MoneySense Charity Standards Grade. This score is based on similar systems already in place at charity rating agencies in the U.S., and it's designed to make it easier to spot when key financial ratios at a charity are out of line for its sector. It also helps donors identify charities with overly large or small reserves, or those without proper governance. By applying it to Canada's largest 100 charities—as measured by the dollar amount of public donations they receive—we're simply hoping to help our readers make the most effective use possible of the limited dollars they have available to give.
How much goes to the cause?
The first factor we looked at was how much of your donated money goes to the cause itself, versus administrative and fundraising costs. Yes, sometimes you need to spend money to raise money. But Kate Bahen, managing director of Charity Intelligence Canada, a Toronto organization that advises donors, says that charities can get carried away and spend more time empire-building than helping the people they're supposed to help. "There are some organizations that are incredibly nimble and cost-efficient," she says, "while others have an incredibly bloated cost structure." Because of this, she says, the percentage of income an organization spends on administration and fundraising can be revealing.