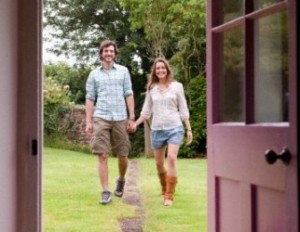 Would you let complete strangers in your home while you're away? Let them sleep in your bed, feed your dog, drive your car? The thought makes some squirm, but others just can't resist the lure of incredibly cheap vacations. After all, for the price of a little trust—letting someone stay in your home while you stay in theirs—you get much more than a cold, impersonal hotel room. "You get multiple rooms and a full kitchen," says Dennis Chobetar, co-founder of Global Home Exchange in Nanaimo, B.C. "Plus you get to live the lifestyle of the people you're exchanging with, sometimes right down to socializing with their friends."
If you like the idea of an almost-free holiday, there are countless home-exchange websites from which to choose. HomeForExchange.com boasts more than 13,000 listings, charges a yearly $60 fee and requires you to list your home as a prerequisite for membership. Other sites, such as Global Home Exchange (2,000 listings), have no fee, but charge to advertise your home in their online directory.
Suneel Khanna, a Toronto-based communications professional, found his home exchange opportunity through the popular website Craigslist. "We had just closed on a new house, and thought we might have to forego our vacation that year because of the cost," Khanna recalls. "Instead, I decided to check Craigslist to see if I could find something cheap in Florida, and stumbled across someone looking to exchange homes." If you want to give home swapping a try, here are some Dos and Don'ts to get you going:
Do: give your home a good cleaning and undertake any obvious repairs before your guests move in.
Do: leave a list of instructions detailing where household items are located, and how things like pool heaters and filters work.
Do: apply common courtesy. "If you use up the dish soap, replace it," says Chobetar. "If you break something, leave money behind to cover the cost. If you use their car, leave a full tank of gas."
Don't: worry, be happy. "There's a kind of granola, feel-good vibe about house swapping," says Khanna. "You trust them with your property—and they'll do the same thing for you."  M