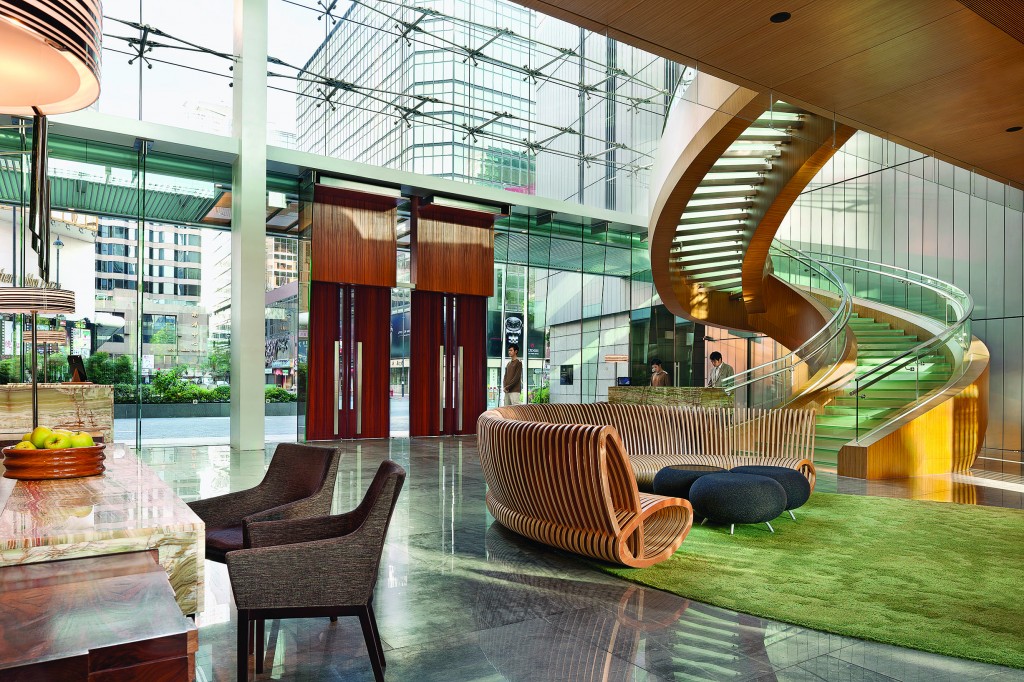 When I visited the new Hotel ICON in Hong Kong, I found all kinds of delightful surprises. The building was sleek and smart, I loved the complimentary mini bar (including beer and peanut M&Ms!), the Chinese fine dining was divine and the indoor vertical garden impressive. But the biggest surprise? Hotel ICON is a "teaching hotel" owned and managed by the Hong Kong Polytechnic University. And while students of the School of Hotel and Tourism Management abound, the hotel certainly doesn't feel like it's on training wheels. Guests from all over the world rave about its five-star service—without the five-star prices.
You can find training hotels all over the world. The Don Bosco Hotel School in Sihanoukville, Cambodia (rates from US$25), provides practical training to children of poor families; guests can both lounge around the pool and contribute to a scholarship fund. Skotel in Amsterdam (rates from 72 Euros) is located in the same building as Hotelschool The Hague. Wivenhoe House in Essex, U.K. (rates from $180), part of the Edge Hotel School, offers classic English charm in a parkland setting. And Hotel de l'Institut in Montreal (rates from $129) offers culinary workshops onsite, giving guests the chance to learn something too. While there's nothing new about the phenomenon—The Statler in Ithaca, attached to Cornell University, is celebrating its 25th anniversary—travelers have only recently clued into the benefits.
Hotel ICON sits on the edge of the bustling Kowloon harbour, with glamorous views of neon-lit Hong Kong Island. It has a staff of over 350 as well as 50 students, and education rotations offer a primer on hospitality in action—from concierge services to food and beverage and even housekeeping. Hong Kong has a competitive hotel landscape, but Hotel ICON is ranked #2 out of 569 hotels in Hong Kong on TripAdvisor. "I thought it was excellent value," says Brione Bruce, who lives in Hong Kong and stayed at the ICON during a honeymoon stay-cation. "There was no indication from the service that anyone was still in training."
Prices for ICON, found through online agents like Booking.com, can be as low as $150 a night, and that includes a huge breakfast, Wi-Fi, even a lounge for guests who arrive before their room is ready or need to kill time before their departure flight. The best rates at similar properties—especially the big five-star hotels that dominate the Hong Kong hotel scene—can be two or three times as much. Some training hotels are not-for-profit while others reward student workers with class credits, both of which translate into more affordable room rates.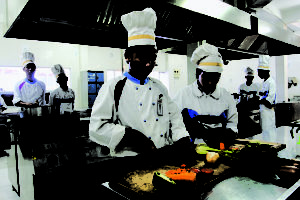 Comprehensive education is one of the key things that distinguishes the service at hotel schools, says Donald Haddad, a hospitality expert based in Vancouver: "You get great young eager talent, and schools are able to fine-tune the curriculum to a hotel's needs." Training hotels have both a mandate to ensure the success of the hotel and also to attract students, says Brian Stanford, National Managing Director of PKF Hospitality & Tourism Business Advisors. "The way to do that is to have a property that's leading edge."
Richard Adie, General Manager of The Statler, oversees 200 Cornell students who work part-time in the hotel. "These are Ivy League students and this is their chosen career, so they go above and beyond expectations," he says. "This kind of workforce is very rare in the hospitality industry." A recent TripAdvisor review called The Statler "the definition of hospitality," another lauded the "eager beaver" student staff. Guests also seem to be charmed by complicity in someone's education rather than simply imposing on another bored wage slave. "There's a spark of youth and earnestness," says Adie. "They're not jaded, and they really do want to help guests understand the difference between two Pinot Noirs."
It's also common for faculty to conduct research onsite. At Hotel ICON, three of the rooms—"tomorrow's guest rooms"—are used as test models for prospective upgrades, like a cloud-based TV and more energy-efficient amenities. Commitment to innovation is rare at other properties, where concerns focus on the bottom line.
Ongoing efforts to polish and improve are winning hearts and minds—even if there are occasional bumps in the road. When Alexis Kort, who lives in Seattle, stayed at Dadar Catering College in Mumbai, she found the commitment to education charming, if occasionally disruptive. "The students wouldn't serve us an omelet unless it was perfect," she says. "Some mornings it took them three tries." Still, the service and value were superior to other hotels. "The students were just so keen to please."