There comes a time in many people's lives when reading a Kindle on a tropical beach just doesn't cut it anymore. Call it a mid-life vacation crisis, but that Everest base camp expedition you've always fantasized about suddenly seems essential—before your knees give out and the dream fizzles into impossibility. Luckily, you don't have to plan it all yourself.
Adventure travel tour companies—operators that arrange all the finicky details for Outback bike rides or multiday Peruvian horse treks—are as popular as exit row aircraft seats these days. But where do you start when it comes to selecting one? And how can you ensure good value for your hard-earned holiday bucks?
"The first question you need to ask yourself is what's my real reason for going?" says Don George, former Lonely Planet Global Editor and chief writer for the Adventure Collection (www.adventurecollection.com), an alliance of nine prominent operators. "Do you want to just relax, be culturally stimulated or push the limits of outdoor exertion?"
Then there are the physical nuts and bolts. "Ask yourself about comfort and activity levels—don't just sign up for a tour you're not in shape for. Also, are you okay sleeping in a tent for a week? And do you really want to hike or bike day after day—or would you prefer some days of relaxation?"
Once you've decided on the fundamentals, set your budget and shop around. Read the small print and make sure you understand all the costs involved with individual packages—from flights to taxes to whether or not all meals are covered—but don't necessarily be discouraged by all-in rates of several thousand dollars. "Packages can offer excellent guides with deep expertise, plus back-up safety nets in case of emergencies," George says.
This initial research phase is critical, according to adventure travel journalist Don Mankin, whose website (www.adventuretransformations.com) bristles with inspirational stories for wannabe intrepid trippers. Tracked down during this year's Adventure Travel World Summit in Namibia, Mankin offers some handy tips for first-timers. "If the operator you're looking at wasn't recommended by someone you trust, ask for the contact details of a former client from North America who can vouch for them and answer questions about the demands and conditions of the trip. If they won't give you this, be wary—and make sure you Google them for any horror stories."
But alongside that all-important comprehensive travel insurance—including trip cancellation, trip delay, emergency evacuation and full medical—Mankin suggests a useful strategy for reducing costs: consider organizing some elements of the trip yourself. "You can often find operators who will make some arrangements for you but also enable you to travel independently," he says, recalling a recent self-drive Africa trip where the tour company only booked his accommodations and also provided a cell-phone loaded with emergency numbers. "This support gave me the confidence to tackle some challenging desert driving on my own."
It's an approach husband and wife travel bloggers Dave Bouskill and Deb Corbeil are familiar with. Their www.theplanetd.com site is packed with resources for those considering adventure trips, and they're strong advocates of one specific budget-stretching tour approach. "Wait to book your tour once you arrive and you'll avoid a lot of fees that would otherwise go to the tour company," says Bouskill. "We saved a fortune climbing Mount Kinabalu and Mount Kilimanjaro by hiring locally. It feels great to know your money is going to local businesses—and that you paid a fraction of the price others paid by booking from home."
For first-time adventure trippers, the couple recommends English-speaking hot spots like New Zealand, if you're an adrenaline fan, or South Africa for once-in-a-lifetime shark-diving experiences. Then there's Southeast Asia. "Thailand is affordable, has great tourism infrastructure and is full of English-speakers—plus there are beautiful beaches, temples, wildlife and scuba diving," says Corbeil.
Mankin agrees with the Thailand recommendation, but offers some wisdom of his own to inspire potential travellers accustomed to more leisurely vacations. "Approach your adventure with an open mind. There may be days when you are miserable, but they will probably make for the best stories when you finally return home and impress your friends with your bravery and courage," he says. "You may even have a trip that will change your life."
The world up close
Moroccan Desert Adventure – from $699
G Adventures www.gadventures.com
Energetic, budget-level eight-day guided introduction to Marrakech, Casablanca and beyond—rock-climbing included. Transportation, accommodation, activities and some meals. Flights. Selling points: Affordable; popular with younger travellers.
Discover Thailand – from $1,775
Overseas Adventure Travel www.oattravel.com
Fifteen-day, fully guided introduction to Bangkok and the more remote north. Transportation, accommodation, all meals and dedicated trip leader. Flights. Selling points: Supremely well-organized; comfortable conditions.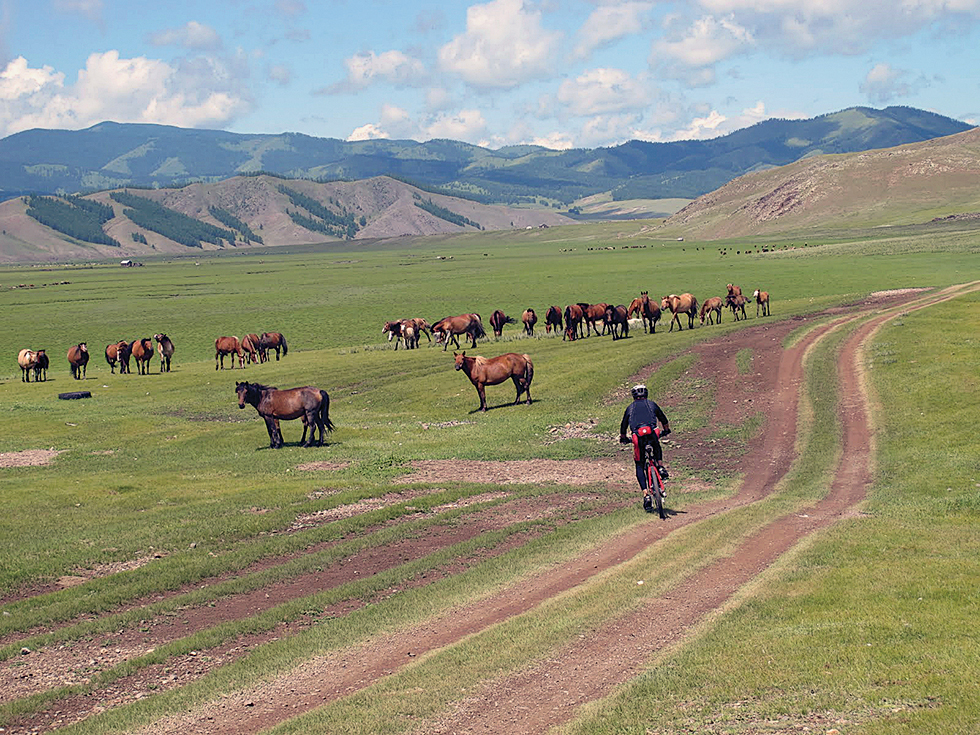 Mongolia Mountain Bike Tour – from $2,150
Bike Mongolia www.bikemongolia.com
Six-day guided cycling trek through the forests and valleys of Bulgan and Selenge provinces Transportation, accommodation, all meals and support vehicle. Flights, bike hire ($25 per day). Selling points: Rare opportunity to experience a remote region.