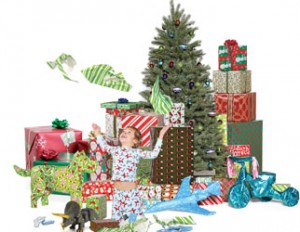 Think you can set aside an extra $8 a day for the next 88 days? If you do, you'll have amassed just over $700 in time for Christmas and well over the $640 the average Canadian budgeted for gifts last year.
Imagine how good it will feel to wake up on Boxing Day without that all-too-common credit card bill hangover.
If you're up to the challenge, let me know how you plan to sock away the extra $8 a day and I'll publish the top strategies on this blog later this year.
In the meantime, I've asked around the office for some ideas that would either help save, or earn, the extra $56 a week for the next 13 weeks or so.
Here's the best of the best to get you started.
From Jon Chevreau, Editor:
Raise your deductible. Call your car insurance provider and ask how much you'll save by raising your deductible from let's say $1,000 to $2,000. It many cases, the extra money in your pocket each month is worth having to fork over a little extra on the off-chance you're involved in a collision. Click here for more on how to slash your insurance bill.
From Don Sutton, Managing Editor, MoneySense.ca:
Mix up your commute. Parking your car in an urban centre easily costs $8 a day, if not more. Walk, bike or take public transit when and where you can. Added bonus: you'll save on gas and get squeeze in a little extra physical activity.
Make a music wish list. Skip the music downloads from now until the Holidays and jot down your must-haves instead. Someone is bound to ask you what you want for Christmas and when they do, you'll be ready with a list of albums.
From Mark Brown, Managing Editor, Power of Advice:
Brew your own coffee. Walking past the coffee shop, even twice a week from now until Christmas, can easily save you $56.
Go gourmet at home. Forgo the fancy restaurant meal and tackle a new recipe instead. Heck, even grab your favourite wine from your local liquor store. Our bet is you'll save $60 by doing so and there's no corking fee!
Brown bag the leftovers. Again, we're not suggesting meat loaf for lunch every day but packing your own lunch can easily net you $8 a day.
Cut the gym membership. Opt to exercise at home, especially if your last trip to the gym was sometime before Canada Day. If you really miss it, then you have your New Year's resolution ready to go. (Here's our guide to getting buff at home.)
Rent a movie. Need Friday night plans? Call some friends, pop some popcorn and hit up your local Redbox kiosk. Total cost: $2.50.
From David Hodges, Senior Editor:
Set up an automated account. Sock away extra cash with automated savings accounts available at most banks. Scotiabank has a dedicated Christmas Club that automatically pulls $20 or more from your account every week and pays 1% interest, maturing Oct. 31.
Sell your unloved goods. Scour your basements, sheds and junk drawers for valuable stuff you just don't use. Garage sales not your thing? Post the items on eBay or Kijiji and watch the offers roll in.
Empty out your pockets. Now that you've been nickel-and-diming, throw all that extra change in a mason jar every night. When it's full, take it to the nearest BMO Coin Counter and exchange it for cash. The service is free and the machines are available to everyone.
Clip coupons. Chances are countless coupons are delivered to your doorstep every week. Cut out the ones for products you use anyway and take them with you on your next trip to the supermarket.
…and last but not least from me, Editor, MoneySense.ca:
Give your thermostat a break. It's one few times a year we Canadians can live comfortably without air conditioning or heat. Embrace it. Open the windows, grab a blanket, do whatever you need to cope with the outside temperature, naturally.
Time your laundry. Can you do laundry in non-peak energy consumption hours or hang your clothes out to dry? Doing so could save you a couple bucks on each utility bill for the next couple months.
Remember to share your $8-88 day challenge strategies by leaving a comment below.