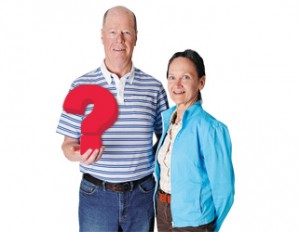 Q: Years ago we read you could over-contribute to your RRSP by $2,000. We somehow went over that limit with my wife Dalaina's RRSP. We withdrew the funds, but the over-contribution message is still on her Notice of Assessment. What should she do?
—Roy Wright, Burns Lake, B.C.
A: Your story is a cautionary tale for those who are considering using the RRSP over-contribution room as a strategy, instead of as a cushion. Sure, the rule allows you to take advantage of a little bit of tax-free growth. But it was designed simply to protect you in case you inadvertently contributed a little too much. Darryl Robinson, a fee-only planner at D. Robinson & Associates in Winnipeg, says, "Using up the limit leaves no room for error, resulting in penalties." And the penalty is hefty: 1% per month on any amount that exceeds the $2,000 over-contribution limit. You corrected your mistake quickly by removing the funds, so it's not clear why that message is still on your wife's file. I would call the Canada Revenue Agency to find out—but more importantly to be 100% sure you are not being charged a penalty.
Bruce Sellery is a frequent guest on financial television shows and author of Moolala. Do you have your own personal question? Write to Bruce at [email protected].