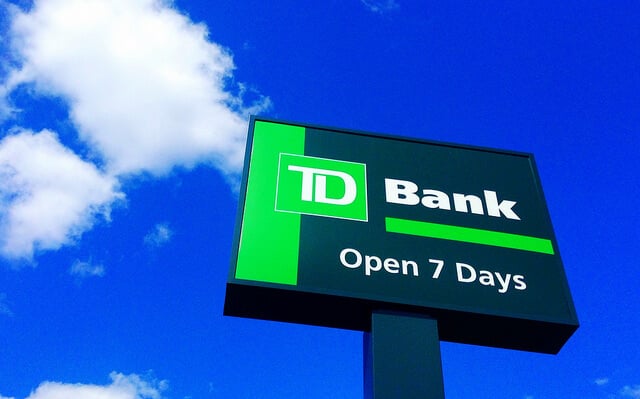 TORONTO – Several of Canada's biggest banks are upping the fees that they charge customers even as they continue to rake in hefty profits, and experts say Canadians are likely too complacent to do much about it.
TD Bank (TSX:TD) boosted a number of the fees associated with its personal deposit accounts starting March 1, including increasing the cost of using a non-TD ATM to $2 from $1.50.
The lender also introduced a $75 fee to transfer a tax-free savings account to another institution.
"We recognize that any changes can be challenging for customers and only after careful review do we increase our prices," said TD spokeswoman Daria Hill.
"We're transparent about communicating these changes to our customers and we encourage customers to come and talk to us. There are ways for customers to avoid or minimize the impact of these changes, and we can help guide them to the options that best suit their needs."
Meanwhile, CIBC (TSX:CM) has since boosted the minimum balance needed to avoid paying a monthly fee for its Everyday Chequing Account to $2,000 from $1,000 and raised the fee for each transaction over 12 to $1.25, from $1.
CIBC spokeswoman Caroline Van Hasselt said that although the bank did increase some fees this year, it also revamped its CIBC Smart Account to charge customers less during months when they bank less and to cap fees during more active months.