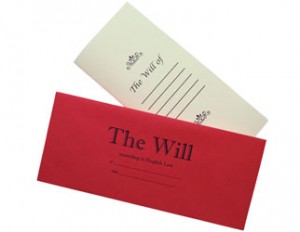 Of the 56% of Canadians who have a will, 85% will be leaving the money to family, a new poll for BMO Harris Private Banking has found. Broken down, 60% of the assets are going to children, 25% to other family members and 3% to friends and charities respectively. Of those without a will, 60% plan to draft one in the future. For more information on wills, check out our estate planning section.
Vanguard said Wednesday it's on track to launch a new series of low-cost ETF funds with fees starting at 0.15%. "While you cannot control what happens in stock or bond markets, one thing an investor can have a degree of control over is what they pay," Atul Tiwari, managing director of Vanguard Investments Canada, said in a press release. "Over the long-term, the compounding effect of fees can detract significantly from actual performance." Here's what MoneySense magazine had to say about Vanguard's ETFs.
She Thinks I'm Cheap blog details three bad habits that are draining your wallet of $5,000 a year.