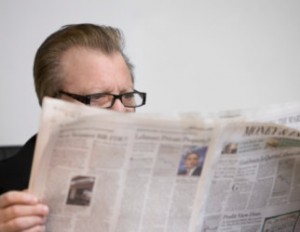 Calling quits during economic boom times isn't all it's cracked up to be, according to a new study. A University of Missouri financial expert has found that retiring when markets are up could cause financial hardships for retirees. When older workers meet their targeted retirement savings goals in an up market, they're often tempted to retire. "The problem with this strategy is that the economy runs in cycles, meaning that after a peak, the market will take a downturn. People who have retired shortly before an economic downturn run a serious risk of losing a significant portion of their retirement savings, which will shorten the longevity of their retirement income. This could result in many retirees outliving their retirement savings and facing financial hardships toward the end of their lives," said Rui Yao, an assistant professor at the university. If you can, Yao recommends throwing in the towel during a downturn.
Thanks to GroceryAlerts.ca for the info on changes coming to the Canadian My Starbucks Rewards program. Don't worry, the changes (effective Oct. 16) aren't all bad.
Don't forget to enter in the draw below for your chance to win of 1 of 3 free copies of the MoneySense Guide to the Perfect Portfolio.