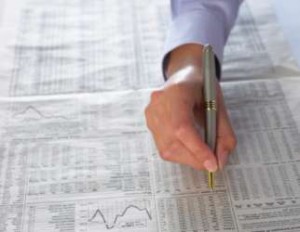 U.S. carmakers' earnings are up and shares are cheap but the real value for investors is in parts makers, says MoneySense contributor Bryan Borzykowski in the latest issue of Canadian Business. Find out which four auto stocks made the CB hotlist.
It was a good news/bad news report Friday in terms of Canada's job numbers. The economy added 52,000 mostly-full time jobs in September but the unemployment rate rose to 7.4% as more people joined the job hunt. It's also worth mentioning that Canada added half as many jobs as the U.S. in the same period—not too shabby for a country a fraction of its size and further into the recovery process.
A recent poll for BMO found less than 20% of Canadians regularly set a budget for non-essential spending and few  review their monthly expenses. Budgets can do wonders to boost savings and cash flow. Here's a free, downloadable budgeting worksheet provided by Brenda Hiscock, a financial planner at Guilfoyle Financial in Toronto and a member of Advocis, to get you started. While you're at it, check out The MoneySense complete financial tool kit.
And finally, a reminder to drive safe this Thanksgiving weekend, typically one the most dangerous on Canadian roads. According to a recent survey for TD Insurance, Canadians admit to eating (56%), talking on the phone (30%), feeling excessively tired (26%), texting/emailing (14%) while behind the wheel. Throw in long-distance trips often slick road conditions into the mix and you've got a recipe for trouble.