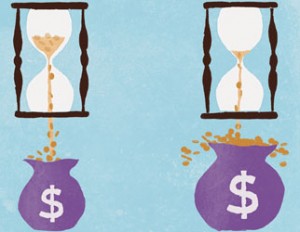 The pension gap is growing in Canada, according to the Canadian Taxpayers Federation. Some 87% of government workers have a workplace pension compared to just 24% of private sectors workers. Public servants are getting more money for their retirement too. The average government employee saw $8,734 go into their pension plan last year while everyone else saw $4,092 go into their pension plan or RRSP. The CTF is calling on governments to freeze and convert their defined-benefit pension plans to less costly, defined-contribution plans. But critics say taking away security for some, doesn't result in a more secure future for the rest.
Pensions aside, Canadians are more optimistic about their job security and the possibility of a raise heading into this Labour Day weekend, a new survey for BMO suggests. Sixty-four per cent of respondents said they're comfortable with their job security, 41% believe their company will be hiring and 39% expect a promotion or raise this year, all up from last year despite lingering economic uncertainty.
Canadians may seem sentimental about home-grown brands, but when it really comes down to it, we trust them less than other global titans, a new survey for Canadian Business has found. So what's our No. 1 favourite brand? Sony. Of the Canuck bunch, which is Canada's most reputable brand? Nope, it's not Tim Horton's.