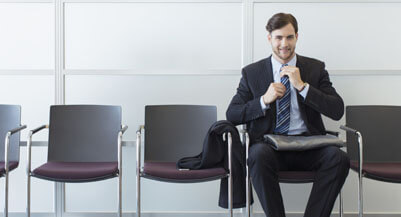 Q. I am being laid off in the next few months. What should I be aware of as I prepare to leave?
–Milly

A. Like many of us, at some point in your life you might go through a job loss. Hopefully it's just a short time out of work with minimal financial pain. But there are still a few things you can be aware of.
Severance and/or vacation pay
If you have been laid off, you are sometimes given severance pay depending on how long you have worked there. You may also be paid for unused vacation time. Your employer or Human Resources department should explain your parting benefits to you and what you are entitled to.
Emergency fund and unnecessary expenses
If you've followed the advice of many personal finance experts, you should have at least three months of expenses available in liquid savings in the event of a job loss. It's time to reassess your expenses against your savings. Try living frugally—just the bare essentials. Frugal expenses are shelter, utilities, a scaled-down food budget, Internet and phone services (to help you in your job search, of course). But skip the gym membership, cable package, travel or dining out. You can also adjust your car insurance costs if you no longer drive your car to work.
Group insurance benefits
Your group health and life insurance benefits have likely ended. You might receive some extended coverage as part of your severance but you need to ask or negotiate. And, if necessary, you should look into purchasing your own individual insurance through a private insurance company.
Employment insurance benefits
See if you qualify for Employment Insurance (EI). The 2016 federal budget announced a one-week waiting period for benefits instead of the current two weeks effective January 2017.  Remember, the maximum weekly EI benefits are $537.
Your pension plan/group RRSP
Make sure you have your information, passwords and a contact before you leave. What is the final balance that will be yours? If you  have a company pension or RRSP, you usually have 90 days to notify employer on how you want to proceed.
Your investments
It's not a good idea to immediately sell a large quantity of stocks or mutual funds, especially if they are for long-term savings. But maybe a portion of your non-registered or TFSA portfolio could shift to bonds or dividend stocks to help bring you some extra income in the short term.
Ask a Money Coach: Leave your question for Janet Gray »
Janet Gray is fee-for-service financial planner and money coach in Ottawa. She is also an Elder Planning Counsellor and Health Insurance specialist
More questions answered:
How to answer this tough job interview question
Can you lose all your money in a TFSA?
Tax-efficient ways to withdraw from an RRSP