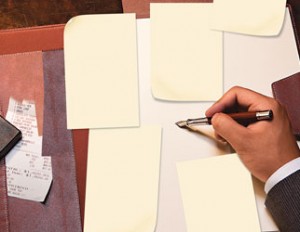 Oprah has set aside $30 million for her five dogs; Betty White will leave $5 million for her pet canine Pontiac. Sound ludicrous? Dollar amounts aside, leaving money to ensure Max and Maggie are taken care in the event of a tragedy is just sensible estate planning, experts say.
Pet food and veterinary care aren't cheap, Tina Di Vito, head of the BMO Retirement Institute told MoneySense.ca ahead of a report on what the bank calls "estate planning 2.0."
Pet owners account for nearly half of Canada's population and while 76% feel it's important to make arrangements for the ongoing care of their pets, only one-third have included their furry friends in their estate plans, BMO found.
Finding a caretaker and allocating a reasonable amount of money to them in case of you die or become incapacitated at an early age will minimize the risk of the pet becoming abandoned or given to a shelter, Di Vito said, adding that a pet cannot be named as a direct beneficiary in a will.
Pets aren't the only ones being left out of estate plans, according to the report, entitled "The New Frontiers of Estate Planning: Parents, Digital Assets and Pets."
Two-third of Canadians haven't included aging parents for whom they provide care in their plan, the bank found.
Of them, 39% said they had not included an older parent, relative or friend because the probability of out the loved one living them is too small. The probability might be small but the consequences cannot be underestimated.
"It's understandable that the idea of including your own parent in an estate plan seems out of the ordinary but, with today's aging population, it's necessary," Di Vito said. "Being proactive is critical in ensuring that your loved ones are well taken care of in the event they outlive you."
Di Vito suggests discussing the issue of parent care with siblings and parents before including them in an estate plan.
Digital assets are also changing the way people look at estate planning. It used to be that only financially established individuals or adults with dependents needed an estate plan. But these days even young people are building sizeable assets in the form of multi-media libraries.
Social media accounts, photos, music, even loyalty points have value, Di Vito said. "If you are no longer there, who is going to know who gets what?"
Older Canadians are building digital assets too but 58% have not considered them in their estate plans, BMO said.
Safeguarding and distributing digital assets in an estate plan will help keep your loved ones from scrambling to close out email and social media accounts, access online financials, photos and music.
In most cases, password sharing is discouraged so it's still unclear exactly how digital assets should be managed posthumously but recording your preference in an estate plan can't hurt.
"This is an up-and-coming topic," Di Vito said.