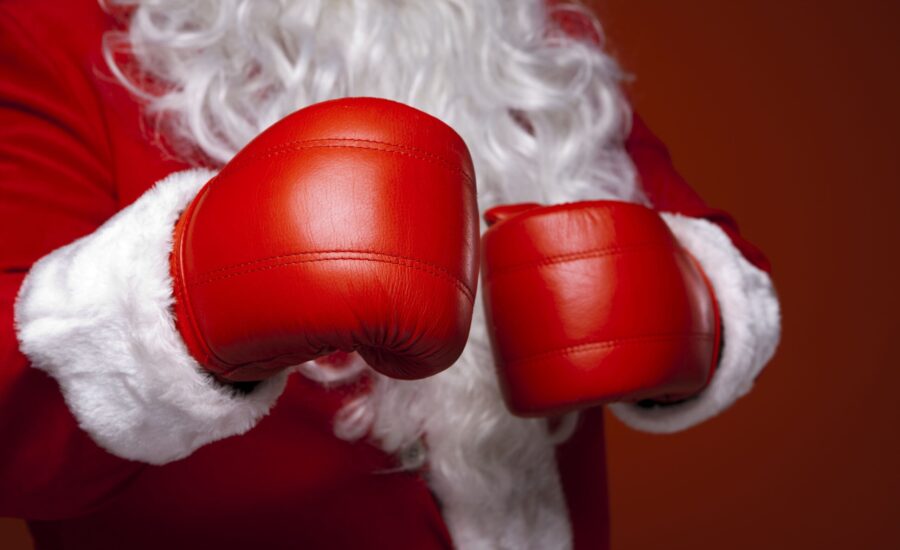 Each week, Cut the Crap Investing founder Dale Roberts shares financial headlines and offers context for Canadian investors.
Bitcoin defies gravity
It's as though bitcoin has left the atmosphere, moving to new all-time highs this week. Here's a tweet from Paul R. La Monica of CNN…
The mid-$19K range had proven strong resistance for bitcoin (BTC-USD) over the past three weeks, but the bulls have finally pushed through. The controversial crypto peaked nearly three years to the day when bitcoin first crested $20,000; that time, it stayed above $20K for a handful of minutes, before crashing to $4K over the ensuing few months.
Yes, this is more than a volatile ride.
By Wednesday evening, Dec. 16, bitcoin had surpassed US$23,000.
And on Thursday, La Monica offered this post and commentary on CNN Business:
"Volumes last week were 70% above the year's daily average…suggesting greater participation in this rally than has historically been the case," said James Butterfill, investment strategist at CoinShares. "It is worth taking note that investors are beginning to see bitcoin as a viable gold alternative."
That said, it may not be wise to write off gold (and silver) as very useful portfolio diversification assets.
As I had suggested in this post when PayPal adopted the use of bitcoin, more widespread institutional acceptance of crypto was already underway—and now, perhaps, it is in full swing. Bitcoin may certainly battle gold for attention, and for investors' dollars.
A common theme is that because bitcoin is so explosive, you might not need an aggressive allotment as a portfolio asset (if you decide to embrace it, that is). I am in the area of a 3% weighting and that could have a meaningful impact over time. To me, it's a worthwhile risk/return proposition.
Given that bitcoin is at an all-time high, you might consider entering in stages, practising dollar-cost averaging. History suggests you might be offered lower prices in the future. The last time bitcoin went ballistic in 2017, it then retracted by over 80% in 2018. That said, there is no guarantee of a return to those lower prices.
I continue to hold a modest position in the bitcoin 3iQ fund and gold price and gold stock ETFs.
Make sure you understand the risks and level of historical volatility before investing.
Morningstar fund ratings proved accurate during the pandemic
If you invest in mutual funds or ETFs, you've likely seen the Morningstar fund ratings. The financial analysis firm recently looked at the effectiveness of its own fund ranking system during and through the pandemic. Did higher ranked funds outperform lower ranked funds? The short answer is yes.
Ian Tam, Morningstar's director of investment research, explored the performance of funds from Feb. 1 through Oct. 31, 2020. This is the period that offered a dramatic 38% decline in Canadian stocks and the ongoing recovery, wherein Canadian markets recently eked out an all-time high.
From that post and accompanying video link…
"This year, 5-Star funds have outperformed 4-Star funds which have outperformed 3-Star funds, 2-Star funds and 1-Star funds, again after receiving the rating. Now although the Star Rating is not meant to be a predictor of future returns, that previous chart shows they do have some staying power, at least among Canadian domiciled funds and ETFs."
One word of caution is that there is the risk of highly ranked active funds not repeating their success over time. Some actively managed mutual funds have a habit of slipping out of their top rankings. Fund management relies on extensive analysis and personal judgement, and the active managers' luck or skill may run out. Also, active funds can change managers, meaning that the manager with the impressive record is no longer running that fund. To help address that risk, you might look for active funds with a long track record of success that includes managers with an extended tenure.
Or, go the passive investing route and remove the "active risks." As this MoneySense post from Bryan Borzykowski suggests, cheap, diversified ETFs might be the way to go for most investors. (Check out the Best ETFs in Canada for 2020.)
Stock market battles two forces
This week, the fear of rising COVID infections fights the optimism over stimulus hopes and vaccine distribution in the U.S. New daily COVID-19 cases continue to surge in the U.S. and Canada. But once again, optimism is winning the day—er, make that week. From Reuters…
"Wall Street showed signs of a Santa rally on Tuesday, with the Nasdaq closing at a record high, helped by optimism about a potential government stimulus to protect the economy from the coronavirus pandemic."
Meanwhile, Apple sent a positive sign with reports of ramped up iPhone production needs for 2021. From that Reuters post …
"Apple Inc was the top boost to all three U.S. benchmarks, surging 5% to its highest since September after a report said it plans to increase iPhone production by 30% in the first half of 2021."
And the tech-heavy Nasdaq 100 index is battling through that wall of worry as it moved to a new record. As we noted last week, it appears you just can't keep a good index down.
On the global front, we await the outcome of Brexit negotiations, which appear to be moving in the right direction. Christopher Bennett of SP Global, who is stationed in London, England, sent this to me via email…
"On this side of the pond, negotiations between the UK and EU are reportedly in the final stage, with fishing rights remaining as one of the last issues to be addressed before a trade deal can be struck. Both sides are angling for an agreement before the holidays but have thus far failed to reel in the prize."
That Brexit deal would remove some uncertainty and likely give a needed boost to European and UK stock markets. Let's hope they offer an early holiday season gift.
Wrap it up and put a bow on it, please, asks this half-Brit.
TD ramps up Canadian GDP growth expectations
There's no denying that we are in a period of economic rebound. And this week TD Bank upped its GDP growth projections for Canada. At the national level, TD called for a 4.9% rebound next year, following a 5.7% drop in GDP this year. For 2022, it forecasts a 3.8% gain.
From that Advisor's Edge post …
"At the provincial level, Ontario is likely to enjoy the strongest recovery next year. TD forecast that Ontario will see a 5.6% rebound in 2021, followed by a 4.1% gain in 2022. BC and Quebec are also expected to enjoy above-average growth, with predicted gains of 5.1% and 5.0%, respectively."
And it will be that ongoing stimulus is seen as one of the main drivers.
"Continued fiscal stimulus should also support the recovery, TD said, noting that the federal government has pledged $70 billion to $100 billion in support over the next three years.
"'Although details are scant, we assume this windfall will benefit provinces coast to coast,' the report said, adding that this could boost growth by one percentage point over the next two years."
…But we aren't out of the recession yet
From the C.D. Howe Institute think tank…
"Real GDP fell 7.1% in March, and 11.4% in April, vastly exceeding anything since the Great Depression. Similarly, employment fell by 5.3% in March, and 11% in April—both records.
"At their December meeting, the Council debated whether Canada had exited the recession. Despite Canada experiencing broad economic growth since the end of April, both in terms of real GDP and employment, output is still well below its February 2020 peak, and the improvements observed to date have been sustained for only a few months, with the underlying catalyst for the recession—COVID-19—not yet fully resolved.
"Because of this, the Council is not prepared at this time to label April 2020 the end of the recession."
We're not out of the woods yet. But the good news is that the economy is heading in the right direction and vaccines are now arriving in Canada. Going forward more vaccines are likely to be approved and shipped.
It may be a long, cold first pandemic winter, but by spring or summer it appears we may be seeing the other side.
Dale Roberts is a proponent of low-fee investing who blogs at cutthecrapinvesting.com. On Twitter @67Dodge.