I had a wonderful time talking about the couch potato, and its spicy hot potato variant, at the recent MoneySense Roadmap to Riches event. While I was putting my slides together for the talk, I was struck by the performance of Canadian bonds since the early 1980s because they gave stocks a run for their money.
Before diving into the bond market, I'd like to start by examining the performance of an aggressive form of the global couch potato portfolio. Its portfolio is split equally between Canadian bonds, Canadian Stocks, U.S. Stocks, and International stocks. The growth of the global couch potato portfolio, before fees, is shown in the following graph.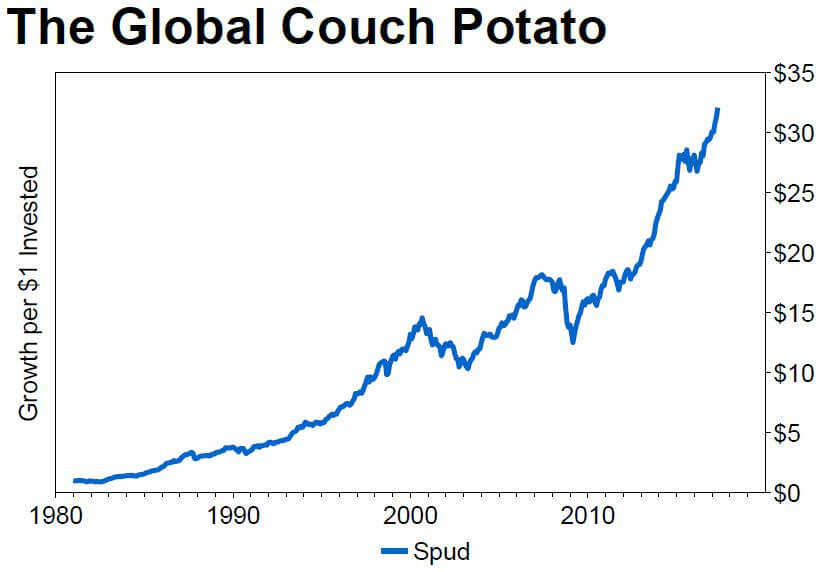 (The indexes used were the S&P/TSX Composite, S&P 500, MSCI EAFE, and the Canada universe bond index. The portfolio was rebalanced monthly for the ease of calculation, but rebalancing annually doesn't make a huge difference.)
Sign up for our free investing newsletter »
Overall, the gains were pretty good. The portfolio enjoyed a compound annual growth rate of 10.0% from the start of 1981 through to April 30, 2017. But it struggled for years to pull ahead of a portfolio that had invested all of its money in bonds. The following graph shows the return pattern of both the couch potato portfolio and the bond index portfolio.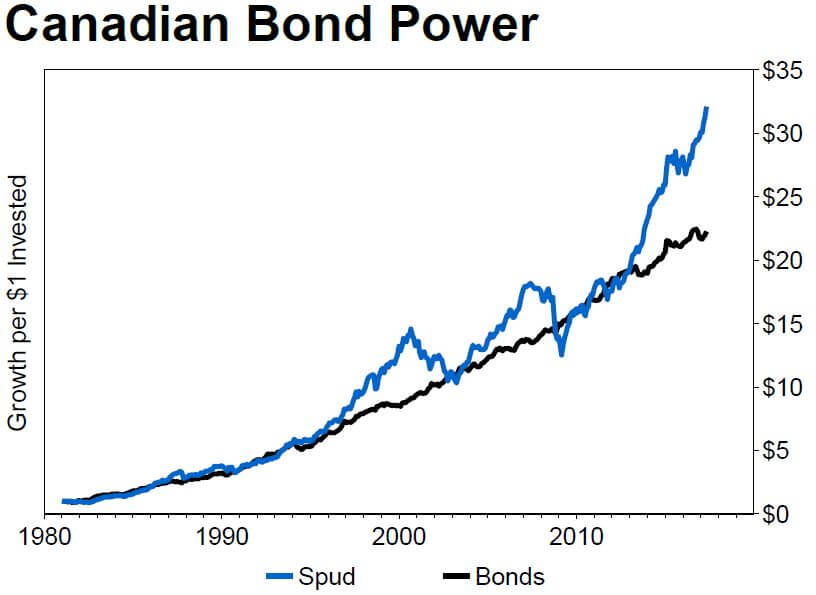 The bond portfolio eventually trailed the couch potato portfolio with an overall compound annual growth rate of 8.9%. But bonds were ahead a few years ago and they might leap ahead again during a bear market.