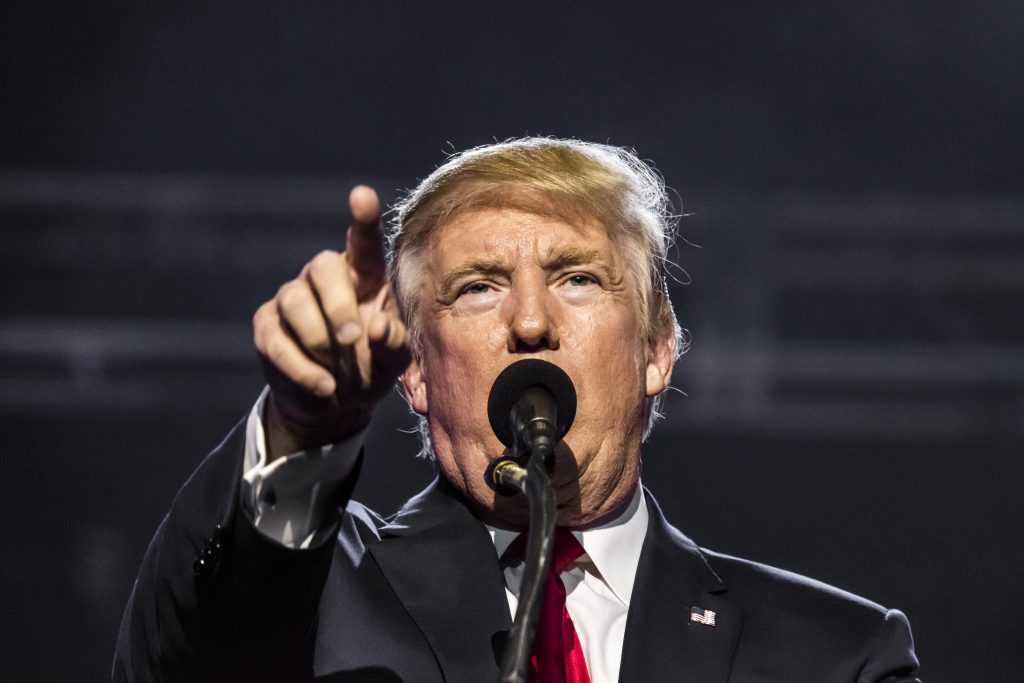 Like many investors, I consume a lot of news about U.S. president, Donald Trump. As one of the first wave of post-war North American baby boomers (he was born in 1946), it's ironic that this "wealthy boomer" seems perennially to be a threat to the wealth and imminent retirements of his fellow generational cohort.
Not surprisingly, there are a multitude of books written about Trump now that we're nearing the halfway mark of his first—and hopefully last—term. I noticed that recent listings of the New York Times non-fiction bestsellers (contained in the Sept 9th Toronto Star) include no fewer than six books about Trump: In fact, four of the top five are about the Trump presidential phenomenon: Omarosa Manigault Newman's Unhinged at number 1, followed by Craig Jarrett's The Russia Hoax;  Jeanine Pero's Liars, Leakers & Liberals and Craig Unger's House of Trump, House of Putin. Further down is Ann Coulter's Resistance is Futile, billed as her response to a supposed Liberal overreaction to the Trump administration. And now Stormy Daniel's new tell-all—Full Disclosure—has been released, it no doubt will shortly add another Trump tome to the bestseller list.
---
Compare the Best Online Brokers in Canada* >
---
A week before, the No. 1 non-fiction book was Everything Trump Touches Dies, by Rick Wilson, who is billed as a Republican strategist who "gets real about the Worst President Ever." He uses the amusing term "Trump's Troll Party" to describe Trump's brand of the Grand Old Party. He notes there's no shortage of books decrying Trump from the left and makes the case for a critique from the right (which, I'd add, you can also get from Coulter, Conrad Black and David Frum, more about which shortly). I read a preview and have it on order from the library. You can get the flavour from the introduction: "This jackass … his blustering ego, fever-swamp birtherism, and con-artist operandi."
Note that there were a handful of biographies of Trump before his ascension to power: I once reviewed Michael D'Antonio's Never Enough. But those constitute a mere literary trickle compared to the torrent of books that are being released in this his second year in office.
As I began to write this, I had just finished reading Bob Woodward's Fear. Actually, I was disappointed by it: most of the "juicy" revelations were already mentioned in the initial wave of media coverage, which was extensive. Woodward is certainly even-handed and no doubt accurate. The one consistent point he returns to constantly is well known: Trump is considered by many, including senior White House staffers, as a compulsive serial liar. There's little doubt in my mind that I'd take the word of the journalist who helped bring down Richard Nixon over a fabricator like Donald Trump. Or for that matter, a pornstar like Daniels, whose book about her affair with him makes Trump's denial look ridiculous.
While I don't have space to do in-depth reviews of all these books, I've certainly got an impression of them and they don't make me feel good about having a lot of stocks in my portfolio, whether the U.S. itself, Canada or the China-heavy Emerging Markets. That doesn't mean, however, that I have fled to cash. Apart from a prurient interest in the topic, I'd hoped to get some insight into the possible implications of this presidency for the global economy and stock markets.