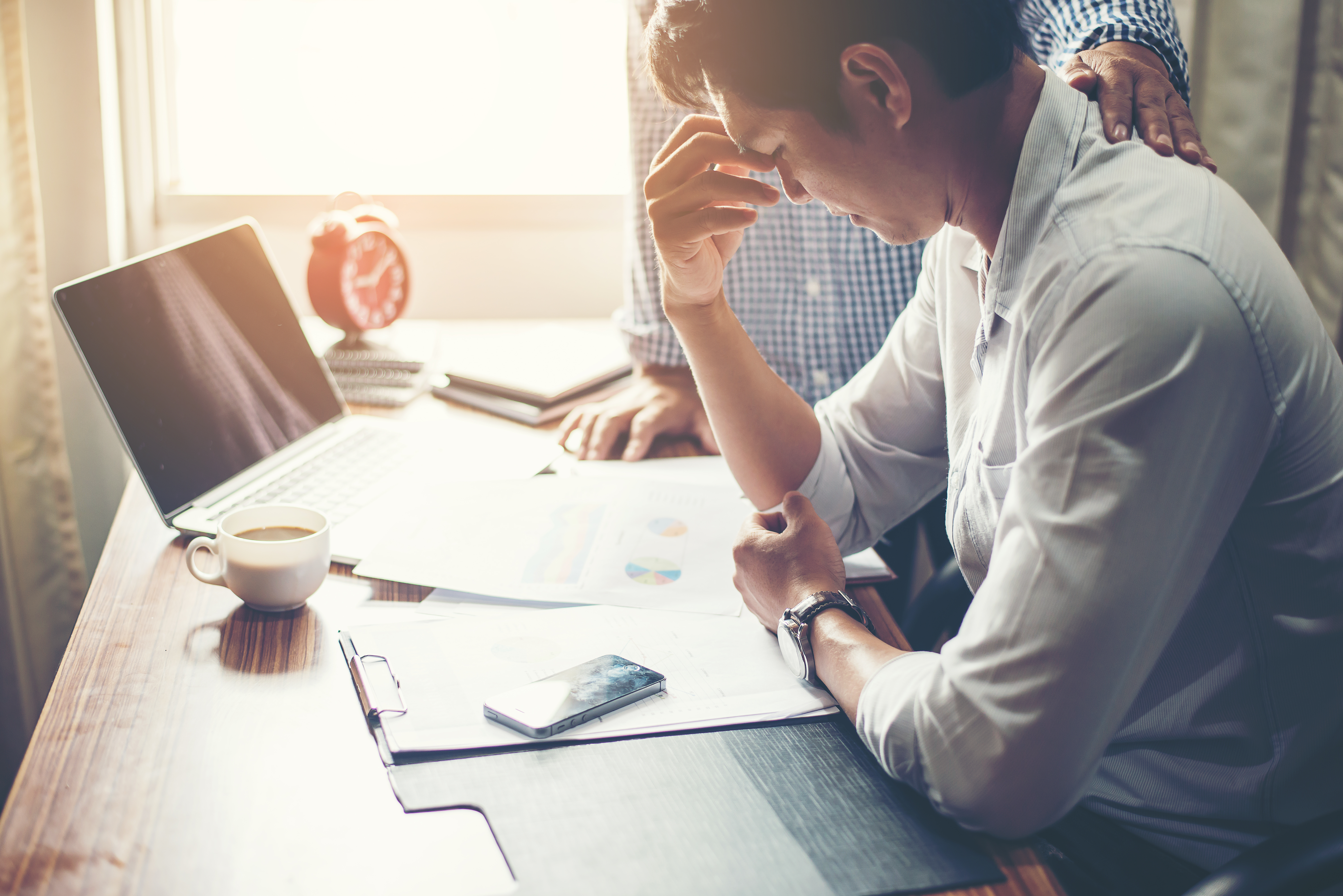 While intergenerational debate continues over who's had the toughest time, financially speaking (millennials and debt isn't a new topic), Manulife Bank has just released the results of a survey that looks at Canadians' attitudes towards debt. Of the 2,000 or so people surveyed, 94% believe "the average Canadian household is in too much debt." What's more, 67% of respondents admit to being in debt, and 20% of that group "doubt they will ever be debt-free in their lifetime."
There are plenty of stats to back up their pessimism. Canada's household debt service ratio stands at 14.93% of household disposable income, as of the second quarter of 2019, and rose to 176.9% of household disposable income, as of June 2020. In other words, after income tax has been deducted from earnings, $14.93 out of every $100 goes to debt payments. That's a record high, and not the kind of record any of us wants to brag about. 
"The amount of debt held by Canadian households has been rising for about 30 years, not just in absolute terms but also relative to the size of the economy," the Bank of Canada's Governor, Stephen S. Poloz, has said. "While debt is indispensable to our modern way of life, it has been a growing preoccupation for the Bank of Canada for several years now. That is because high debt levels can make us vulnerable to negative events—individuals as well as the entire economy."
Millennials and debt vs Gen X and debt: Who's more at risk?
But back to the "your generation has it better than mine" kerfuffle: Is it true that Millennials got the rawest deal? 
According to the Manulife Bank survey results, Gen Xers—those currently aged 41 to 55—are struggling with debt the most: 54% of Gen Xers said their bills are growing faster than their income, versus 46% of Millennials and 38% of Boomers who feel that way. And nearly half of Gen Xers said they're "skeptical" they will ever be debt-free, compared with two-fifths of Millennials and one-third of Boomers. 
A recent U.S. study echoed these findings, noting that while both Millennials and Gen-X respondents are financially challenged, Gen Xers feel worse about debt. "If Gen X's level of money stress indicates anything, it's that they are financially worse for the wear—at least, they think they are," Business Insider reported. "When asked how they would rate their financial health, slightly more than 41% of Gen X said it's not very good or not good at all. That's worse than millennials, 37% of whom said the same."
It isn't too surprising for Gen X and debt, then, that they "seem to be able to save the least amount of income," notes Rick Lunny, Manulife Bank's president and CEO. 
On the flipside, the bank's survey also uncovered some optimism on the part of Millennials and debt. Although a solid 34% of Millennials agreed that debt "makes me feel like I'm unable to do the things in life that I enjoy," more than three-quarters say they're optimistic about their financial future.