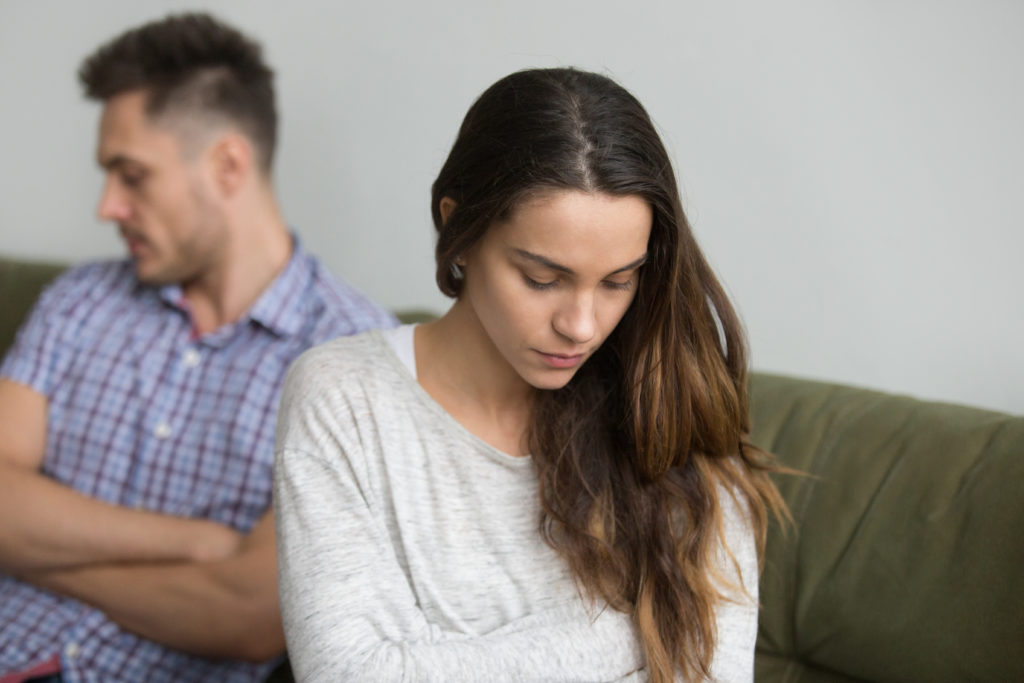 I can vividly recall a couple in their early 30s sitting in my office, voicing their concerns about their inability to deal with their debt. They'd been together for a number of years and shared a lot of debt, and it quickly became clear that they didn't communicate well about their spending choices. What finally brought them into my office were his recent, impulsive splurges, including new golf clubs and an ATV. Her response was to buy an expensive new coat and leather boots, which she was only too happy to show off. I definitely had my work cut out for me that day.
Think about the last time you and your partner talked about money: How did it go? The topic can set off emotional triggers and many couples would rather avoid another argument than face their money challenges head-on. From arguing about credit card statements and who spent how much, to bickering about incomes and who covered what, playing the blame game or spending out of revenge, money fights can, unfortunately, lead to serious long-term consequences. 
If you and your spouse can manage to focus on tasks instead of arguing when you talk about money, like who paid which bill and if it was paid on time, your home may be a little more peaceful—but you're not out of the woods yet. There are many ways and reasons why couples argue about money. That's why talking about money with a spouse needs to be proactive rather than reactive, and go beyond day-to-day money management. It needs to encompass financial goals and where you see yourselves in the future. 
How to start talking to your spouse about money
No one likes to be ambushed with what can be a difficult topic. So start by setting a time with your spouse to talk about money, so that both of you can prepare mentally and emotionally. Determine some ground rules (for example, setting a firm end time for your "appointment," and no blaming or bringing up past disagreements) and make the goal of your first talk to just talk. Listen to your partner for the sole purpose of understanding what they are saying. Avoid judging what they say or trying to come up with a response. Just listening is a skill worth practising.
Next, share your values and what's important to you with each other. This will help the other person understand the motivations behind your spending decisions. Someone who values a secure and stable home life will spend in ways that protect their home and their family. They could prioritize spending money on home maintenance, saving up an emergency fund and paying their bills before buying a flashy new vehicle. Conversely, a spouse who values adventure might buy a motorcycle or spend on a thrill-seeking vacation before they deal with their debts. Don't assume that you know your partner's spending motivations. Let them tell you.
A word of caution: It can be easy to assume that we know our partner's motivations. However, it's important to set our assumptions aside. For instance, we might assume that someone who grew up in a home where money was tight and guardians argued about finances a lot may not have learned how to budget. The opposite is actually often true; those who have the least need to budget what they do have very carefully. Such a person, however, may have trouble spending their savings for fear that they may leave themselves short. Setting goals, saving towards them, and then being afraid to spend the money can cause as much friction in a relationship as incurring debt. 
---
Compare the Best Savings Accounts in Canada* >
---
Establishing a joint money management plan
It may take more than one money talk for you and your spouse to open the lines of communication around your finances. Once you do, then it's time to start working on a joint plan for your money. The key is to acknowledge that you won't agree on everything, so it's important to start with a few things that you can agree on. That might mean using bank accounts to organize your money, giving yourselves an allowance, or divvying up duties. Some couples set ground rules—for example, if one partner's desired purchase costs more than $100, it has to be a joint decision.