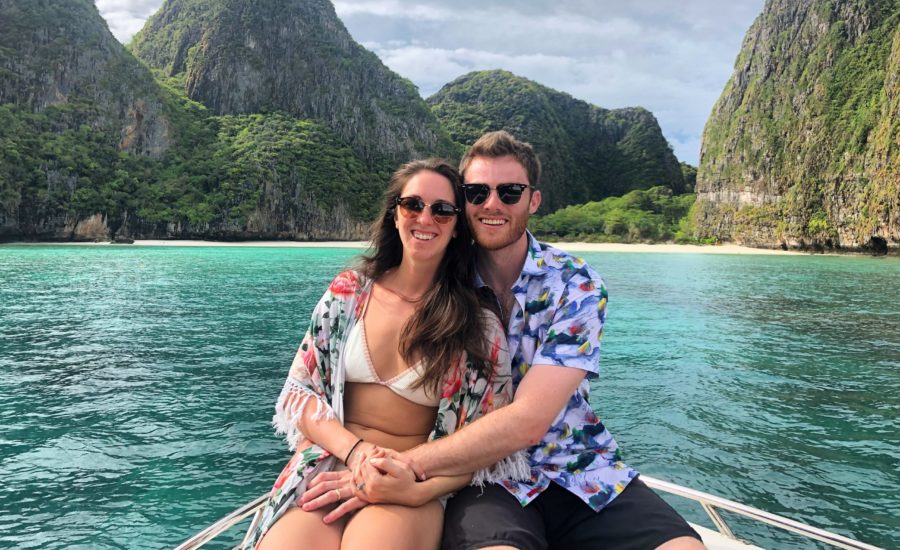 When you think of a card with well-rounded benefits and flexible points, easy ways to redeem for travel, a healthy welcome offer, and generous hotel and insurance perks, American Express is often top of mind. While still not as widely accepted as competitors bearing the Visa or Mastercard name, the American Express Gold Rewards Card still stands out as one of the most flexible points cards in Canada, featuring a strong earn rate fit for frequent travellers looking to maximize their rewards. 
| | |
| --- | --- |
| Annual fee | $150 |
| Rewards | 2 points per dollar spent on travel, gas, groceries and drug store purchases; 1 point per dollar on everything else |
| Welcome offer | 25,000 points |
| Income requirement | None |
| Purchase interest rate | None (this is a charge card and you're required to pay off your balance in full every month) |
| Best features | Flexible travel redemptions, competitive transfer options to partners like Aeroplan and Marriott Bonvoy, up to $100 in hotel credits |
| Who it's good for | Frequent flyers, savvy points collectors |
8 things to know about the AMEX Gold Rewards Card
1. The card offers impressive points
The American Express Gold Rewards Card packs a punch with impressive points earn rates. You earn 2 Membership Rewards points for every $1 spent at eligible gas stations, grocery stores, drug stores and eligible travel purchases (flights, hotels, car rentals and cruises). For everything else, you earn 1 Membership Reward point per $1. Plus, if you book through the American Express travel portal, you earn an additional 1 Membership Reward point for every $1 charged to the card. 
For new applicants, a hefty welcome bonus of 25,000 points is offered when you spend a minimum of $1,500 within your first three months of receiving the card. 
2. You can transfer your points to other loyalty programs
One of the biggest selling points of the American Express Gold Rewards Card is the flexibility to transfer to partner programs you might already be loyal to, including airline and hotel groups like Aeroplan (Air Canada's loyalty program), Marriott Bonvoy, British Airways Avios, and others. 
Through American Express' website, you can browse half a dozen programs that allow you to exchange your points at a competitive ratio, enabling you to combine your points pools to access even larger and premium rewards. For example, you can transfer points 1:1 to Aeroplan, and get up to 20% more value out of your points. 
3. Flexible travel redemption options
Along with the huge array of transfer options, a major benefit of this card is the flexibility you get when redeeming points for travel within Amex's own Membership Rewards program. You can apply points towards travel through the American Express Flexible Points Program, which enables you to find the best deals on your own, or you can redeem for travel through the Fixed Points Program which follows a regional redemption chart. 
AMEX Flexible Points Program The Flexible Points Program is great for those who want to find deals on their own (whether online, through a travel agent, or via Airbnb). Every 1,000 Membership Rewards points you redeem gets you a $10 credit on your statement, which you can use towards eligible travel transactions; that includes flights on any airline to hotels and car rentals. With a value of $0.01 per point, this is a strong option for the traveller who wants to book travel on their terms, without being tied to a specific airline or blackout dates. The 25,000-point welcome bonus equals a $250 credit on eligible travel transactions.
AMEX's Fixed Points ProgramWhen used strategically, the Fixed Points Program can offer you a slightly better incentive. This option follows a regional redemption chart, enabling you to book travel domestically and internationally at competitive points redemption rates. Depending on the destination and seat class desired, you can strategically redeem fewer points for travel (up to $0.02 per point on some short-haul flights domestically). Note, though, the Fixed Points Program only applies to the base ticket price, not taxes and fees—but you can cover those charges using the Flexible Points Program and avoid paying anything out of pocket.
4. Travel insurance
Travel insurance is a big reason to pick the American Express Gold Rewards Card. A generous $5 million in travel medical emergency coverage is included for trips up to 15 days, while rental car collision, loss and damage waiver insurance will cover vehicles of up to $80,000. That's well above the standard $60,000 offered by similar cards. Plus, lost and delayed baggage insurance covers checked and carry-on baggage while in transit for up to a maximum of $500 per trip.