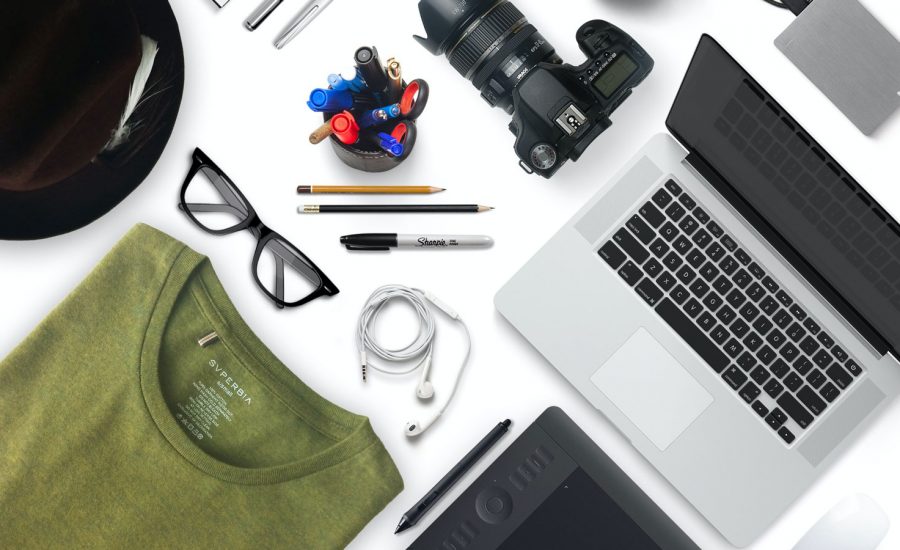 Contents insurance is one of the most important investments you can make as a homeowner—or as a renter. In exchange for a small monthly premium ($15 to $120 for most Canadian policies, depending on location and risk), you get the peace of mind that comes from knowing that if the possessions in your home become damaged or are lost, you'll receive a payment to help replace them. 
Get personalized quotes from Canada's top home insurance providers.*
You will be leaving MoneySense. Just close the tab to return.
Not all contents insurance policies are created equal, though, so read on to learn what they cover, what they might exclude, and how they vary depending on your housing situation.
What is contents insurance?
Simply, contents insurance is a part of your home insurance policy. It provides financial compensation in the event that your personal belongings become damaged or destroyed due to various circumstances—or if they're stolen.
Contents insurance policies can differ somewhat depending on your living circumstances: If you own a detached house, a condo or townhome; or if you rent. But its ultimate goal is the same: To pay you partial or full replacement costs (or, if applicable, repair costs) of the items in your home that were damaged or lost.
An average contents insurance policy covers a wide range of potential "perils" that could impact your belongings, including fire, smoke and water damage, theft, vandalism, windstorms and hailstorms and falling objects. Depending on where you live, you may choose to add an "endorsement" (additional coverage) to your policy that protects your contents from an earthquake or "overland" flooding (meaning a flood originating from outside your house or building, due to a rainstorm or a burst dam). Since these events are rare and tend to be specific to certain geographical locations, they aren't automatically included with contents insurance policies. (Find out if you need to add on flood insurance to your policy.)
Get personalized quotes from Canada's top home insurance providers.*
You will be leaving MoneySense. Just close the tab to return.
Typically, a contents insurance policy covers your belongings up to a certain agreed-upon dollar amount. Before shopping for a policy, the first thing you'll want to do is take a thorough inventory of your possessions and calculate their total value. The amount of coverage your policy provides should allow you to replace all or the majority of the contents in your home.
What does contents insurance cover?
It's important to know, however, that a basic contents policy does contain limits and exceptions for certain categories—so you'll want to discuss these with your insurance broker to find out if your policy needs to be tailored to give you all the coverage you need.
"An example of a limit would be jewellery," explains Jessica Asano, vice president of Thunderbird Insurance in Victoria, B.C., and vice president of the Insurance Brokers Association of B.C. "A lot of policies would have a limit of, say, $10,000 for jewellery or watches. If you've got a $20,000 engagement ring and a $15,000 watch, you would want to do what's called a 'scheduling' of that item—you would pay extra to have it listed on your policy. So, your policy would have all your other coverages, and then it would say, Scheduled Items: 1. Rolex, and so on."
Asano points out that many policies also impose a dollar limit on bicycles. If you have a family of four and each family member has a bicycle that costs upward of $1,000, you may want to schedule them into your policy to guarantee complete coverage.
Contents insurance also typically doesn't cover a motor vehicle, even if it's on your property—for example, in the attached garage of your house—at the time it's damaged or lost. "Any motor vehicle that's able to be licensed through a registry, home insurance will not cover it," says Asano. "Anything where you would normally get a separate insurance policy, home insurance will not cover that."
However, if your car gets broken into and some items were stolen, like a computer or golf clubs, that would be covered under your contents policy and not your auto policy. And it doesn't even have to happen near your home, and you would still be covered. Even in the parking spot, outside the club house.
Types of contents insurance: ACV and replacement cost
You will need to figure out which type of contents insurance you want: Actual cash value (ACV) or replacement cost. 
Replacement cost insurance will help you restore your life much faster and with less financial stress but will cost you more in your monthly premiums. Replacement cost insurance gives you money to replace the lost or damaged items equal to the amount you'd need to replace that item with a new or similar product. The good thing about replacement cost insurance is that you get the money to replace your item. That, however, will come at a higher premium cost than replacement insurance. 
ACV insurance however takes into consideration the replacement cost but also the depreciation. Think of it with this simple calculation:
ACV = replacement cost – depreciation
The downside to ACV insurance is that you may have to put in some of your own money to replace items, as the value can depreciate over time. But your premiums will be lower, as compared to replacement cost insurance.
Think of it this way. Your iPhone 8 gets stolen. With replacement insurance, you may receive enough money to buy the latest model with replacement. With ACV, though, you'll only receive enough to buy maybe a second-hand phone, if you can find one. 
Deciding between the two types is a personal decision, in which you will have to weigh how important it is for you to be able to replace your goods with new items.
Get personalized quotes from Canada's top home insurance providers.*
You will be leaving MoneySense. Just close the tab to return.
Although contents policies offer the same fundamental protections, "a tenant's package is a more basic form of policy than a homeowner's package," says Asano. Since you don't own any part of the structure, a renter's contents insurance policy is strictly to protect the possessions you've brought into the space—whether that's a unit in an apartment building or an entire house.
How does contents insurance work for renters?
"I always tell people, 'It's for whatever you packed up into a moving van and moved into your new location: Toothpaste, toothbrush, furniture, clothing, pots and pans…. All of those things you think you can live without until you don't have it'."
Does contents insurance offer protection from water and fire damage?
Two of the most common perils that lead to a policyholder filing a claim—whether a homeowner or a renter—are water damage and fire damage. Any average contents insurance policy should protect you from these events, but there are limits you should be aware of.
Water damage: The term "sudden and accidental" tends to pop up frequently in insurance literature, and it's certainly applicable when it comes to water damage. If the seal on your dishwasher or the hose leading to your washing machine suddenly breaks, you'll be covered. If, on the other hand, you've been ignoring a slow leak for months, or your toilet overflowed due to your own negligence (for example, you've been flushing items other than toilet tissue), you won't receive coverage.
To make matters a bit more complicated, if you live in an apartment and your upstairs neighbour overflows their bathtub, which results in damage to the contents of your suite, "generally, if it's a large enough loss, the insurance company will go after the upstairs tenant's insurance for being liable for the damages," says Asano. "That's why it's really important that everyone in an apartment building has tenant's insurance."
A basic insurance policy may not cover damage due to sewer backup, but you can add an endorsement for a very small additional cost—$150 to $300 per year. 
Fire damage: "Fire is another building block of even the most basic insurance package," says Asano. "But there are some scenarios that would void your coverage. If there are undisclosed activities going on at the premise—for instance, if you're running a business out of your home and you haven't advised your insurance company, or if you're renting it out as an Airbnb." (This is the difference between Airbnb insurance and short-term rental insurance.)
Generally, though, as long as you're not responsible for starting the fire, you're covered. "Fire damage" also encompasses damage from smoke, or from water that firefighters used to extinguish the blaze.
How does contents insurance work for condo owners?
Asano acknowledges that contents insurance for condo owners is slightly more nuanced than insurance for homeowners or renters. While the condo corporation that owns your building may have its own policy (what's known as strata insurance), this protects only the primary structure and the building's common areas, such as the lobby and gym.
Since you're the owner of your portion of the building (your suite), you're responsible for everything within it—not just your possessions, but any improvements you may have made, such as upgraded flooring or appliances. 
"A big misunderstanding often arises from the fact that a strata policy will generally only cover what's original," says Asano. She gives this example: You live in a building from the 1970s. At some point there was a $50,000 renovation. Maybe a few walls were torn down to make the kitchen and bathroom bigger. And while under your ownership, you need to make an insurance claim for some damage. "That's a gap in coverage if you don't have a [policy] for your personal property," says Asano. The drywall and the subfloor are being replaced by the strata insurance, but now you have to pay for that new flooring and whatever else had been upgraded.
For this reason, you should have contents insurance even if you simply rent out your condo to a tenant. And, of course, that tenant should have a separate policy for their own possessions. 
This is merely top-line information about contents insurance. When you inquire about your own policy, an insurance broker will ask various questions to tailor a package that's suited to your specific needs. No matter whether you rent or own, or even if the total value of your possessions is relatively small, you shouldn't pass it up. "If you came home and your place had burned down, and you were given the opportunity to pay $350 at that moment to receive $30,000 of replacements, would you not take that opportunity?" says Asano. "So, you need to take it before the loss happens."