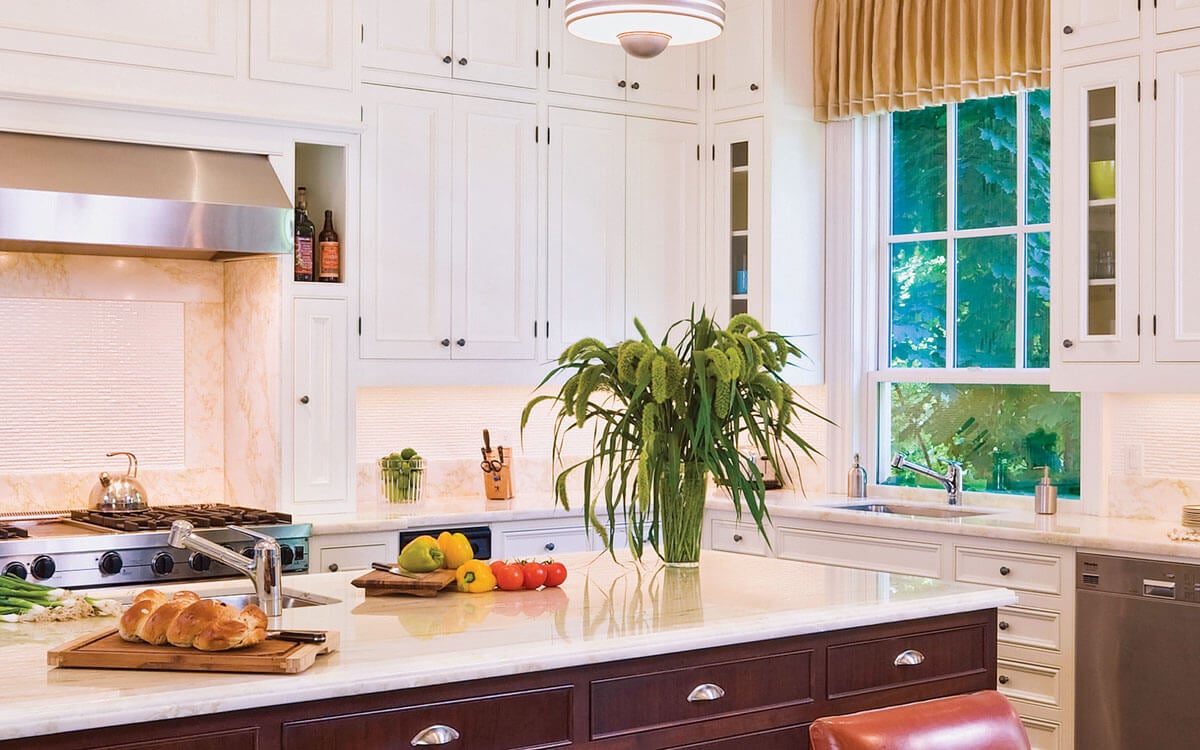 Even if you have take-out restaurants on speed dial, just about everyone dreams of that stunning, well-designed kitchen. It's the room with the heart—where family congregates, where we entertain friends, and where plans are made (often over a cup of coffee or a glass of wine).
The good news is that major and minor kitchen remodels offer an average return on investment of 74% to 83%, respectively, according to Remodeling Magazine. Welcome news considering the average kitchen remodel cost Canadians $37,400 last year, according to Houzz.
Cabinets
While not as sexy as stainless-steel appliances, cabinets will probably eat as much as 30% to 40% of your kitchen reno budget. You'll pay a premium for high-end custom cabinets that are made of wood and use dovetail joints, but these cabinets can easily last 50 years or more. Semi-custom or higher-end off-the-shelf cabinets cost less than half of custom, but the cheaper options can delaminate and show wear even after a few years of use. Then there's the cheap, mass-market cabinets. Made of particleboard or melamine, these cabinets tend to break down or swell if they get too wet, too often. If you're really on a serious budget, skip the low-end options and just repaint your current cabinets, instead. Use semi-gloss and a paint sprayer and you can keep your cost to about $30 per linear foot.
Pro tip: To maximize your budget, opt for real wood cabinet boxes and cheaper doors. In the future, upgrade your kitchen's look and quality for a fraction of the price just by replacing the doors
Counters
If you're in the market for a high-impact upgrade, consider a new countertop. Most high-end magazine spreads highlight marble, but despite the costly price tag it's not the best material for a heavily-used surface; it's too porous, making it easier to scratch and stain. Granite is another option; it costs about $100/square foot installed but you'll need to seal it yearly to keep it free of imperfections. "Plus, it's so last year," says realtor Sarah Daniels. "The big thing these days is quartz," which starts at $65/sq. ft. installed. If you have a tight budget consider installing butcher's block (you'll need to reseal two or three times per year) or laminate, a fuss-free material that's durable and easy to care for. Both materials can cut 50% or more from your upgrade costs, although wood keeps more of its resale value.
Pro tip: Consider using quartz, an engineered stone that offers a wide variety of colours and finishes (and even mimics marble). It's highly resistant to scratches, heat and water and you don't need to seal it every year
[ Splurge!] Hands-free faucet
Wave your hand or simply tap and water just pours out. That's the promise of a hands-free faucet—a promise that delivers, but at a price. You'll spend between $360 (Moen Arbor) to $600 (Delta Pilar), making hands-free faucets almost 10x times the price of a standard kitchen faucet.
Top basement & garage upgrades »