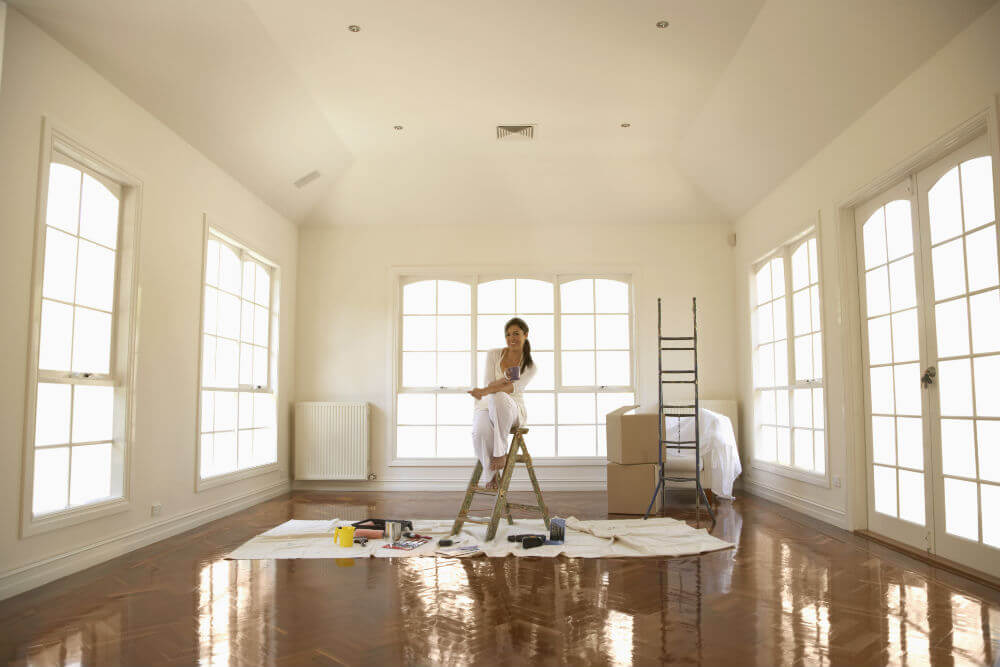 If you rush home to watch every PVR-saved episode of HGTV's real estate porn and you've never lived through a renovation, then you're probably living in a fantasy world where every designer kitchen costs less than $20,000 and all home renovations add tens of thousands to the value of your home.
Spoiler alert: It doesn't work this way.
Renovating and remodelling are very costly ventures. Yet, because of the surge of home decor shows too many home owners earnestly believe that a reno will instantly add value to their home. The problem is that even when a renovation adds value, you cannot count on a $1 returned for every dollar spent.
To help you make better financial choices, here are four tips to help you plan home renovations that pay off.
#1. Do un-sexy repairs first

While it's not sexy, the most cost-effective way to add value to your home is to simply fix what needs to be repaired first. Focus on fixing the areas or items that are in desperate need of attention will actually provide the best return on investment for your renovation budget. For example, fixing a leaking roof, replacing broken kitchen tile and rewiring faulty electrical outlets (get professional help on this one) add value even if they don't look sexy.
#2. Plan renovations based on current needs
Do you know someone who underwent a major renovation? If you do, I sincerely hope their plan was to stay in the home for five years or more. While there are justifiable reasons to renovating before moving these reasons can't rely solely on the idea that a renovated kitchen or bathroom will add value to the home. They will, but not on a $1 for $1 basis. Unfortunately this "add value" rationale becomes the sole justification for undertaking this type of work—and is the number one culprit for homeowner debt. This doesn't mean you shouldn't take on renovations. It just means you need to carefully consider the reasons for the renovating, and take time planning the renovation. As my husband constantly reminds his clients: Changes cost money. That's not because contractors aren't sympathetic to evolving needs or desires, but because renovating and building is like a gigantic Lego game: every piece impacts the integrity of the whole and every change can compromise the budget, integrity and timeline of a project. So consider what you currently need and what your future needs may be and then plan your renovation on these needs.