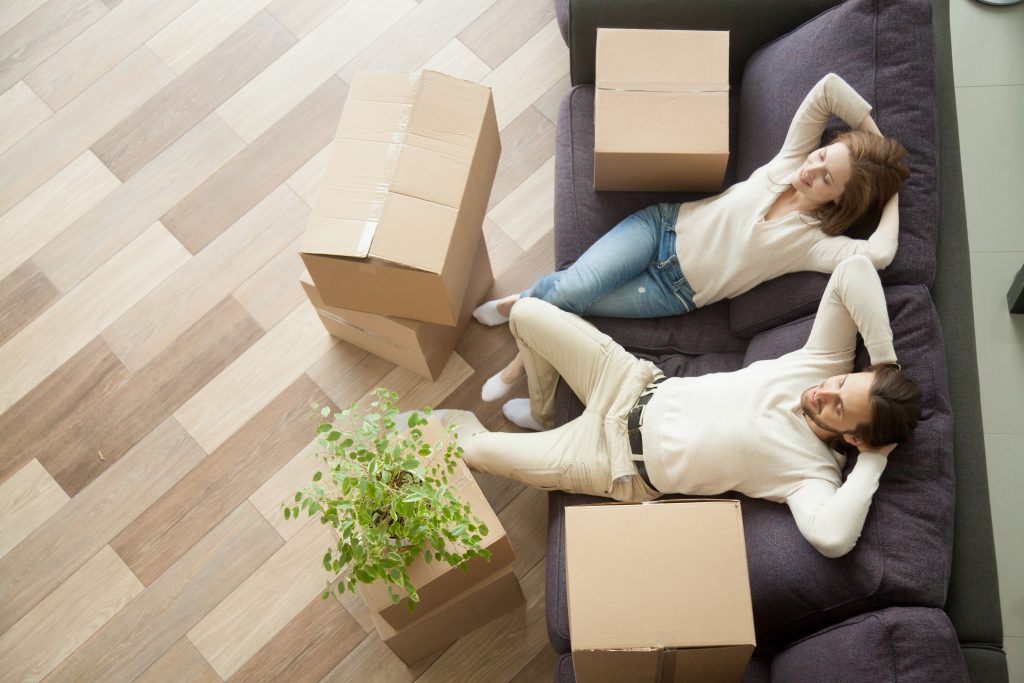 It's been two years since my wife and I bought our condo in North York, Toronto, and since then, there have been quite a few changes in the real estate market. Prices have continued to go up while sales have slipped (and gone up again in some markets). The Bank of Canada has raised interest rates, and now sales data is available to be published by real estate agents in Toronto.
I have no idea what's going on with housing in Canada, nor can I predict where prices will be at in the future. But, there are a few things that my wife and I did—and you can too—to ensure that you save money as a new or potential homeowner.
Park your money in the right place
Truth be told, we had no idea when we were going to buy a home. We just knew that having a big down payment would only benefit us since that meant we would have a smaller mortgage. The goal was also to have at least 20% down to avoid CMHC insurance fees. To keep us on track, we set up automatic savings that went right into a high-interest savings account, which we designated for our home purchase. Sure, the money wasn't making a ton of interest, but it was better than nothing.
Using the Home Buyers Plan (HBP) was also something we considered since we could each withdraw up to $25,000 from our RRSPs as first-time homebuyers, but we didn't love the idea of draining our retirement funds. Don't get me wrong, the HBP can be a useful tool when saving for a down payment, you just need to keep in mind that any funds you withdraw need to be paid back.
If you happen to be sitting on some cash, it may make sense to contribute it to your RRSP so you get a tax refund which could then be added to your down payment. To qualify for the HBP, your funds must be in your RRSP for at least 90 days so make sure you give yourself enough time if you plan on going this route.
Use a mortgage broker
Before we even started looking for homes, I looked at mortgage rates to get an idea of how much house we could afford and what our monthly payments would be like. I checked out Ratehub.ca, and their posted rates were easily a full percentage lower than the major banks.
This wasn't some scam; mortgage rate comparison sites make it easy to see what rates are being offered from a variety of lenders. When we were ready to buy, we spoke to a mortgage broker who found the best rate possible for us (2.35% for five years fixed at the time). He was able to get us such a good rate since he did not work for a single lender. When it comes to mortgages, you should definitely have your broker shop around.
Increase your mortgage payments
The best thing we did was to set our mortgage payments to advanced bi-weekly immediately. By doing this, we were making one extra payment a year (13 instead of 12) which instantly shaved about four years off the amortization of our mortgage.
We've also taken advantage of prepayment options by using any "found" money such as raises, gifts, and tax refunds. Any additional payments you make towards your mortgage go 100% towards the principal so you could pay off your mortgage quicker than you anticipated. Just keep in mind that every mortgage contract has set provisions about how much you can repay. For example, our mortgage allows us one yearly prepayment of up to 15% of our mortgage which is roughly $30,000.
Some mortgages also allow you to top up every payment. In our case, we're allowed to increase each payment by 15%. The actual difference is only about $95 per payment for us, but if we keep it up for the term of the mortgage, we could instantly shave two to three more years off the mortgage.
We're not actively trying to pay our mortgage down as quickly as possible, but it's one of our priorities since living debt free is appealing to us.
Be smart about furnishing your home
Although my wife and I had furniture that we already owned that could work with our new home, we decided that we would purchase some new pieces for our place. Basically, we wanted to upgrade all our stuff from IKEA.
We looked for things such as a TV stand, shelf, side tables, dining table, and a desk with an estimated budget of about $4,000. I know it sounds like a lot, but we planned to offset our costs by selling our old stuff on Kijiji where furniture is one of the topmost exchanged categories. We ended up getting about $1,200 for our old stuff.
According to the 2018 Kijiji Second-Hand Economy Index, the average amount earned per person by selling second-hand goods was $1,134 and $825 saved when buying used products instead of new. That's nearly $2,000 you could put back in your pocket (or towards your mortgage).
It doesn't matter if you're buying new or used furniture, If you're patient with your purchasing decisions, you'll find something that fits your needs at a reasonable price.
Use quality contractors
If you plan on doing some home renovations, I recommend hiring a quality contractor, so the work gets done right the first time. Since we needed a few different things which included plumbing and electrical work, we knew we needed a general contractor. I searched HomeStars and read reviews on various contractors before I called someone to see if they were a good fit.
During our call, we discussed what work I needed to be done and what was expected. The contractor was clear about his payment structure and how he worked. He also gave me a list of supplies to pick up in advance to speed up the job (I was paying him hourly). His prices weren't the cheapest, but they were fair. In the end, I was happy with the work and I had nothing to complain about.
My parents have used cheap "cash only" contractors in the past, but their work always needed to be fixed or redone a few years later. In the end, it cost them more, which is why I make sure I vet anyone I work with now.
Barry Choi is a personal finance and budget travel expert at Moneywehave.com. He makes regular media appearances where he talks about all things related to money and travel.