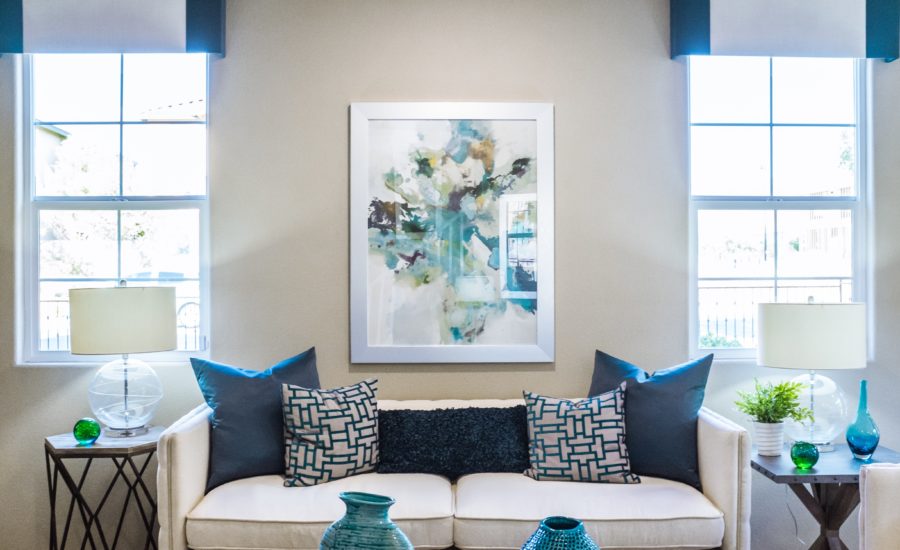 If you've heard that putting your home on the market can be overwhelming—well, that's an understatement. Moving is considered one of the top five most stressful life events, up there with the death of a loved one, job loss or serious illness. Home ownership is also the largest financial investment for many Canadians; whether you're looking to turn over a rental condo, or are parting with your beloved family home, the stakes are high for getting top dollar.
While some factors you can't change, such as the strength of your local market, seasonal weather, and desirability of the neighbourhood, will play a role in the success of a real estate listing, there are some variables within your control as a seller. The first is to choose a listing agent that provides you with competent, knowledgeable representation. The second is to ensure your home looks its absolute best from the moment it hits the market. 
These days, getting condos or houses for sale into market-ready shape requires the help of a stager—a design professional who specializes in making homes as aesthetically pleasing as possible to buyers. Once considered a "nice to have," or an option for higher-end properties only, home staging is now commonplace—and in competitive markets like Toronto and Vancouver, it's absolutely vital for getting your home sold quickly, and at top dollar.
Research proves staging pays off. According to an American study conducted by the National Association of Realtors, 83% of agents agreed that staging made it easier for buyer clients to envision themselves in the home. Further, 22% reported an increase in offer values for staged homes, while 28% reported staged homes had fewer days on market.
Katie Taylor, a decorator and stager at Katie Taylor Designs and Andrew Peck Interiors, says the use of staging has doubled over the past five years in the Toronto market, in lockstep with increasingly heated buying conditions. "You kind of have to 'keep up with the Joneses' in a listing sense," she says. "First impressions are very powerful, especially in a competitive market. The majority of potential buyers will struggle to see a space's full potential when they are distracted by a cluttered or chaotic room." 
Here's what homeowners should keep in mind when staging their home for sale.
Get ready to paint and purge
At their first visit, your stager will make a number of recommendations. Doing a big purge—removing anything that adds clutter to the home, crowds its space, or dates its aesthetic—is typically top of the list. Sellers can expect to get in touch with their inner Marie Kondo, placing items in storage, hiding personal knick knacks, and disposing of accumulated mess.
The most important thing, says Taylor, is that the home is presented as a stylish, yet blank, slate that prospective buyers can picture themselves living in. "Creating a feeling via a bright and airy canvass will first bring the buyer through the door, but also inspire them to personalize the space to make it their own—and emotional connections are very important when making a major life purchase," she says.