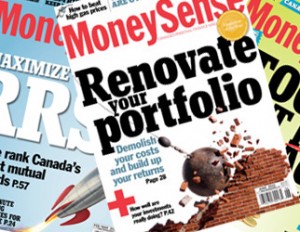 The 35th annual National Magazine Awards  were handed out at the Carlu in Toronto Thursday evening.
In all, MoneySense picked up four nominations. Romana King's the Ultimate Home Maintenance Guide, Phil Froats and Sarah Efron's Canada 's Best Credit Cards, Efron's Starting from Scratch and Camilla Cornell and Roger Sauvé's the Real Cost of Raising Kids, were chosen from nearly 2,000 individual entries in several categories nationwide.
The top prize went to Montreal-based, English-language quarterly arts, culture and ideas magazine Maisonneuve. Last year, MoneySense was named Magazine of the Year.
For more on this year's winners visit the National Magazine Awards Foundation website.