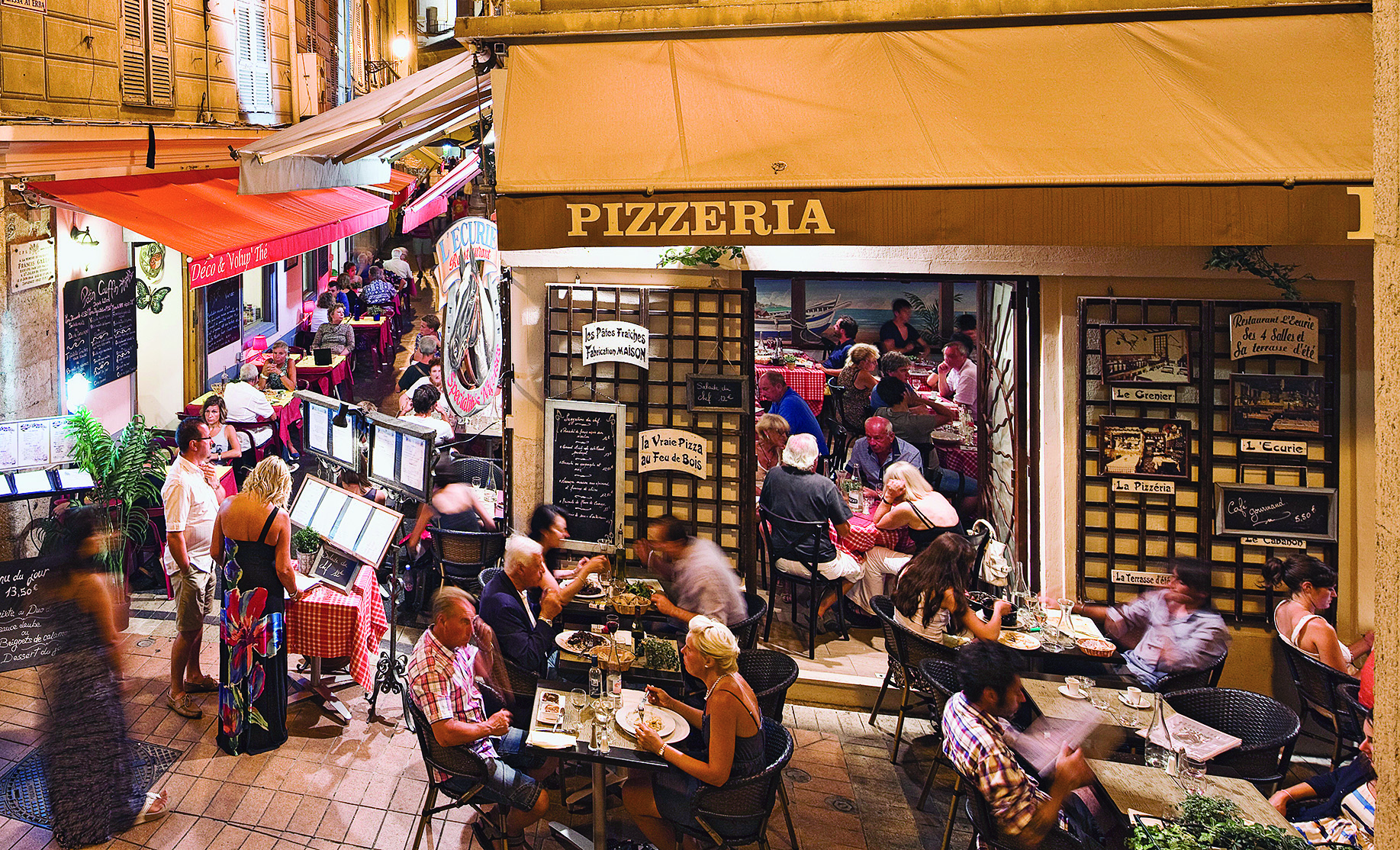 I met Gaetan in front of the tourism office on Nice's famed Promenade des Anglais, and he quickly established his role. "When I see a place you shouldn't go, I'll yell 'tourist,'" he said, soon using this code to identify nearly every restaurant in the vicinity. (To be fair, the vicinity included a Hard Rock Café.) And then, after a few left and right turns, we were suddenly in an unfamiliar and less crowded part of the city, where families run three-generation restaurants—and it was precisely what I had been looking for.
Gaetan, a retired professor, is a volunteer for the "Global Greeters Network," a group of inspired locals in over 50 cities worldwide (globalgreeternetwork.info). They offer their services to visitors, showing them around based on interest—whether that's food, history, shopping or nightlife—for a minimum of two hours. They're not professional guides and the regulation is limited, but the advantages are clear: You get to meet and hang out with a local, who can provide a perspective on his or her hometown. Another advantage? It's a free service and a great deal for highly coveted insider information.
The Greeters started when Lynn Brooks, an American born and raised in New York City, went to Europe in 1992 and discovered that Europeans associated her beloved hometown largely with gun violence. That same year, she founded Big Apple Greeters, the first in a now global network. Jos Nusse, a Global Greeters board member based in The Hague, sees the Greeters as a complement to the traditional tourism industry. "If you visit Paris, you have to climb the Eiffel Tour and go to the Louvre," he says. "But after that, you want to know what inspires the people who actually live there—where they drink their coffee and do their shopping. That's where the Greeters come in."
Last year, a Globus study found that 78% of people claimed their best trips involved meeting up with a local friend or guide, and the Greeters are just one option in a growing subfield of tourism that emphasizes context and authenticity. Trip4real is a new Barcelona-based program—with minimal fees—designed by a local who was dismayed that there are few "authentic" experiences available to the tourists who typically roam La Rambla, consuming overpriced croquettes and sangria. Trip4real offers ultra-specific opportunities—like vermouth or graffiti tours—to see the city through the eyes of the people who actually live there. Even some of the larger tourism players are getting into the authenticity game; Trafalgar now has an Insider Highlights program, which connects visitors with local families and experts.
Back in Nice, Gaetan was moving fast, and the first place he introduced me to was the Boscolo Hotel. We walked briskly through an unremarkable lobby, into a small elevator, and then out onto a terrace with 360-degree views of city and sea. Gaetan recommended that I return for an aperitif. We made our way into Vieux Nice, with narrow winding lanes. Gaetan stopped to point out the pretty yellow apartment building where Matisse spent his later years, and indicated the single Art Deco church in a sea of Baroque. We gazed into the windows of La Maison Auer, making chocolates and other confections since 1820, and admired both the bonbons and chandeliers.
But mostly, we were both focused on the food—and that's where Gaetan's local knowledge became a big asset. "Never eat in a place with pictures," he advised. "It's a sign the customers can't read the menu." We stopped for a glass of rosé, and Gaetan procured a large helping of socca, a savoury chickpea pancake snack food. As we continued, proprietors came out of their restaurants to greet him. "These are places I go with my children and grandchildren," he explained. He pointed out La Petite Maison, where the city's right-wing political elite bide their time. "The lady who runs it has a giant picture of Sarkozy on display, just in case anyone has any doubts," Gaetan said. We walked into Acchiote, founded in 1927, and Gaetan insisted I take a picture of the handsome brothers in charge. "They've got great faces," he said, shrugging.
When my time with Gaetan came to a close, I took his advice and headed to Le Safari to try their Daube, a local specialty of braised beef and ravioli. The Daube was delicious. While a conventional tour is probably the best bet for a linear, historical perspective on the city, a meeting with a Greeter is closer to grabbing coffee with a friend who lives in a place you're eager to explore. And for those who love food but can't bear the thought of an overpriced and mediocre meal, booking a Greeter in the early days of a visit can set you up with plenty of local recommendations—unlikely to include a Hard Rock Café.