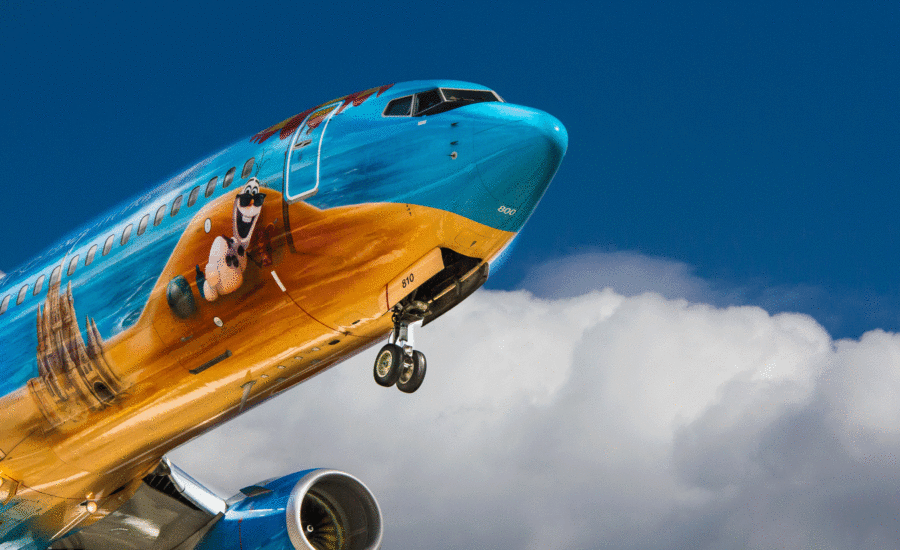 In a somewhat surprising move on October 21, 2020, WestJet announced it will be issuing refunds to the original form of payment to travellers who had their flights cancelled due to COVID-19.
You would think this would have been an obvious move back in March 2020, but airlines are notorious for holding onto your cash for as long as possible. Until the announcement was made, WestJet, and most airlines simply provide travel credits/vouchers.
Before you jump on the phone and demand your money back, it's best to understand what's going on and why this decision was finally made.
How to get your WestJet refund if you qualify for one
To be clear, the refunds are available to travellers who had WestJet or Swoop flights cancelled on them due to COVID-19. If you cancelled a flight on your own and accepted the travel bank credit, you would not be eligible for the cash refund.
WestJet will contact those people it deems eligible for refunds as of November 2, 2020, but it is taking a phased approach, starting with flights cancelled in March and will continue from there. WestJet expects the process to take six to nine months to fully complete.
For context, my WestJet flight to Hawaii was cancelled in May and I didn't get notice until October that I could see a refund applied to my credit card. Waiting five months to get $3,500 might be a lot of money for many people.
You need to wait for an email from WestJet before your refund is processed. Calling WestJet now will not do anything, so be patient and monitor your inbox.
Flights booked via a travel agency or a website would also be eligible for refunds, but you'd have to contact where you purchased your tickets directly. (Also, five things your airline isn't telling you.)
What took so long?
In Canada, there are limited rules when it comes to passenger rights. Airlines were not obligated to give cash refunds as long as customers are offered a travel voucher worth an equal amount of what was paid. (Find out more about passenger rights here.)
The reality is that airlines don't have a vault-load of cash. It's one of the few industries that depend on future sales to float current operating expenses. When ticket sales drop, cash flow becomes an issue. A worldwide pandemic that significantly reduces air travel can be catastrophic to the travel industry and airline businesses. 
South African Airways, Cathay Dragon and Avianca Airlines have declared bankruptcy or have ceased operations, so you can see why issuing travel vouchers is more beneficial to airlines compared to refunds.
Initially, WestJet tried to keep customers happy by extending their travel credit expiry date to two years, up from one. While this was a decent offer, it's safe to say that most people would prefer cash.
In a press release, Ed Sims, WestJet president and CEO said "We have heard loud and clear from the travelling public that in this COVID world they are looking for reassurance on two fronts: the safest possible travel environment; and refunds."
It may have taken seven months for the response, but WestJet is the first national carrier in Canada to voluntarily provide refunds to the original form of payment on all fare classes.
Wait, what about Air Canada
'

s refunds?

Shortly after the announcement was made, Air Canada chimed in on Twitter and said the statement was misleading. Air Canada claimed it had already refunded over $1.2 Billion in refundable fares to date. Implying that WestJet wasn't the first to issue refunds. 
I can't verify that number, but the last time I checked, Air Canada wasn't giving refunds to everyone who had their flights cancelled. What I suspect Air Canada is saying is that it had given cash refunds when legally obligated.
For example, the United States, United Kingdom, and parts of the European Union have stricter passenger rights laws. If you were flying to one of those destinations and your flight was cancelled by the airline, local rules state that airlines have to provide a refund. After being pressured by the local governments, Air Canada and WestJet have now been following those laws. 
It's also worth noting that Air Canada's comfort and business flexible fares are fully refundable by default. I imagine Air Canada isn't wrong when it says it already refunded that money, but it doesn't apply to all of its fares. 
That's where the difference is. WestJet is refunding all guests of COVID-cancelled flights, including those with the low-fare tickets. 
Hopefully, Air Canada follows WestJet's lead, but I wouldn't hold my breath over it.
FOR MORE ON TRAVEL:
• Why so many Canadians are RVing right now
• Travel deals to take advantage of now, and save for later
• Travel the world from your sofa