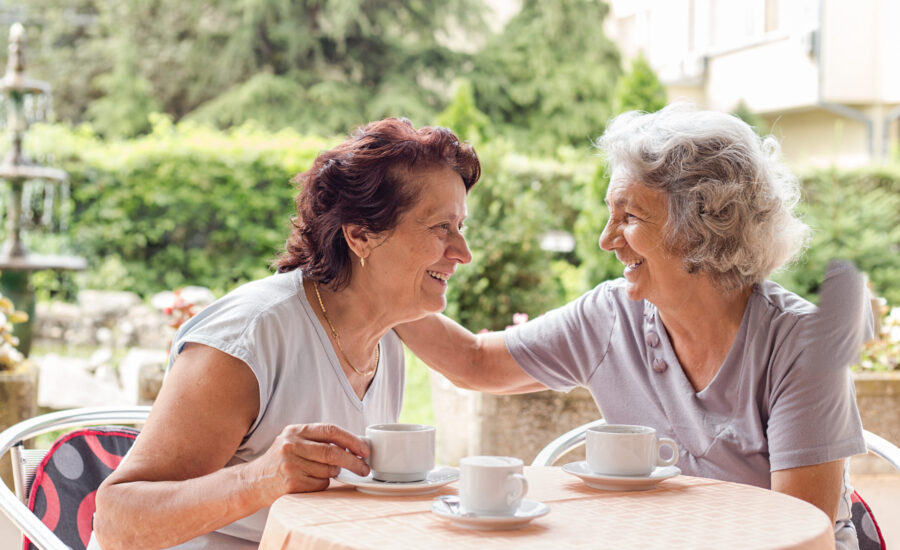 Vanguard Investments Canada Inc. has unveiled a new targeted monthly income ETF that is rolling out ahead of all other Vanguard jurisdictions in the rest of the world. The Vanguard Retirement Income ETF Portfolio (TSX: VRIF) started trading Sept. 16, 2020, and offers retirees and near-retirees a 4% targeted payout.
Positioned as a "decumulation" product for retirees and near-retirees, it's probably no coincidence that the 4% target is nicely in line with the long-established 4% Rule discussed in this column earlier. 
While a targeted return is NOT a guarantee—unlike the guaranteed but puny rates paid by GICs these days—Vanguard expects the product will attract a fair amount of money from income-oriented investors suffering sticker shock when their GICs mature. Currently, many 1-year GICs pay around 0.5%, ranging from as little as 0.3% to no more than 1.1%. Even going out to 5-year terms, they're typically paying only 1.4%, ranging from under 1% to 2% in the best case. 
Technically, those GIC returns are guaranteed, but a cynic might say they're "guaranteed" to lose money on an after-tax, inflation-adjusted "real return" basis. Based on recent statements by the Bank of Canada and U.S. Federal Reserve, this is not likely to improve before 2023. In the UK there are even renewed whispers of negative interest rates.
So a 4% target looks appealing to retirees, even if the Vanguard ETF doesn't come with the $100,000 worth of CDIC (Canada Deposit Insurance Corp.) protection GICs have. Of course, to achieve that target, investors still have to bear some stock-market risk. VRIF—the ticker evokes V for Vanguard as well as the RRIFs that RRSPs become once retirees want to draw income—consists of eight existing Vanguard stock and bond ETFs with an asset mix of roughly 50% stocks and 50% bonds.
Monthly income mutual funds and ETFs have been around for years but, as is typical, Vanguard aims to be the low-cost leader in the category. With such tiny returns from the fixed-income component, those costs are an important determinant of how much money is left for investors. 
In an interview, Vanguard Canada's head of product Scott Johnson said the new ETF may also attract assets from rival monthly income mutual funds, which on average charge three times more than VRIF. Its annual management fee is a stingy 0.29%, a tad higher than the 0.22% charged on its asset allocation ETFs (VRIF's MER will be 0.31 or 0.32%). While there are older rival monthly income ETFs in Canada (including iShares), Johnson says VRIF is about half the fee any of its ETF rivals charge. 
But what if the ETF earns less than 4% or even loses money in a particularly rough stock market? When the portfolio yield falls "below target," the 4% cash payout will come by digging into capital, something Vanguard expects to occur only every ten years or so. Vanguard calls this a "total-return approach" that is more tax-friendly "because the portfolio can distribute from capital appreciation." If necessary, Vanguard will adjust the 4% target once a year.  
 As a fund of funds, VRIF is the latest addition to Vanguard Canada's five popular asset allocation ETFs. Such funds (including rival offerings) have attracted $4.5 billion in three years, says Vanguard Canada managing director and head Kathy Bock. (Incidentally, the Vanguard asset allocation ETFs were the first one-ticket asset allocation solutions chosen in our annual ETF All-Stars feature. Based on a discussion with two panelists, VRIF is likely to join them as All-Stars.)
The AA ETFs pay out quarterly rather than monthly income, but that's not targeted and they're aimed at those still saving and building wealth; VRIF is for those wanting regular income more than growth 
Lethbridge, Alta.-based fee-only planner Robb Engen, who covered VRIF on his Boomer & Echo blog, told me one-ticket portfolios like the AA ETFs have introduced more investors to simple, low-cost, index investing in their accumulation years. "But a tougher nut to crack has been when it comes to decumulation in retirement. How does one derive an income from an ETF portfolio that may only distribute 2% per year, paid quarterly?"
The answer is to sell ETF units rather than rely on distributions, but that doesn't seem palatable for many income-hungry retirees. VRIF solves this with a steady monthly income stream targeted at 4%, Engen says. "I think it will be good for retirees who can't get past the psychological barrier of having to sell shares to generate their retirement income. In this case, VRIF becomes the retirement equivalent of VBAL."
The VBAL asset allocation ETF uses the classic pension fund mix of 60% stocks to 40% bonds: close to VRIF's 50/50 asset mix. Vanguard's Johnson says some retirees have also gravitated to the even more conservative AA ETF: VCIP, which is 80% fixed income to 20% stocks. 
With VRIF, a $100,000 investment would provide a targeted monthly payment of $333.33. 
Normally, this is generated (but again, not guaranteed) by the underlying asset mix.
Vanguard says VRIF is tax-efficient enough to be held in registered portfolios (RRSPs, RRIFs, TFSAs) and non-registered portfolios. Foreign currency exposure is hedged back to the Canadian dollar automatically, as a function of the currency-hedged international ETF building blocks. 
Johnson says Canada is well suited for targeted investment vehicles, and (surprisingly!) Canada is 10 times larger a market than the U.S. for them; $80 billion (C$) in Canada versus $8 billion (C$) for the U.S. (That's the reverse of the usual rule of thumb that Canada is 10 times smaller than the U.S.)
The day VRIF started trading, there was a lively pundit exchange on Twitter. While an early report used the terms "income" and "yield" to describe the 4% payout, HighView Financial Group vice president Dan Hallett said Vanguard does not use "yield" to describe the payout. "Any impression of this payout being guaranteed is from elsewhere. True yield is supported by portfolio income. Sustainable distribution is supported by total return: which is what VRIF targets."
MoneySense Investing Editor at Large Jonathan Chevreau is also founder of the Financial Independence Hub, author of Findependence Day and co-author of Victory Lap Retirement. He can be reached at [email protected]