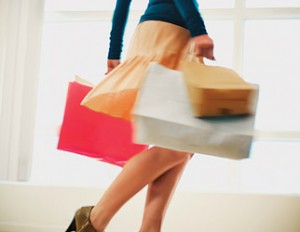 For our most up-to-date ranking of Canadian credit cards, go here.
Everyone who uses a credit card comes out a winner or a loser.
People with a good handle on their spending benefit from the rewards and perks provided by their cards. However, those who aren't good at living within their means and managing money can quickly end up mired in high-interest debt that grows faster than it can be paid off.  Adding to the confusion is the fact it's very difficult to know what your reward points are actually worth.
For the second year in a row, MoneySense has cracked the code for our readers, revealing the true value of these mysterious reward points and special interest rate offers. We've spent the summer wading through endless pages of fine print and doing calculations on more than a hundred credit cards. The result is the definitive list of the best credit cards in Canada today.
You'll learn which cards offer the most cash back, the best travel rewards and the most merchandise. We also show you our top picks if you carry a balance, or if you're a business owner. And for the first time this year, we look at the best cards for post-secondary students.
Unlike many credit card rankings, we don't just look at a card over one year, an approach that would likely put the card with the sweetest sign-up bonus on top. Instead we take a long-term view, factoring in sign-up bonuses, rewards and fees over five years. Many cards offer extra rewards when you spend on gas, groceries or travel, and we've included this in our calculations. We'll show you the precise value of your reward points based on your spending level, and even reveal the true rate of return for each of our winning cards.
We've also updated our customized Credit Card Selector Tool. The tool asks you a series of questions to find the best card that fits your lifestyle.
When you're searching for a card, remember to look at the whole package: insurance benefits and other freebies can provide extra value. If you pick the right card for you—and pay it off each month—you'll come out a winner in the credit card game.
To get started, just answer the questions in the Credit Card Selector Tool or watch our video demonstration. It will help you quickly narrow the field and make sure you don't choose the wrong card category to begin with. For instance, if you carry a balance on your card, you probably shouldn't even consider getting a rewards card. Thanks to the 19% interest rates on such cards, you'll likely pay much more in interest every year than you get in rewards.
Whatever card you get, remember that credit cards are just a tool. If you use them wisely and never carry a balance, you can get valuable rewards to help your dollars go farther. But if you don't pay them off, you'll be the guy who's helping to pay for someone else's free flight.
See our methodology here.