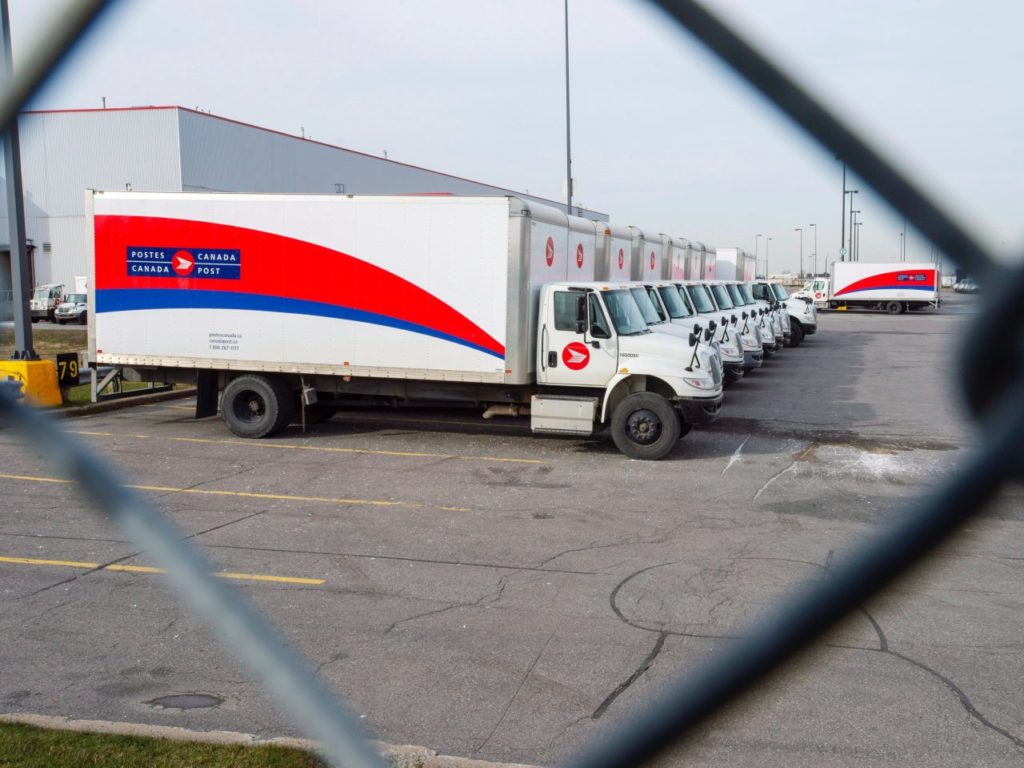 Update: On November 22, the Trudeau government introduced legislation to force an end to rotating strikes by Canada Post employees.
Canada Post has been on "rotating" strikes since October 22, and Black Friday — one of the busiest online shopping days of the year — is coming up fast. Understandably, many retailers and customers are worried about whether packages will make it in time for the holidays.
That's not the only thing at stake: Elections B.C. has seen a low turnout for a (primarily mail-in) referendum on electoral reform, blamed in part on the fact that thousands of ballots are reportedly stuck in Canada Post warehouses due to the strikes. Freelance workers have raised concerns about payment delays and others have told the CBC they're stuck waiting for the results of medical tests.
Here's everything you need to know about why workers are striking — and what it means for your mail.
When did Canada Post workers start their labour action?
When crown corporation Canada Post and the Canadian Union of Postal Workers (CUPW) couldn't reach an agreement regarding new contract demands after year-long negotiations, the union announced it would begin strikes across the country on October 22. In order to minimize the effect on customers, each strike is meant to last only 24 hours per city, with different strike locations on rotation.
Is there a way to keep track of where the rotating strikes are happening?
You can keep up via both Canada Post's website and the CUPW website.  Canada Post wrote in a customer update that the strikes "have touched virtually every Canada Post facility and every Canadian address so far."
Why are Canada Post workers on strike?
The union cites a range of concerns, but one big one is the disparity in pay for urban and rural postal workers. Urban carriers are paid by the hour, and rural carriers are paid based on the size of their route (which, in practice, means urban carriers are paid more). CUPW also points out that most urban carriers are men, and rural carriers tend to be women. It affects about 8,000 rural and suburban employees (compared to 42,000 urban Canada Post employees).
Critics of the strikes have pointed to the 2016 Canada Post Review that found that Canada Post workers have the "highest level of total wages and benefits compared to its competitors and its subsidiary, Purolator, as well as the highest productive hourly rate (i.e., labour cost per hour worked) vs competitors. (This holds true for both Canada Post's "inside" sorting workforce and its "outside" delivery workforce.")